Refugees Get a Biz Boost That's Not Just a Handout
Monday, February 13, 2006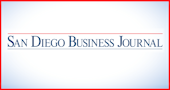 For more than 40 local small-business owners, the ordinary trials and tribulations of starting a new company were only half the entrepreneurial fight.
Fleeing a war-torn country was, in fact, priority No. 1.
All of these refugee-run businesses are listed in a new directory unveiled early last month by the North Park wing of the International Rescue Committee, a nonprofit organization that has been helping refugees settle into the San Diego area for the past 30 years.
The directory is free and available to the general public and lists information on everything from a Persian caterer to an African crafts retailer. All the merchants enter the country legally after going through an extensive review process overseas, according to International Rescue Committee literature.
"We help refugees rebuild their lives," said Kasra Movahedi, economic development programs manager at the local rescue office. "This is a hand up, not a hand out."
The International Rescue Committee was started in 1933 and includes 23 offices throughout the United States. The North Park office opened in 1975 as a response to Asian immigration in the wake of the Vietnam War and has provided relief and rescue services to more than 20,000 refugees. In addition to business help, the office assists refugees with enrolling their children in school, basic language skills and cultural adaptations.
To obtain a copy of the new business directory, call (619) 641-7510, Ext. 247, or send a message to ralpha@theirc.org. More information is also available at www.theirc.org.
- - -
Sound Off: Small-business owners operating within San Diego city limits are being sought this month to participate in an annual outreach meeting at Recital Hall in Balboa Park.
The Small Business Advisory Board meeting will run from 8:30 to 10 a.m. on Wednesday, Feb. 22, and will include a keynote presentation by Mayor Jerry Sanders, who personally appoints all board members.
Attendees will be encouraged to address issues affecting their businesses, including fees and regulations, permits and the availability of assistance programs.
To learn more, go to www.sandiego.gov/ced or call (619) 533-4256.
Send small-business news to Jessica Long at jlong@sdbj.com. She can also be reached at (858) 277-6359, Ext. 3114.