Merchants Condemn Chula Vista Renewal Plan
Monday, February 13, 2006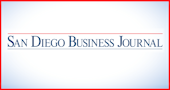 Battling businesspeople, nervous property owners and looming legal actions are hanging over Chula Vista like a blanket of fog these days.
In the forefront is a group of Chula Vista business owners trying to head off what they think might be threats to their property in a city that is gearing up for major revitalization. Members are concerned that, without more checks, the city could potentially abuse its powers of eminent domain, which permits the seizing of private property for the public good. But in communities across the United States, that concept is being widely, and hotly, debated.
The group, known as the Chula Vistans for Private Property Protection, is pushing to get an initiative on the June 6 ballot safeguarding private property rights.
Last week, they were told that the 14,195 signatures they had collected and submitted to the city clerk fell 236 short of what they needed to qualify for the ballot.

But it's not simply a numbers game.
City Clerk Susan Bigelow says the initiative is actually a proposed charter amendment and therefore requires the signatures of 15 percent of registered voters in the city of more than 218,000 people. But the group insists that the measure is indeed an initiative that calls for only 10 percent of the voters' signatures and is demanding that Bigelow forward their signatures to the county registrar of voters for verification.
If Bigelow prevails, the group would have to start over collecting names, but still wouldn't have enough time to make the June 6 ballot, she said.
The group's attorney, Bob Glaser, shot off a letter to her, warning that any further delay would be considered a violation of his clients' constitutional rights to petition the government, "and an abuse of power under color of authority."
Earl Jentz, a partner in Balboa Realty in Chula Vista and a member of the group, said they are not going to give up.
"We are prepared to do whatever it takes," he said. "We expected some opposition from the city, but we want to give the voters a chance to vote on it."
Meanwhile, the Chula Vista City Council, trying to ease tensions, is considering holding an eminent domain workshop and possibly placing its own charter amendment on the ballot.
Heart Of The Matter
At the heart of the group's crusade is a desire to prevent the city from seizing private property and turning it over to businesses for private purposes without first getting the blessing of Chula Vista voters.
But the group's mission is more of a pre-emptive strike than a response to a direct threat, according to Randy Cherniss, who owns Cherniss Tire World on Broadway , an area targeted for redevelopment.
"We are trying to be more proactive than reactive," he said. "Time is the only thing you don't have on your side."
Cherniss said he'd be ready to "step up to the plate" and make sacrifices for the good of his community.
"But I don't feel it's right for the city to take over personal property in order to turn this into another business venture to benefit the city," he said. "I have no problem with benefiting the community with better roads, schools or hospitals, but to take a business for another business that might be more attractive, it doesn't make sense.
"It's fine with me to have Broadway redeveloped, but they should let me do it," he said. "I worked hard to get here, and it was quite a feather in my cap as a young man to obtain this property in this location at the time I did. I am for making a better business environment for the city, but I feel that if you pay your taxes, it gives you certain rights, and you shouldn't be pushed around and told how you should do things."
Another initiative supporter is attorney Mike Green, who owns a building on Third Avenue in the redevelopment area. He is equally skittish.
"I have no reason to believe my property will be taken in the near future, but it is a concern to me," he said, adding that, from what he's observed of the city, "I am not encouraged they are doing their best to be fair to people."
Jack Stanley, who owns Standard Auto Recycling, "a junkyard," as he called it, on 3.5 acres south of Main Street, added, "We are working hard on this eminent domain feature of city government, so they can't outright steal property from us and throw us out."
The "us" that Stanley refers to are his neighbors, including towing companies, construction debris recyclers, an irrigation supply store, a couple of auto-repair garages, and an upholstery business on about 35 acres there.
Their concern is that the city, eager to get more lucrative businesses in that will generate higher tax returns, will force them into selling for unreasonably low prices. In fact, Stanley said he was approached recently by a developer who lowballed him.
"I threw it in the wastebasket," Stanley said of the offer. "It was a sufficient enough insult for me not to respond."
His neighbors, who have received similar pitches, feel the same way, he said.
"All of us are pretty much willing to sell at $70 a square foot," said Stanley. "They can jump right in. They say, no, we can't pay that."
Neither Stanley nor his neighbors are resting easy about what might lie ahead, hence their ballot effort.
"The initiative breaks their legs," he said.
But the measure wouldn't prevent the city from using eminent domain for genuinely public benefits, said Steve Haskins, an attorney with the Bonita-based Haskins & Associates APC, and chairman of the Chula Vistans for Private Property Protection.
"They understand that the city needs to condemn property to widen streets and build fire departments, but not to get cozy with out-of-town developers and take their property at a low price and turn it over and make a profit," he said. "We want to level the playing field and give property owners and business owners a break."
Westward Ho
Chula Vista passed its General Plan Update in December and is refining its Urban Core Specific Plan, which is expected to be scheduled for public hearings in late spring or early summer. In the meantime, the city is hosting workshops to get public feedback. One held Feb. 7 involved western Chula Vista's revitalization, an older area of the city that is especially attractive to developers.
Eric Crockett, Chula Vista's redevelopment manager, said he's puzzled by the group's worries.
"We don't understand what their concern is," he said. "If you look at what we're trying to do in our Urban Core Plan, we are trying to sustain mom-and-pop stores and bring in residents to make them thrive."
A report prepared Feb. 2 by the city manager/community development director, Dana Smith, and submitted to the City Council and Redevelopment Agency, acknowledged "the tension between private market forces and property owner rights to buy, sell and develop their property."
But, Smith noted, a cross section of community and city leaders are pushing for updated infrastructure, higher value businesses, and more parks and open space on the city's west side. And this in turn is spurring the redevelopment agency's mission: increasing housing density around commercial core areas, improved use of vacant and under-used lands, improved infrastructure, and attention to urban design.
Opportunity Knocks
Not all business owners are concerned about losing their property.
"There are a number of people going around, telling them they should be concerned," said Jack Blakely, the executive director of the Third Avenue Village Association, formerly the Chula Vista Downtown Business Association, with 700 members representing large- and small-business owners. "I don't know of anything coming down. It's not even on the radar screen."
In fact, Dave Ruch, the president of the Chula Vista Chamber of Commerce, speaking as a small businessman, said he welcomes change.
"An opportunity to get moved is an opportunity to grow," said Ruch, who owns two suites in an office condo on F Street in the redevelopment area. "I would love for our building to get targeted. It would be a great opportunity for us. It would be inconvenient, but in the end, it would be far better."
Ruch considers the General Plan Update important to local businesses because it will mean more foot traffic for local merchants, and an increase in disposable income as a result of these changes.
"New condominiums in higher density will attract higher income people, which will raise the median income in this area," he said.
The General Plan Update, said Ruch, already includes "a significant amount of compromise," and while he said he favors dialogue on the subject, "I don't think it has to go on the ballot. I think they have some legitimate concerns. But I think they're missing the larger picture. Without redevelopment, you get a city that falls into disrepair and people stop paying attention to it. Ultimately, it ends up not being the jewel that Chula Vista can be."
The Blight Fight
In June, the U.S. Supreme Court ruled local governments have the right to take land and, in turn, give it to private developers to spur economic development and tax revenues for the community.
California's eminent domain law is stricter, requiring that seized property must be designated as blighted , a subjective term that worries some local communities.
A month after the Supreme Court ruling, Encinitas City Councilman Jerome Stocks proposed what was considered to be the first ordinance in the nation to strengthen private property rights following that Supreme Court ruling. His proposal prohibited the city from taking private property and transferring it to another private owner or project by eminent domain without first getting approval by more than two-thirds of the voters in a regularly scheduled election. It passed unanimously, and has put the skids on inappropriate activity, he said in a recent interview.
"There have been some privately proposed, but none of them have gone forward," said Stocks, "and I would bet that none will in the foreseeable future."
Big Boxes
One issue that keeps looming in any discussion over eminent domain is the unintended consequences of Proposition 13. Approved by voters in 1978, it reduced property taxes by more than 50 percent by capping property tax rates at 1 percent and rolling back property values for tax purposes to the 1975-76 level.
"There is a perverse incentive to create as many big box shopping centers that sell products that pay sales tax," said Haskins. "But the city is not just about Home Depots, but home businesses, too. It's not the great big corporations that are the backbone of commercial activity. It is wrong to put small businesses out of business. A lot of stores sell things that don't generate sales tax, which is why cities like Home Depots, new car lots and drugstores."
Several eminent domain bills are being introduced in the state Legislature, including two drafted by Sen. Christine Kehoe, D-San Diego, who wants to tighten the definition of "blight," make it easier for residents to challenge unpopular redevelopment decisions and increase state oversight of the process.
"Redevelopment can be used effectively to improve communities," said Kehoe. "But we have to make sure it's done fairly and the public knows what is going on."
The siren song of increased sales tax revenues can be potent, she said.
"You can find examples all over California, where mega retailers like Wal-Mart or Home Depot can come in and get some prime property near a freeway by promising local government they will bring in many jobs, and boost the sales tax," she said. "Sometimes, local government will even say, 'If we are going to receive additional sales tax revenues, maybe we will pay for a traffic intersection or reduce the rent if some public land is involved.'
"I think a better way to deal with the whole issue is to look at the sales tax revenue on a regional basis," she said. "Where is the best place to plan these stores or car dealerships , where the infrastructure exists, close to the population, where communities should be built to reduce traffic congestion."
Heating Up
Colton Sudberry, the vice president of development for San Diego-based Sudberry Properties, Inc., said that he expects the issue to heat up, "as we see more infill projects, especially in western Chula Vista."
Sudberry said that his company has developed land in Chula Vista over the years, without any eminent domain hassles there.
"It was all raw land," he said.
But, Sudberry said his company now is engaged in a land squabble elsewhere in the county , one that might result in Sudberry folding its tent and walking away.
"We are trying to do a project that would enable the city to reap a huge amount of property and sales tax," he said. "It involves a really run-down strip shopping center and 95 percent of the tenants are willing to be bought out and relocate. Only one or two are digging their heels in, because they want to get as much money as they can. We don't own the land, so we don't have a whole lot of vested interest. We would walk away."
The city stands to lose "a couple of hundred thousand dollars a year, plus sales tax," said Sudberry, while "the property will continue to sit there in a run-down condition."
Not that Sudberry believes the city should have absolute power.
"I've seen some municipalities over the years abuse them and take them too far," he said. "I think that eminent domain can serve a valuable purpose for a lot of important projects.
"In the case of moving businesses, even for a private project, I think the city should have the ability to do that," he added. "But you have to look at every case on an individual basis."
Kehoe is continuing to search for solutions.
"Sales tax revenue is the lifeblood of a city, especially because it's so difficult to raise money in other ways," she said. "But sometimes it's done to the detriment of good sense or good planning.
"There should be a fairer way of distributing sales tax across the region, so that communities are not hunting for big retailers, but trying to find the best plan for traffic congestion relief, public safety," she said. "There are other criteria we could use, but because cities are so hamstrung for funds, sales taxes are a pot of gold."