Wal-Mart Decision 'Foolish,' Says Expert
Monday, December 4, 2006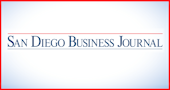 San Diego's decision to ban super-sized retail stores from opening within city limits is drawing staunch criticism from at least one retail analyst who calls the vote "one of the more foolish things" he's seen the city do.
"I don't know if it's going to keep retailers from wanting to come here, but it certainly changes the business climate overall," analyst George Whalin said. "It's bad for any area to be perceived as anti-business."
Whalin founded Retail Management Consultants in San Marcos, and has worked in the retail industry since the 1960s.
The City Council's decision last week prohibits stores in excess of 90,000 square feet with more than 10 percent of floor space devoted to selling groceries and other merchandise not subject to sales tax.
Although the ban does not expressly name Wal-Mart, the political momentum has taken on an anti-Wal-Mart sentiment.
The Bentonville, Ark.-based retailer, which reported sales of $312.4 billion and income of $11.2 billion last year, has in mind several sites in San Diego to build so-called supercenters. Those stores are generally 84,000 square feet larger than the retailer's more popular discount store format and sell groceries.
Like Whalin, Mayor Jerry Sanders believes the decision hurts San Diego's reputation.
Sanders spoke in opposition of the ban before the controversial 5-3 vote was cast Nov. 28. Sanders said the restrictions impede consumer choice, sends an anti-business message to retailers and would cost the city valuable tax revenue.
But those in favor of the restrictions hope it will prevent traffic congestion and protect the small business community from unfair competition.
Whalin disagrees.
A 'Small' Debate
According to Whalin, examples of how Wal-Mart has impacted mom and pop-type shops in small towns are not relevant in a large urban areas, such as San Diego because there is already plenty of competition.
"That's just silly," Whalin said. "It's silly because businesses go out of business if they can't serve their clients not just because someone else opens up."
Sanders is expected to veto the council's decision.
However, the move would be largely symbolic because the mayoral veto power is superseded as long as five or more councilmembers agree with the decision.
Council members Jim Madaffer, Kevin Faulconer and Brian Maienschein voted against the ban but supported a related action to impose stricter review procedures for stores in excess of 50,000 square feet. That action, supported by Sanders, passed unanimously.
"We are in favor of regulating big box but we're not in favor of banning any super stores," Sanders said.
The ban does not apply to membership stores, such as Costco or Sam's Club, because shoppers of those stores make less frequent trips, thus creating a lesser traffic problem, city officials said.
"For me again, the issue is the concentration of traffic and the intensity," said Council President Scott Peters, who represents the northwestern edge of the city.
Just Say 'No'
San Diego is not the first municipality to pass a ban of this kind. The cities of Inglewood, Los Angeles, Long Beach, Martinez, Oakland, Santa Maria and Turlock, as well as Alameda County have passed similar ordinances. So has the city of Chicago.
Council member Tony Young appeared particularly amused when Kevin McCall, Wal-Mart's government affairs manager for Southern California, said several supercenter sites have been identified in his district in southeastern San Diego.
"I'm not saying that you can't come here," Young said. "I want Wal-Mart to be here. I encourage the opportunity for competition for that small business that one day is going to be a big business but we've got to put some limits on this and that is what this is about."
Labor unions have long voiced concerned about Wal-Mart's employment practices, as has advocacy groups for women.
"I understand a lot of people are concerned about job quality and I don't think we should begrudge people who've come here because of that but that's not my battle, I just want to make it clear," Peters said.
Peters went on to say he was only voting the way his constituents have asked him to.
"The funny thing is that ideological matter of a lot of people say we want these stores we want you to let us choose but I can't find anyone in my neighborhoods who want them in their neighborhoods," Peters said.