More Than a Band-Aid: Pomerado Hospital Gets $28M Face-Lift
Monday, August 28, 2006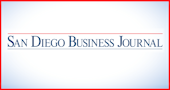 Palomar Pomerado Health is almost half finished with its $28 million overhaul and expansion of Pomerado Hospital in Poway.
The public health system's internal chief architect on the project, Mike Shanahan, said phase one of the hospital's $982 million expansion includes a five-story, 172,000-square-foot building and 1,200-spot parking garage.
Shanahan said the project is on time and on budget.
"We're watching our dollars very carefully," he said.
District voters approved a $496 million bond issue in 2004 for the expansion, but costs have increased due to higher prices for steel and land, Shanahan has said.
The new tower under way in Poway will house two outpatient services on the two lower floors and private physicians' practices on the three upper floors. The work began in March and will finish before May, Shanahan said.
In early 2008, workers will begin a second five-story tower in Poway , to be 180,000 square feet. By 2010, the hospital will double its patient capacity to 200 beds.
Also part of the $982 million, 10-year project, PPH plans a new 450-plus-bed hospital to be located in the Escondido Research and Technology Center Park, south of state Route 78 and west of Interstate 15.
The medical center in downtown Escondido will undergo a more than $70 million redesign. The downtown hospital will transition from an acute care hospital to a facility that will provide physical rehabilitation, urgent care, behavioral medicine, administrative offices and some commercial space. The health system also wants to spend $10 million to create four satellite medical centers.
In other PPH news, the system's chief quality officer, Opal Reinbold, gave a report last week to PPH officials about how well the health system has met patient safety goals for the past year.
But the report doesn't get very specific.
Reinbold said the system did so well on its most recent inspection by the Joint Commission on Accreditation of Healthcare Organizations , which come around every three years , that it was asked a year ago to participate in a pilot project on using the accreditation process as a management tool.
As part of the project, she said an executive from JCAHO has made several visits to the health system.
Reinbold said she formerly oversaw patient safety programs at Sharp HealthCare, and before that worked as a consultant to hospitals around the country.
"Health care in San Diego is very good," said Reinbold, who has been at PPH for nearly a year and a half. "I am here because I want to be. Palomar Pomerado does a lot more than they are required to."
- - -
A Sharp Grant: Sharp Coronado Hospital has received a $10 million grant from Coronado's Community Development Agency to help finance hospital improvements.
The agency will match funds raised by the Coronado Hospital Foundation for up to $10 million during the next 10 years.
Sharp will use the funds to pay for its Project 2020, a $25 million plan to include renovation and expansion of Sharp Coronado's emergency department, intensive care unit, and fluoroscopy program. Other upcoming improvements include upgrades to patient hallways on the first floor, the Villa Coronado elder care facility, the hospice unit and the transitional care unit. An outpatient center will also be created. Longer-term Project 2020 goals include the creation of a new hospital entrance and lobby, a new diagnostic imaging center and completion of seismic upgrades across the campus.
The 200-bed hospital has served Coronado since 1938 and became part of Sharp HealthCare, a private, nonprofit health care system, in 1994.
- - -
Fashion, Food To Fund Cancer Help: The La Jolla-Monaco Cultural Committee is holding a fashion show and dinner Sept. 8 to raise money for the San Diego chapter of Boca Raton, Fla.-based National Ovarian Cancer Coalition Inc.
San Diego's Spa MD Chief Executive Officer Diane York-Goldman is chairwoman of the event at the Estancia La Jolla Hotel & Spa that is to benefit the nonprofit. NOCC seeks to improve the survival rate and quality of life for ovarian cancer patients.
Tickets cost $150 and checks can be made payable to NOCC. Credit cards can be used to pay for the fund-raising event by calling Rick Tiland at (858) 866-1901.
Contact Katie Weeks with health care news at kweeks@sdbj.com , or call her at (858) 277-6359.