Minimum Wage Hike Near
Tuesday, August 22, 2006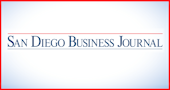 Gov. Arnold Schwarzenegger and Democratic legislators agreed Aug. 21 to raise the state minimum wage to $8 an hour by 2008.
The first pay bump of 75 cents will be implemented by January and an additional 50-cent increase by January 2008.
Assembly Speaker Fabian Nu & #324;ez, D-Los Angeles, said the increase was "long overdue."
Democratic Assemblywoman Sally Lieber of San Jose , who carried the bill , said that it's "shocking that 4.7 million workers and their families live below the poverty line," further stating that California has the second highest poverty rate in the nation.
"This marks the first time in history that a bill to increase the minimum wage will be passed by the Legislature and signed by the governor," Lieber said.
Assembly Bill 1835 will give California the highest-paid minimum wage earners in the country. Currently, Washington state has the highest minimum wage in the nation, at $7.63 an hour.
Republican Assemblyman George Plescia, who represents San Diego and North County, says the bill could spell disaster for an economy he says is at risk.
"Increasing the minimum wage will make it more expensive to do business in California and hurt low-skilled and entry-level employees," said Plescia, who is the Assembly's Republican leader. "Increasing costs on California businesses will not only jeopardize our economic recovery, but also will threaten jobs and prosperity for California families."
Schwarzenegger released a statement saying: "I have always said that when the economy was ready, we should reward the efforts of California's hard-working families by raising minimum wage."
Schwarzenegger vetoed bills in 2004 and 2005 that would have raised the minimum wage.
, Andy Killion