Firms Can Receive a Boost From Accounts Receivable Financing
Monday, August 21, 2006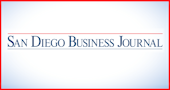 Question: What is accounts receivable financing and can a small business benefit from it?
Answer: Yes, Fortune 500 companies have been using this type of financing for years and it has become more and more popular with small- and medium-sized businesses. It can help your business survive and thrive by providing a source for funds-on-demand. It supplies cash, which is the lifeblood of any business. Most business owners have not heard of it or if they have, do not understand it. Here are some of their concerns.
- What kind of financing is it and how does it work?
It is called accounts receivable financing, or A/R financing for short. A funding source purchases your invoices at a discount, advances you cash immediately and waits for payment from your customer.
- Can any business use A/R financing?
Like many things, this financing is not for everyone, but if a company sells services or products to other businesses or government entities and generates invoices to creditworthy customers, chances are it can easily qualify for and enjoy the benefits of cash-flow optimization almost immediately.
- My company is new and I don't have two years of tax returns to get a bank loan, now what?
While banks and other lenders still base their credit decisions on the creditworthiness of the business and its owner, A/R financing will allow the business to secure funds purely based on its sales and the creditworthiness of its customers' sales.
- My accountant says my business can't afford to take on more debt right now.
Because this is not a loan, periodic payments and interest are a thing of the past. In fact, the program works just like an interest-free credit line that automatically grows with your business.
- What kind of documents do I need and how soon can I get funded?
You complete a simple one-page application and once your account is set up, you can have cash within 48 hours.
- How do I find out if my company is suitable for such a cash-flow optimization program?
While this financing model is becoming more popular, some business consulting companies are receiving special training and will gladly provide a free consultation to interested business owners. If a business can benefit from financing that works just like an interest-free credit line, it's well worth finding out more about this new program.
Written by Richard Morosini, founder of 1st Funding Solution Inc. of San Diego. He can be reached at rick@1stfundingsolution.com.