Construction Journal
Monday, August 21, 2006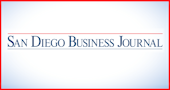 Benchmark Landscape Inc. has been selected to install about 300,000 square feet of landscape at Valley View Casino near Valley Center. The casino, which opened in April 2001, is operated by the San Pasqual Band of Mission Indians.
Cost: $850,000.
Benchmark president: John Mohns.
Project managers: Joe DeYoung and Dennis Bozykowski.
Landscape architect: McCullough Landscape Architecture Inc.
- - -
Gafcon Inc. is handling construction management and quality assurance for Alta, a 213,201-square-foot, 179-unit residential and commercial high-rise project under construction in the Gaslamp Quarter of downtown San Diego.
Cost: $48 million.
Developer: Anka Properties Group.
Senior project manager: Henry Dumaran.
Architect: Perkins & Co.
General contractor: DPR Construction.
Structural engineer: KPFF.
Civil engineer: Construction Testing and Engineering Inc.
Electrical engineer: Arnold Nemetz & Associates.
Mechanical engineer: Quadrapac.
Space planner and interior designer: Mitchell Freedland Design.
- - -
HCA Inc. and Graham Downes Architecture in San Diego are designing Spa Lofts, a 260,000-square-foot, 147-unit condo development in Las Vegas.
Cost: Unavailable.
Developer: Light Group.
Principal in charge: Graham Downes.
Project managers: Vaki Mawema and Cheryl Felske.
Design consultant: assemblageStudio.
- - -
Sundt Construction Inc. has been hired to renovate the Bayside Holiday Inn in San Diego and Radisson Hotel La Jolla.
Cost: $6.7 million.
Owner: Bartell Hotels.
Sundt also is building a state-of-the-art performing arts complex for San Ysidro High School in Chula Vista. A project of the Sweetwater Union High School District, the complex is scheduled for completion in May 2008.
Cost: $23 million.
Design team: Roesling Nakamura Terada Architects, Landry & Bogan Theater Consultants, Linvedt McColl & Associates, KPFF Consulting Engineering and WRT Planning & Design.
Subcontractors: University Mechanical, with Bender + Dean Engineering; and Bergelectric, with ILA + Zammit Engineering Group.
Send news of contract awards and construction commencement and completion for the Construction Journal to pbroderick@sdbj.com . Please include the address, contractor, architect, square footage and cost.