Computer Modeling May Reduce Need for Some Seismic Upgrades
Monday, August 21, 2006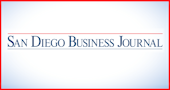 BY CYNTHIA JENSON-ELLIOTT
New computer software may save California hospitals time and money by reassessing whether many buildings really need seismic retrofitting.
The hazard analysis tool used in the United States, called HAZUS, is a risk-assessment software program adopted by the Federal Emergency Management Agency in the 1990s. The software allows program users to factor in information such as soil composition, proximity to fault lines and urban density when assessing potential hazards.
Using widely available Geographic Information Systems, or GIS, data gathered in the field by environmental engineers and geologists, among others, the software can determine how much a particular site would shake in earthquakes of various degrees of intensity, and thus determine which hospitals , and which buildings within hospital campuses , would be most in need of retrofitting.
Current law and existing earthquake safety ratings of buildings rely on criteria from an older system, developed just after World War II, which did not take into account soil structure or even proximity to fault lines to determine that 60 hospital buildings in San Diego would be unsafe following a major earthquake. These 60 hospitals, identified as posing a significant danger of collapse as part of a structural performance evaluation, are assigned a Structural Performance Category 1, or SPC-1 rating.
In fact, according to Scripps Health Chief Executive Officer Chris Van Gorder, all hospital buildings in the state are now rated on the same scale, regardless of their proximity to fault lines or substrates.
Risk Prevention Tool
In contrast, the main advantage of the HAZUS system is its ability to determine specific risks for specific sites, and to help users identify appropriate actions and changes, which can minimize risk, and prepare an adequate response.
For example, according to information provided by the Federal Emergency Management Agency, HAZUS uses mathematical formulas and GIS data about local geology, soil composition, land use and building stock to determine intensity of ground shaking from various magnitudes of earthquakes, and the resulting damage to buildings and infrastructure and the economy.
According to Rich Davies, spokesman for the Western Disaster Center and Hazus.org, the software program is most useful when it is customized to a specific site.
"HAZUS provides for what is called Level-2 and Level-3 operations where the user has the ability to input data that is more appropriate for their region," Davies said.
Up-To-Date Analyses
According to Teresa Smanio, assistant director of legislative and public affairs at the Office of Statewide Healthcare Planning and Development, or OSHPD, which rates hospital buildings for seismic safety, "This technology will give an up-to-date view of hospitals."
Smanio estimates that a reassessment of SPC-1 buildings using HAZUS software will take six months.
"Some additional data will need to be collected from SPC-1 hospitals which will be input into the HAZUS computer program," Smanio said.
To ensure that the HAZUS program provides an accurate assessment of seismic risk, Gov. Arnold Schwarzenegger has authorized $100,000 for an expert consultant to help OSHPD formulate the criteria of what should be input into the risk assessment software.
Smanio agrees that reassessing the seismic safety of California's hospitals using HAZUS software could have a major impact on hospitals' building and retrofitting plans.
"If hospitals show they don't warrant SPC-1 rating, it would change their deadlines and plans," she said.
Meanwhile, hospitals and health care systems are moving ahead to meet deadlines, upgrading where they can, constructing where they must, and hoping for the best.
Cynthia Jenson-Elliott is a San Diego-based freelance writer.