Urban 'Hip-Hop' Training Gains Favor Among Fitness Regimens
Monday, August 14, 2006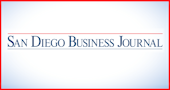 While traditional aerobics and kickboxing are on the decline, the popularity of personal training and urban street or hip-hop classes is soaring, according to the 11th annual survey conducted by IDEA, a trade group for health and fitness professionals.
The San Diego-based group surveyed health clubs, specialty studios, corporate and hospital fitness centers, personal training facilities, colleges, and parks and recreation programs to discover trends in fitness programs and equipment.
Nearly 300 business and program directors in North America responded to the survey, which was released Aug 8. After researching 63 exercise programs and 30 types of fitness equipment, IDEA, which represents more than 20,000 members in 80 countries, said these directors are in constant search of forms of exercise that will attract and retain the most members , and those are constantly changing.
"This year's survey shows more attention than ever is being placed on finding the proper programs and equipment to remove all impediments to achieving a healthier lifestyle," said Kathie Davis, co-founder and executive director of IDEA.
While about 9 percent of the facilities surveyed stopped offering kickboxing classes during the last year, around 39 percent continue to hold them. More than 30 percent of businesses and public entities surveyed said they offered hip-hop classes. About half still offer aerobics, though the number has declined for several years, according to IDEA, which was formerly known as the International Dance and Exercise Association.
Stability balls , some might call them instability balls , were favored by 89 percent of respondents, and 45 percent said they believed usage would continue to upswing.
After a brief upswing in yoga availability at these facilities, the number is leveling off. Still, 58 percent of the respondents said they offer yoga, while 64 percent said they offer Pilates.
The survey said more than half of the 3 percent of respondents that offered the Gyrotonic Expansion System felt the form of exercise would have tremendous growth. Gyrotonic focuses on strength, flexibility and range of motion and is popular among dancers, gymnasts and athletes, according to Gyrotonic's Web site.
- - -
Neurocrine Cuts More Jobs: Neurocrine Biosciences Inc. cut 100 jobs at its San Diego campus, the company announced after the market closed Aug. 7.
Neurocrine will have 280 employees in San Diego following the layoffs, which will free up $50 million for development and commercialization of Indiplon, its not-yet-approved sleeping pill, and other potential medicines.
Employees were informed the day of the public announcement about the job cuts, said Chief Executive Officer Gary Lyons. Lyons said the job types were "across the board," including research, development and administration.
Only about three weeks ago, Neurocrine laid off a 200-member sales force. That round of cuts saves the company $16 million this year.
The firm's decline began in May when stock dropped 60 percent after the Food and Drug Administration essentially denied what analysts said was the most financially promising dose of Indiplon. The FDA gave Neurocrine only a lukewarm response for a lower dose of the drug, but the firm is to meet with the agency this month to see what further studies could be done to gain favor for Indiplon. Neurocrine has also requested a September meeting for the higher dose.
"In our 13-year history, we have never had to make such difficult decisions as we have over the past several weeks, which have had such an effect on so many of our employees and their families. The decisions are deeply regrettable, difficult and painful," Lyons said in a press release.
He added that the company would conservatively manage cash and review possibilities for collaborations. The layoffs' effect on the firm's stock seemed so far minimal. Shares, which trade under the symbol NBIX on the Nasdaq, closed down 1.6 percent, or 14 cents Aug. 7 and were up slightly at $8.77 in after-hours trading.
The company said it still expects to end the year with $180 million in cash, burning about $100 million this year.
- - -
Cognition Gets Recognition: A UC San Diego professor famous for his research on how the mind works has been named a recipient of the David E. Rumelhart Prize.
Jeff Elman will be honored with $100,000 as part of the award for his contributions to cognitive science. The Harvard graduate's study areas have focused on human development, language processing and computational models of cognition. He also has worked to advance an approach called "connectionism," which analyzes complex behaviors and mental phenomena as processes that emerge from interconnected networks.
Elman's most cited research is that of the Simple Recurrent Network, which has become known as the "Elman Network." Elman's Network is a theory about an artificial neural network that explains behaviors that unfold over time.
The Rumelhart Prize is named after a former professor who taught at UCSD from 1967-1987. Rumelhart is known in the science community for his development of computer models that mimic memory and learning. A former student of Rumelhart, Robert Glushko, funds the prize.
- - -
Money In Staffing: San Diego-based AMN Healthcare Services Inc., one of the largest health care staffing companies in the nation, reported its second quarter earnings Aug. 7.
Revenue for the quarter is up 63 percent at $261.2 million over the same three-month period last year. AMN reported that the large gain is due to its November 2005 acquisition of The MHA Group, Inc., another staffing firm, as well as growth in AMN's health care staffing business.
AMN has 1,900 employees with around 600 in San Diego, a company spokesman said.
The company reported net income of $7.3 million, up from $4.4 million for the same period in 2005.
The firm provides temporary and permanent staffing, including traveling nurses, for the medical industry.
Shares closed up more than 6 percent at $22.40 the day after the news.
Contact Katie Weeks with health care news at kweeks@sdbj.com , or call her at (858) 277-6359.