Letters
Monday, August 14, 2006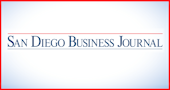 Water Authority Decides to Focus Desalination Efforts in Other Areas
Editor:
On July 27, the San Diego County Water Authority Board of Directors cast a unanimous vote to not certify the final Environmental Impact Report (EIR) for the regional seawater desalination facility at the Encina Power Station in Carlsbad.
Please know that this board is fully committed to seawater desalination as an important water supply for the county, but we will no longer pursue such a facility in Carlsbad.
Rather, we will focus our seawater desalination efforts in other parts of the county and work closely with our member agencies on other water supply projects.
The board's decision was predicated upon the fact that the fundamental assumptions about the project contained in the EIR were no longer practical due to new and unexpected developments announced by the owner of the Encina Power Station.
The plant owner, NRG Energy, Inc., now plans to replace the existing power station with a plant that would no longer use seawater for cooling.
Utilizing Encina's seawater intake and discharge system was a core feature of our seawater desalination plan for the site, and was the method evaluated in the EIR. Further, it is our understanding NRG has initiated the permitting process for new energy generation facilities at the same location they previously had indicated was available for a regional seawater desalination plant.
Due to these recent developments at the power station, the Water Authority Board concluded that conditions had changed to such a degree that the existing EIR should not be certified.
The Board also determined that after several years of intensive efforts to reach a mutually acceptable business arrangement with Poseidon Resources the private developer that has a lease to construct and operate a desalination project at the Encina Power Station an acceptable agreement could not be reached. Accordingly, the Water Authority has terminated negotiations with Poseidon Resources.
The Board decision also reaffirmed the commitment the Water Authority made in an April 2005 Agreement with the City of Carlsbad that addresses a local, member agency-led desalination project in Carlsbad. Further, the Board fully expects that Poseidon, Carlsbad and the other local water agencies involved will continue to move forward on bringing this new supply to fruition.
The Board expressed its belief that it is the best interests of our ratepayers to pursue other options and for all the parties to move forward without the distraction of continued negotiations.
As this region's wholesale supplier of water for more that 60 years, the San Diego County Water Authority will continue to diversify and improve our region's water supply reliability.
We will continue to work with our 23 member agencies to develop additional new local water supplies, including other seawater desalination projects, conservation, groundwater, and water-recycling project.
Those water supplies are vital to the 3 million people that live in San Diego, as well as our region's $150 billion economy.
I trust this communication will increase your understanding of the recent board action on this matter.
James H. Bond
Chairman
Board of Directors
San Diego County Water Authority
San Diego