Book Distributor Settles Shareholder Lawsuits With Cash, Stock
Monday, August 14, 2006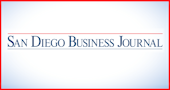 Advanced Marketing Services Inc., which distributes books to warehouse club retailers, said Aug. 7 it had settled two shareholder lawsuits for $6.3 million plus stock.
In federal court, the class-action settlement features a cash payment of $6 million, to be paid through the firm's insurance policy.
In state court, the settlement calls for a cash payment of $300,000, plus 75,000 shares of AMS common stock.
The settlement was designated as payment to the attorneys for the plaintiffs in both state and federal courts.
The cash portion will be paid by insurance proceeds.
The settlements, plus dismissal of another federal derivative lawsuit, resolves all outstanding civil litigation filed against the company, AMS said.
However, the company remains the object of investigations by the U.S. Attorney's Office and the Securities and Exchange Commission.
Gary Lloyd, AMS general counsel, said he would not comment on the investigations.
AMS stock, now traded on the Pink Sheets Exchange, closed at $3.75 Aug. 7, and has ranged from $3.37 to $5.48 over the past 52 weeks.
- - -
Iomega Continues Losing: Iomega Corp., the maker of Zip drives and another data storage devices, reported a net loss of $10.4 million on revenue of $40.7 million for the second quarter. That compared with a net loss of $6.4 million on revenue of $65.7 million for the year ago period of 2005.
Now with a new CEO, Jonathan Huberman, at the helm (replacing Werner Heid), Iomega is making a tough transition into new product lines to take the place of its ever-diminishing market in Zip drives.
Iomega earlier announced job cuts of 75 persons. For the second quarter, it took a pre-tax, restructuring charge of $4.3 million mostly for severance and lease cancellations.
Huberman said Iomega expects to reduce its annual expenses between $20 million to $25 million, and should return to sustained profitability by the fourth quarter.
Traded on the New York Stock Exchange under IOM, shares closed Aug. 7 at $2.44, and have ranged from $2.15 to $3.95 over the past 52 weeks.
- - -
St. Bernard Goes Public: St. Bernard Software Inc., which makes software to protect computers, completed its merger with an existing publicly traded firm, Sand Hill Security Acquisition Corp., in a move intended to grow the company faster.
Under the terms of the transaction, the owners of St. Bernard, about 10 investors, now own about two-thirds of the merged company while Sand Hill shareholders own the remaining third.
The company retains the St. Bernard name and San Diego headquarters. In addition, St. Bernard CEO John Jones retains his title. Sand Hill Chairman and CEO Humphrey Polanen becomes chairman of the board, and Vincent Rossi becomes president and COO.
St. Bernard, which began as Emerald Systems in 1984 and had revenues last year of $24 million, said it intends to apply for listing on the Nasdaq exchange, but until then its stock trades on the Bulletin Board as SHQC.OB. It closed Aug. 7 at $4.55 giving it a market capitalization of about $23 million.
So far in 2006, Jones said St. Bernard, now at 170 employees, should hire another 10 before year-end.
Jones said annual sales of $100 million are feasible within a few years.
- - -
Leap Wireless Stock Jumps: Leap Wireless International Inc., the parent of flat-rate wireless carrier Cricket Communications, reported net income of $7.5 million on revenue of $267.8 million for the second quarter, surprising Wall Street analysts and prompting its share price to leap upwards by 9 percent on Aug. 4, the day after release of its financial results.
As of Aug. 7, shares, traded under LEAP on Nasdaq, rose another 1 percent to close at $45.16.
The consensus among analysts tracking Leap was for a per share net loss of 3 cents for the quarter.
For the six months, Leap reported net profits of $25.2 million on revenue of $446.6 million, compared to a net profit of $8.6 million on revenue of $375.7 million.
Leap said it added 58,000 net new customers during the quarter, a substantial increase from the 2,700 net new customers added in the year ago period.
At the end of the quarter, the company counted more than 1.83 million customers, who spent an average of $42.97 monthly, up from $39.24 during the same period last year.
From the beginning of this year to early 2007, Leap said its Cricket service would have 17 million to 20 million potential new customers as it expands service to new market areas.
In other news, the company named Amin Khalifa as its chief financial officer effective Aug. 28. He most recently was CFO for Apria Healthcare Group Inc. Khalifa replaces Dean Luvisa, who becomes vice president of finance on Aug. 28.
- - -
Bakbone Software Makes Progress: Bakbone Software CEO Jim Johnson has distributed yet another letter to shareholders notifying them of its operational changes.
Bakbone, whose stock was delisted in June from the Toronto Stock Exchange, and from the Over the Counter Bulletin Board last year, had total bookings for the past quarter of $11.5 million, compared to $9 million in the like period in 2005. Bookings are the total value of contracts signed during the period, not quarterly sales.
Its cash balance at the end of June was $9.1 million, down from $9.8 million at the end of March. Most of the $716,000 reduction was caused by severance payments to former executives and capital equipment purchases, Johnson said.
As for the main reason the stock was delisted , i.e., not filing timely financial reports since 2004 , Johnson said an internal review was "making progress."
The process likely won't be completed until Aug. 31, at which time another letter would be sent out, he said.
Traded on the Pink Sheets under BKBO.PK, shares closed at $1.19 on Aug. 7, and have ranged from 76 cents to $1.81 over the past 52 weeks.
- - -
Mitek Buys Colorado Firm: Mitek Systems Inc., a maker of image analytic software used by the financial industry, has agreed to purchase Parascript LLC, a Boulder, Colo., firm in a similar space, for $144 million. The total amount was based on the closing price of Mitek stock on July 14, the day the deal was announced.
Under the agreement, Parascript shareholders would receive $80 million in cash and 52 million shares of Mitek common stock. At July 14, Mitek traded on the Bulletin Board at $1.24.
At Aug. 7, Mitek shares, traded under MITK.OB, lost ground and closed at $1.20.
Funding for Mitek, about $90 million, is being provided by Plainfield Asset Management LLC of Connecticut in the form subordinated convertible notes and senior debt.
The combined company would be called Parascript Inc., and maintain its headquarters in Colorado, where about 100 employees work. The company expects to retain the San Diego office, which has about 30 employees.
James DeBello, CEO of Mitek, would become CEO of Parascript, while that firm's president, Jeff Gilb, becomes the new firm's president and chief operating officer.
Mitek reported a net loss of $1 million on $6.5 million in revenue in 2005. Parascript is private and did not provide any financial results.
The transaction should be completed within six months, meaning by the end of the year, according to a press release.
- - -
Ticker Takes: InfoSonics moved from the American Stock Exchange to Nasdaq ... SYS Technologies obtained recent contracts from Spawar totaling $25 million American Technology Corp. said it is selling $9.5 million in common stock to selected institutional investors led by Iroquois Capital and Special Situations.
Send any news of locally based public companies to Mike Allen via email at mallen@sdbj.com . He can be reached at (858) 277-6359.