Neurocrine Cuts More Jobs
Monday, August 7, 2006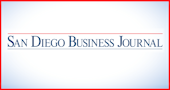 Neurocrine Biosciences, Inc. is cutting 100 jobs at its San Diego campus, the company announced after the market closed Aug. 7.
Neurocrine will have 280 employees in San Diego following the layoffs, which will free up $50 million for development and commercialization of Indiplon, its not-yet-approved sleeping pill, and other potential medicines.
Employees were informed the day of the public announcement about the job cuts, said Chief Executive Officer Gary Lyons. Lyons said the job types were "across the board," including research, development and administration.
Only about two weeks ago, Neurocrine laid off a 200-member sales force. That round of cuts saves the company $16 million this year.
The firm's decline began in May when stock dropped 60 percent after the Food and Drug Administration essentially denied what analysts said was the most financially promising dose of Indiplon. The FDA gave Neurocrine only a lukewarm response for a lower dose of the drug, but the firm is to meet with the agency this month to see what further studies could be done to gain favor for Indiplon. Neurocrine has also requested a September meeting for the higher dose.
"In our 13-year history, we have never had to make such difficult decisions as we have over the past several weeks, which have had such an effect on so many of our employees and their families. The decisions are deeply regrettable, difficult and painful," Lyons said in a press release.
He added that the company would conservatively manage cash and review possibilities for collaborations. The layoffs' effect on the firm's stock seemed so far minimal. Shares, which trade under the symbol NBIX on the Nasdaq, closed down 1.6 percent, or 14 cents Aug. 7 and were up slightly at $8.77 in after-hours trading.
The company said it still expects to end the year with $180 million in cash, burning about $100 million this year.

, Katie Weeks