More Cash for CaseRev
Friday, August 4, 2006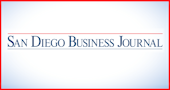 CaseRev Inc., a San Diego firm that makes software to help insurance companies track and manage high-volume litigation, said it obtained $4 million in a Series B round of venture capital funding led by Rustic Canyon Partners and Miramar Venture Partners.
The latest venture round brings the total equity capital invested into the company to $7 million.
Steve Pratt, CEO at CaseRev, said the newest funds would help the company expand its business.
CaseRev's software provides real-time management of litigation that enforces handling guidelines, controls costs, increases productivity, and enables data collection and performance measurement, the company said.
According to a study by Towers Perrin, about $23 billion is spent annually on insurance defense costs.
, Mike Allen