Stress Can Limit Workers' Production
Monday, April 24, 2006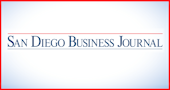 Inhaling and exhaling, repeating subconsciously, "peace" , even as one completes a daily task as minor as turning on his or her workplace computer , can improve health and job productivity, among other areas of life, according to a local stress relief expert.
Dr. Jean McPhee, a Stanford University-educated psychologist trained at Harvard University's Mind/Body Medical Institute, said people need a certain amount of stress to "do well in life," but that prolonged or excessive stress calls for change.
"Stress is a difficult thing to quantify," said McPhee, a workplace stress consultant to businesses across the state. "It's different for different people. Some people don't have the resources to handle it. You might be used to it. But for someone else who has been thrown a task by their boss, they might go berserk."
April marks the 14th annual Stress Awareness Month, as designated by the Maryland-based nonprofit Health Resource Network, founded in 1982.
Workers who are stressed cost employers about $600 more each year than those who have more balanced lives, according to the National Institute of Occupational Safety and Health, or NIOSH. Even more significant is the $300 billion annual loss to U.S. businesses due to stress-related loss of productivity, absenteeism and health care expenses, the Harvard Business Review reported in November.
One local company, Arena Pharmaceuticals, Inc., which is developing a drug to treat obesity, began offering a free weekly yoga class about a year ago to its more than 300 employees, said Chief Executive Officer Jack Lief.
"It's what people want," Lief said. "I'm not saying it's good or not good. I like to meditate privately. Some people like to do it in a group."
About 62 percent of Americans, according to a national survey conducted in 2004 by the Washington, D.C.-based American Psychological Association, say work has a significant impact on their stress levels.
Fight Or Flight
McPhee, who also works at San Diego's Scripps Center for Executive Health, said that "fight or flight syndrome" is the immediate result of stress where a person experiences faster pace of breath, tight muscles, headaches and sometimes irrational decision-making.
In the long term, stress can hurt the immune system and contribute to hypertension, heart disease and heart attack or stroke, as well as other disorders, according to the Centers for Disease Control and Prevention.
McPhee launched the sale of a six-week program for working professionals she trademarked and copyrighted, called "WorkSMART," in December. The set of two audio compact discs are selling on her Web site, www.smartperformanceworks.com, as well as Amazon.com and other sites for about $35. They are formatted to take about 10-15 minutes each day, and they use breathing and concentration techniques aimed at soothing the mind and calming the heart to improve one's ability to manage stress.
"People can learn these very easily," said McPhee. "The idea is that you practice the skills on your own and then can apply them when you need them."
McPhee would not disclose revenues from the product, but said it was the best-selling stress management program at a recent trade show in Miami held by NIOSH and the American Psychological Association.
Encore Capital Group, Inc., a debt collection company that has more than 300 employees in its San Diego office, is about to implement a wellness program that would include a stress management element, and the firm is strongly considering McPhee's WorkSMART program, said Alison James, the senior vice president of human resources.
"Now that everyone has BlackBerrys and cell phones, they are always available, but employers need to teach employees how to relax," James said. "It's not about discouraging them from working, but recognizing that we've got to figure out ways to relax and re-energize ourselves."
Increasing Productivity
La Jolla-based feng shui consultant Cathleen McCandless, who has redesigned dozens of local companies' offices, thinks she has that figured out.
Feng shui is the Chinese practice of positioning objects such as furniture based on the belief in positive and negative energy flows. Believers say happiness and life balance, including reduced stress, should extend from following the principles.
McCandless said one study reported a 28 percent increase in productivity after feng shui was used in offices. Local companies and organizations that have employed her services include Reel Pictures, the San Diego Natural History Museum, Loews Coronado Bay Resort & Spa, Retail Properties Group, as well as several dentists' and large homebuilders' offices and restaurants. Her billing rate varies by job, but the price range for a medium-sized lobby might be $250-$500, McCandless said.
"The first thing I do in a corporate environment is suggest full-spectrum lighting, not fluorescent," said McCandless, who has a master's degree in environmental conservation and formerly worked at the Smithsonian Institution as a scientific research consultant. "The body produces serotonin when exposed to natural light. That's the happy hormone."
According to the American Psychological Association, "Businesses used to think productivity was only a function of how motivated the employee was. Today, research is showing that a person's physical and emotional well-being is often a more accurate measure of how productive he or she is going to be."
There is typically very little in offices that is nurturing, McCandless said, so it's important for companies to incorporate plants, art or windows, if possible.
"People are soothed by images of nature," said McCandless, who has been practicing feng shui for 15 years and also teaches it.
She also suggested that workers be able to see what is going on behind them, as to not have a desk that is facing the wall with the employee's back to the door, for example.
"It's not about crystals and flutes," she said. "What is true about feng shui is that it's really the study of the environment, and how it affects people. The space either feels good or it doesn't."