High-Water Mark
Monday, April 24, 2006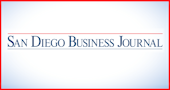 Owners of the Southbay Boat Yard in Chula Vista, which is undergoing a $6 million redevelopment, are gearing up to become a worldwide player, hoping to reel in all those multimillion-dollar mega-yachts now being serviced elsewhere.
"We've been here a long, long time," said Todd Roberts, vice president of the business that is reinventing itself as the Marine Group LLC. "About two years ago, we started analyzing the commercial market and super-yacht community , the big, multimillion-dollar yachts. There was a lack of repair space in the United States, and on the West Coast in particular."
Ownership saw a need, decided to fill it and now is upgrading a business that goes back about two decades. Originally established by Art and Herb Engel as a small boat repair facility in Chula Vista, the Southbay Boat Yard has "serviced tuna boat skiffs to specialized Navy SEALs vessels to some of the world's most luxurious super-yachts," according to Roberts.
The company now takes in about $7.8 million in revenue a year, said Roberts, but expects that to grow to $20 million once the overhaul is completed by year's end. With a staff of 34, the boatyard services more than 400 boats a year.
Considered San Diego's largest boatyard, it covers more than 1 million square feet of land and water.
"Mega-yachts are expanding by leaps and bounds," said Art Engel. "There is no great service facility on the West Coast. We will be that facility when we're finished."
Big luxury yachts, he added, don't want to be serviced in the major shipyards around the country.
"They're full of red tape," he said. "They can't get in or out without all kinds of security, or bring in subcontractors and purveyors. It's harder to get access because the shipyards do so much government work."
While his boatyard does some work for the Navy, Engel said, "Ours is primarily commercial. We have a lot less red tape, it's easier to work here, and it's environmentally cleaner. The shipyards sandblast the ships in dry dock with contaminants, and the mega-yachts don't want that. We do some, but it's minor."
Big Changes
The boatyard now has a lifting capacity of 100 tons , for boats 90 feet long and 22 feet wide. Once the new equipment is operating later this year, it will be able to service loads up to 605 tons, or boats 220 feet long and 54 feet wide.
Phase one involves demolishing 20,000 square feet of structures and paving 4 acres, expected to take two months; phase two, planned to start June 20, will include the construction of a new office complex and workshops, totaling about 25,000 square feet; and phase three, expected to begin in September, will involve the construction of two 150-foot-long, 10-foot-wide piers to support the massive lifting machine.
The lift, weighing 1.3 million pounds, will be transported to Chula Vista from Wisconsin in pieces aboard 49 18-wheel trucks. The facility is expected to be up and running by mid-December.
"We're leveling the boatyard," said Roberts. "It's not very pretty. It's a commercial/industrial place. But we'll have new landscaping, a modern-looking building and make it as beautiful as a boatyard is going to get."
According to the company, this is only the second lift of more than 500 tons ever to be made in the United States, and the largest operating in the country. But the shipyard isn't exactly new to the mega-yacht business, said Roberts.
"There have been times when we had five or six in our yard, but we couldn't take them out of the water," he recalled. "We coordinated with Campbell Shipyard to get the boats out."
Then, Campbell closed.
"We switched gears and focused on specialty government work," he said. "We circled the wagons, and did what we had to do to make this work."
But the message was clear.
"Boats want to go to a place with full service," said Roberts.
While the larger boats will be absorbing more space at the boatyard, the whales won't be gobbling up all the guppy business.
"Our smaller customers still want us to take care of them," said Roberts. "We'll also absorb a good amount of commercial work , tugboats, fishing boats and barges, and continue to service the small craft."
Balancing Needs
There have been challenges along the way. At the time the Southbay Boat Yard approached the San Diego Unified Port District with its plan, the port was going through an ambitious plan of its own.
The Chula Vista Bayfront Master Plan is a public/private project involving the port, Chula Vista and private developer Pacifica Cos., which controls a 128-acre parcel known as the mid-bayfront.
"It includes a conference center hotel, public space, parkland, and different commercial and recreation uses," said Randa Coniglio, area real estate manager for the Port District, who is assigned to the South Bay. "It's a comprehensive plan, one of the biggest planning projects in the state of California , 550 acres."
A work in progress, the plan was able to accommodate the redevelopment of the Southbay Boat Yard, but with a caveat.
"When they came to us seeking approval for this upgrade," said Coniglio, "we saw this as an opportunity to work something into their lease to give us the flexibility to develop something there that would be more consistent with the plan we'd been working on for years."
Under the agreement, the business gets to upgrade and provide enhanced service on the bay while the port tries to find an appropriate spot to relocate the operation when the time comes.
What the boatyard site will be used for depends on which of two scenarios eventually plays out.
"We're working on defining our economic analysis, and drafting environmental review documents," she said.
According to Coniglio, both hinge on where the hotel and convention center complex would be located. The port has been in negotiations with the Tennessee-based Gaylord Entertainment Co. on that project.
If the hotel complex is located next to the boatyard site, the tract would become a recreational marina-type operation, said Coniglio. But if the complex ends up on the other side of H Street, the boatyard site could be used for a small hotel.
"The previous plans always contemplated a hotel on the boatyard site," she said, "but if a larger hotel is built near it, that doesn't make sense."
Either way, Roberts is fine with that.
"Everything is mobile," he said. "We are as portable as you can get. When the time comes, the port will help find us a location, but when is totally undetermined. But the concept is there."
While a relocation isn't imminent, Coniglio said the port was looking at North Bay sites.
"It's a challenge in finding a site that meets the criteria to relocate them," she said.
Big Bucks
But wherever the boatyard ends up, the region is expected to benefit economically from the upgrade.
The redevelopment is expected to attract mega-yachts from around the world, and mega-millionaires ready to spend big bucks in the region. So far, said Roberts, about half a dozen boats, 150 feet or bigger, have reserved spots for January.
Yacht owners usually spend at least 10 percent of the boat's purchase price in routine maintenance, Engel had pointed out, and that can trickle down to many small businesses. Roberts agreed, recalling the old days.
"When we used to have the mega-yachts, they'd have a crew of 17 or 18, they'd need rental cars, entertainment venues, restaurants," he said. "They'd order 15 rental cars for one day for the crew."
Those are the soft impacts, said Roberts. The hard impacts can mean lucrative deals for local businesses.
"An upholstery shop might do all the couches inside," he said. "I've seen $5,000 to $7,000 for flowers ordered. The boats will need to load fuel, and they won't be pulling up and asking for $50 worth, but $15,000 worth. They need audiovisual companies to provide flat-screen TVs, remote-control blinds, elaborate home theater systems. It's not uncommon to have two different companies working on one boat. The list of subcontractors goes on and on."
And, said Roberts, "We try to keep the business local."
The redevelopment team for the boatyard includes Willock Construction in El Cajon (demolition); Crown Fence of San Diego; R.E. Straite Engineering, Inc. of National City (piers); and MW Construction, Inc. of Escondido. The travel lift will be built by Marine Travelift & Engineering from Sturgeon Bay, Wis.
"We always thought that it was a great idea," said Roberts. "We could be a catalyst to spur investment. When we're finished, we will have $20 million yachts coming here. We think it's a good fit. We had to convince a lot of people about that. But we're all on the same team.
"I think that the port realized that, as important as the South Bay plan is, it really did matter, that this mega-yacht capacity brings a tremendous amount to the table, and means a lot to the city and county," said Roberts.
Coniglio agreed.
"I think there is a market for what they're doing on the bay," she said. "There aren't a lot of boatyards equipped to handle vessels of that size.
"It's a win-win sort of thing, maybe a win-win-win," she said, "when the region gets the benefit of the mega-yacht repair, and it will have a lot of direct and secondary economic benefits.