Stem Cell Funds Go to Local Institutes
Tuesday, April 11, 2006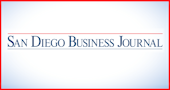 The California Institute for Regenerative Medicine dispersed its first grants , $12.1 million , for stem cell research this week despite lawsuits that are fighting the distribution of $3 billion in funding approved by voters in 2004 as part of Proposition 71.
Of 16 institutions to receive the initial grants, four are in San Diego: the Burnham Institute, UC San Diego, the Salk Institute and the Scripps Research Institute. The organizations will use the money to train scientists on stem cell research.
UCSD received $1.2 million from the bond issue announced April 10, while Salk received $481,000. Burnham received $445,500, and Scripps was allocated $347,000.
The grants have been made possible through bond anticipation notes purchased by investors that include a group of six philanthropic entities, according to the California Institute for Regenerative Medicine.
The institute had approved some of the grants last year, but funds could not be allocated because of pending lawsuits.
The suits were filed in 2005 by the People's Advocate and the National Tax Limitation Foundation and are being heard in Alameda County Superior Court. That lawsuit is being handled legally and paid for by an anti-abortion group, the Life Legal Defense Foundation.
A second suit was filed by the California Family Bioethics Council, which is affiliated with Focus on the Family, a ministry started by Dr. James C. Dobson.
, Katie Weeks