Kearny Mesa Gets Top Billing in R & D;/Industrial Sub-Market
Monday, April 3, 2006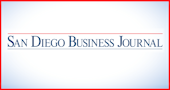 CB Richard Ellis' San Diego office brings glad tidings to Kearny Mesa, billing it as "San Diego's largest and most fundamentally secure R & D;/industrial sub-market," and predicting that it will continue to shine with tenants, investors and developers alike.
"Even though Kearny Mesa's vacancy rates were the lowest of San Diego's major industrial sub-markets leading into 2005, vacancy rates continued to fall and values soared to record prices," according to CBRE's year-end industrial report for 2005. "Strong corporate user demand, a lack of large, high-quality available spaces, and rising rental rates have made Kearny Mesa San Diego's most logical marketplace for high-end redevelopment."
A few pearls:
- Kearny Mesa's central location, freeway access, lack of congestion, a strong and diverse labor pool, and retail mix contribute to its popularity.
- The sub-market's diversity makes it less dependent on specific technology sectors, and a more stable marketplace for investors.
- The overall vacancy rate for Kearny Mesa's approximately 18.6 million-square-foot base is "a mere" 3.2 percent.
The corporate headquarters/research-and-development product segment has a shortage of space , especially high-quality space and spaces of more than 20,000 square feet, with a vacancy rate of just 2.6 percent.
Kearny Mesa's other product types have slightly higher vacancy levels, but still should be considered tight. These conditions have continued to result in appreciating rental rates, particularly in the corporate headquarters segment.
- With about 456,000 square feet of overall net absorption and corresponding gross absorption of about 1.4 million square feet, the corporate HQ and multi-tenant R & D; segments "once again lead the way with more than 415,000 square feet of net absorption," the report noted, adding, "These figures are remarkable, considering how little available space the market has had, which is why Kearny Mesa is so appropriate for redevelopment of high-end corporate headquarters and office product."
- The bulk of Kearny Mesa's absorption came in the form of leasing activity, with the most notable deal being the 233,000-square-foot built-to-suit in San Diego Spectrum for Northrop Grumman.
- During 2005, about 14 percent of the marketplace's gross absorption came in the form of building sales to users. The average price soared to about $189 a square foot, compared with $130 a square foot, which had been the average price of user purchases for the previous three years.
- The average price per square foot for industrial investment transactions increased substantially to a record level of $197 a square foot; while investment transaction volume was at a near record level again of about $141 million in eight deals.
While investors are "clearly very comfortable" with the marketplace, and also anticipating rental growth, "it is difficult to project capitalization rates lower than today's typical levels, especially in light of increasing interest rates," said the report.
- With current land values exceeding $30 a square foot, the economic feasibility of building speculative industrial product, or even high-end corporate headquarters space, is becoming difficult to justify. Office development is now the best use of vacant business parkland and on sites with redevelopment potential.
- - -
Office Space: Demand is expected to outpace new supply in the San Diego office market this year, as employers continue their expansion efforts.
That's the word from Marcus & Millichap, which recently released its 2006 national office market report.
Some tidbits:
- Led by strong leasing activity in Downtown San Diego, net absorption in the metro area is forecast to total 2.1 million square feet in 2006.
- Development activity is expected to reach a five-year high in 2006, but will continue to fall short of demand; while construction levels are projected to decline in the coming years due to increased construction costs.
This will continue to benefit owners across the metro area, and even those in the pricey La Jolla/UTC sub-market are expected to post strong appreciation in the next year. Tightening vacancy in this area will allow owners to increase asking rents more than 5 percent in 2006 to a market-high $35 per square foot.
- On the other end of the rent spectrum, similar rent growth is forecast in the East County sub-market, as some service businesses expand to meet the needs of an increasing number of residents in the area. Asking rents in the sub-market are forecast to improve 6.3 percent to an average of $20.30 per square foot.
- Strong fundamentals will keep investors interested in San Diego office properties despite relatively low returns. Local buyers continue to dominate the investment scene and are still competing with one another for deals. This is especially true in the Uptown/Hillcrest sub-market, where private buyers are paying an average of $446 per square foot for single-tenant properties, an increase of more than 40 percent from the past year.
- The Downtown sub-market continues to be a popular location with institutional investors, highlighted by the sale of the NBC Building and SBC Plaza. The office properties, which total more than 730,000 square feet, sold for a combined $265 million, or $362 per square foot.
- Areas expected to remain popular with investors include the Interstate 15 corridor and North County, where significant improvement in occupancy and rents will push average gross revenue growth in these areas to more than 7 percent.
- - -
Onward And Upward: Construction is complete for the 6,200-square-foot renovation of the Downtown YMCA at 500 W. Broadway.
San Diego-based Tucker Sadler Architects was responsible for architectural and interior design services for the project.
- - -
Give Them Liberty: Telisimo International Corp., specializing in outsourced customer service and tech support, has moved its San Diego headquarters to the office district of Liberty Station, the $850 million mixed-use redevelopment of the former Naval Training Center in Point Loma.
The company made the move to be closer to its operations in Baja, Mexico, and Lindbergh Field, according to Linda Hobbs, Telisimo's president and chief executive officer.
Another new neighbor there is Cubic Defense Applications, which has relocated more than 50 employees from a division at its Sports Arena and Kearny Mesa offices. The new digs will give them 19,000 square feet of space in the new two-story Class A building at 2280 Historic Decatur Road.
Among four locally based defense contractors to relocate to Liberty Station, Cubic joins Novonics Corp., one of the original tenants in the new office district, and Triwest Healthcare, which moved in last summer. Gnostech plans an April move.
- - -
Big Deals: Grubb & Ellis/BRE Commercial reports that Master Development Corp. has bought two buildings at Opus Crossing, an eight-building industrial park at the intersection of Airway Road and Britannia Boulevard in Otay Mesa, for $15 million.
The Newport Beach-based buyer is a developer and contractor of industrial parks, and the seller, Southern California-based Opus West Corp., is a full-service real estate company.
Louay Alsadek, Darren Mullins and Erik Parker of Grubb & Ellis/BRE Commercial represented Master Development on the sale, and have been retained to handle the marketing of the project. Rob Hixson, Shane Harmon, Allen Evans and Richard Kwasny of CB Richard Ellis represented Opus West.
Coldwell Banker Commercial-Almar Real Estate Group in Carlsbad will be responsible for selling 22 industrial buildings, totaling 150,000 square feet, within the second phase of the Burke Sycamore Business Center in Vista.
The master-planned business park, developed by Santa Ana-based Burke Development, is spread over 50 aces in the south Vista industrial area.
Western National Realty Advisors' Fund I has acquired an interest in Silver Oak Apartments, a 193-unit apartment community in Poway.
Western National, which says it's "actively seeking apartment acquisition and development opportunities in Southern California," is a $50 million apartment fund that was formed in 2005.
- - -
Kudos: H.G. Fenton Co. has earned top national honors for industry leadership and resident satisfaction at its 11 San Diego County apartment communities, which total 2,800 homes.
Fenton received the National Portfolio Award for achieving a top five score among all companies surveyed in the category of 5,000 units or fewer; and won the National Property Award in the category of 100 units or fewer for Bella Del Mar, a 96-unit community west of Interstate 5 in Del Mar.
Send residential and commercial real estate news to pbroderick@sdbj.com or via fax at (858) 571-3628.