Doctors Could Leave S.D. Due To Low Pay
Monday, September 26, 2005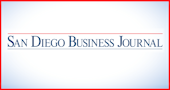 A recent national study on doctors' salaries released by the Medical Management Association shows dollars are on the rise for most physicians, but the San Diego County medical community says that's not the case here.
Officials at county medical organizations that represent hospitals and doctors are concerned that a combination of factors, including under-competitive growth in pay and low Medicare reimbursements could result in an exodus of doctors from San Diego County.
"We are desperately concerned about San Diego's physician supply," said Tom Gehring, the executive director of the San Diego County Medical Society.
San Diego has a shortage of specialists, including obstetricians and urologists, according to a 2002 survey conducted by the society with 1,235 respondents, about half of whom were member physicians.
A 2003 survey by the society revealed that 29 percent of the 1,053 San Diego County physicians who responded will leave practice, by retiring, changing professions or relocating, within the next five years. Of the 29 percent, 9 percent said they would relocate.
The recent Medical Management Association survey, released late last month by the trade organization representing nearly 20,000 doctors nationwide, showed primary care physicians' salaries increased 3.13 percent in 2004. It also showed specialist pay grew slower, at 0.18 percent, than primary care doctors' salaries for the first time in years.
The survey carries data from more than 41,600 U.S. physicians.
Less Pay Locally
The San Diego County Medical Society conducted the last known survey of local doctors to ask about salary by specialty in 2001. It showed doctors here were behind the national average, when compared with data from several surveys by Physiciansearch.com, in at least seven specialties, including primary care physicians and obstetricians.
Pay for anesthesiologists and family practice physicians was furthest under the national average at 14.7 percent and 13.5 percent, respectively.
The county society will conduct another salary survey among its 2,100 member doctors within the next two months. Gehring said he already knows some data has changed. In associating with local doctors, he believes anesthesiologist pay in San Diego has increased, for example.
Unfair Reimbursement
Gehring and Steven Escoboza, the chief executive officer of the Healthcare Association of San Diego and Imperial Counties, agree that perhaps the largest reason for San Diego's general salary lag is a disproportionate formula by which the state gets reimbursed by the federal government for treating Medicare patients.
In the Medicare formula, San Diego is grouped with other, much smaller, counties, thereby making the rate at which doctors are reimbursed for caring for Medicare patients about 7.5 percent too low, Gehring said.
Medi-Cal, California's version of Medicare, pays physicians about two-thirds of Medicare rates, according to the California Healthcare Foundation, a nonprofit based in Sacramento. This is less than the national average, but more than some other large states, such as New York, according to the foundation.
"When we look at reimbursement rates for hospitals, we're seeing cuts in Medicare, too," Escoboza said. "With the high penetration of managed care, the tendency is to underpay."
Escoboza said with health care costs rising rapidly, it's natural for the federal government to want to control spending, "but there are some doctors who won't serve Medicare patients."
He said some emergency rooms and doctors offices are already closing in other parts of California, particularly rural areas, because of Medicare underpayment. He didn't know of any such closings in San Diego County.
The Modesto Bee reported this month that patients in some Central Valley counties, such as Merced and Stanislaus, are having difficulty finding specialists who will accept Medicare insurance.
In San Diego County, 70 percent of physicians surveyed in the County Medical Society's 2002 survey said they would see Medicare patients, but 22 percent said they'd likely opt out within three years.
'Sun Tax'
San Diego County's geography has a Catch-22 for doctors and patients alike.
Gehring said payers, or the health care organizations such as insurance companies that pay doctors, offer lower payments to doctors in San Diego because the city is "locked in."
"You can't go south or west, so Southern California is kind of a closed market," he said, adding that HMOs, or managed care plans that pay doctors based on the number of patients, not the number of services they provide, have a near-monopoly here.
HMOs became popular in the county in the early 1990s, and Gehring said, "Doctors and patients came to rely on them."
Gehring said despite the downfalls, doctors often take less money to live in San Diego. "They call it the sun tax," he said.
But even in sunny San Diego, 71 percent of doctors' groups reported difficulty in recruiting new physicians, according to the County Medical Society's 2002 study.
Gehring said, "For one reason or another, people will take less to work in this town."