Legislature Plans Hearings on Eminent Domain
Thursday, September 8, 2005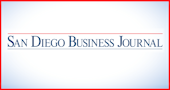 State Sen. Christine Kehoe, D-San Diego, the chairwoman of the local government committee, plans to hold a series of hearings this fall on the controversial issue of eminent domain.
The hearings are prompted by the recent U.S. Supreme Court ruling that allowed Connecticut officials to seize private homes for commercial development.
"When the U.S. Supreme Court made that decision, American homeowners rightfully became nervous," Kehoe said. "But this is a complicated issue, and finding the right solution one that protects neighborhoods and homeowners will take time.
"This issue is not as simple as it seems," she added. "It is a set of complex laws where no doubt there have been abuses that we need to remedy, but there has also been redevelopment for the public good that has transformed entire neighborhoods that otherwise would not have taken place.
"Horton Plaza, San Diego's East Village, and City Heights Urban Village are good examples of what has worked," she said. "California's state laws require that there be both physical and economic blight before the possible use of eminent domain even to be considered. It involves a lengthy public hearing process."
The California Legislature must be cautious about changing private property rights, she said.
"If we alter the state constitution, as some suggest, there will be serious unintended consequences," said Kehoe.
She recently introduced a measure that would have placed a two-year moratorium on governments taking private homes under eminent domain, but it didn't have the support needed to pass the Legislature.
"Clearly this issue warrants more discussion with policy-makers and residents," said Kehoe. "I look forward to hearings this fall where we can fully talk about eminent domain. We will not abandon our efforts to protect the interests of our homeowners."
Pat Broderick