Molina Enters S.D. Health Care Market
Monday, September 5, 2005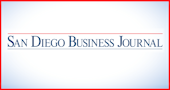 Molina Healthcare of California, which maintained virtually no presence in San Diego until this summer, now manages care for the second largest group of Medi-Cal and Healthy Families members in the county.
In recent months, Long Beach-based Molina, which tailors its business to minorities and low-income families, has entered the San Diego market in a big way by acquiring 83,000 members , its largest single gain of customers yet in California. Simultaneously, the county's largest private employer, San Diego-based nonprofit Sharp HealthCare, exited the business of being a health plan for low-income populations and sold 71,000 members to Molina for $25 million. Molina also acquired 12,000 members from Signal Hill-based Universal Care, Inc. for $6.2 million.
Sharp President and Chief Operating Officer Mike Murphy said Sharp had been losing money in being a Medi-Cal health plan for at least a few years, though he declined to say how much. The company entered the Medi-Cal health plan arena in 1996. Many physicians at Sharp's seven hospitals and three medical groups still service Medi-Cal patients.
"That is our primary business , providing health care," Murphy said. "In this case, we came to the conclusion that we did not need to be a health plan to be in the Medi-Cal business."
Sharp spokesman John Cihomsky said it's "less costly" for Molina to handle the low-income members because Molina specializes in that sector. While all organizations the government employs to administer its health care services receive the same amount of reimbursement, officials at both companies agree Molina's concentration on being a government-contracted health plan has allowed it to do so more economically.
Payments to such managed care, or HMO, providers from the federal government are lowest per enrollee in California than any other state, according to the Henry J. Kaiser Family Foundation, a nonprofit, national health care information organization. Murphy said the low payments contributed to the difficulty of making the sector profitable.
Broader Services
While Molina arranges the delivery of health care services for low-income residents who qualify for government programs such as Medi-Cal and Healthy Families, Sharp and Universal provide services to both commercial and government markets.
About 45 percent of the more than 6.4 million Medi-Cal beneficiaries have a managed care plan, as opposed to a more inclusive fee-for-service plan.
Molina, which is traded on the New York Stock Exchange, estimates that it will see an additional $90 million to $95 million in revenue from the purchase of the 83,000 members. The firm was named No. 2 in terms of revenue and growth in California on a "Hispanic Business 500" list published by Hispanic Magazine in 2004.
Tom Gehring, the chief executive of the San Diego County Medical Society, said it's too early to tell how Molina's presence in the county will shake up the government health plan market here.
"The jury is still out," said Gehring, whose organization's members include 2,100 physicians in the county. "No one knows how this is going to work out."
Molina is one of 10 managed care health plans used by Medi-Cal to administer health benefits to recipients in San Diego County, according to the California Department of Managed Care, which was one of three government bodies required to approve the sale of Sharp's customers.
According to the department, Sharp is required by state law to invest $500,000 of the proceeds into health care charities or projects. This is because a nonprofit, Sharp, made a sale with a for-profit, Molina.
Meeting Minorities' Needs
About a quarter of Molina's 339,000 California customers are now in San Diego. The company's business model is tailored to meet a diverse population.
Molina offers its Web site in several languages, including Russian, Hmong, Chinese, Vietnamese and Spanish. Molina's TeleSalud service offers Spanish-speaking customers the ability to consult directly with a nurse for 24-hour medical advice, not a translator.
The firm's plans for the San Diego market are such a focus at the company that it opened a 10-employee office in May at Interstate 15 and Clairemont Mesa Boulevard.
It started targeting minorities and low-income customers about two months ago in the San Diego area through TV and radio advertisements, as well as billboards.
Chief Executive Officer JoAnn Zarza-Garrido said the advertising efforts will be strongest in the first six months while the firm establishes name recognition. Zarza-Garrido said Sharp wanted to "relieve themselves" from the Medi-Cal population.
Shifting Focus
Murphy said the elimination of its Medi-Cal health plan is not a first step in phasing out the rest of Sharp's health insurance offerings.

He said: "We plan to enhance the commercial side of the business," adding that the company will "continue to provide good service and advertise to businesses."
Besides California, Molina offers programs in Indiana, Michigan, New Mexico, Utah and Washington. The company began in 1980 as a firm that operated clinics in low-income and minority neighborhoods. An emergency room physician, C. David Molina, started the clinics after he noticed a large number of minority and low-income patients turning to the emergency room for primary care.