A Whirlwind Military Tour Gives Pause to Salute
Monday, October 31, 2005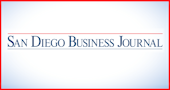 First of all, I want to make it clear that I am not a proponent of war. I am a proponent of peace.
But the war we are fighting in Iraq is not against the country of Iraq. It is a war against insurgents and terrorists, and I have the utmost respect and admiration for our military. The men and women who are fighting in Iraq today are keeping our enemy at bay and those who have lost their lives doing so are heroes.
They deserve and need our support, and that is why I was very honored to be selected for the Joint Civilian Orientation Conference in mid-October , a weeklong tour of U.S. military bases and operations.

As a participant in Class 70 , the 70th such tour , I was extremely impressed with the professionalism and dedication of our military branches. The JCOC, as it's called, was established by the Department of Defense in 1948 to educate and expose selected groups of civilian leaders in various occupations and industries from all over the country to our U.S. Armed Forces. Class 70 comprised 45 very diverse individuals in an intensive tour of military bases and operations in Washington, D.C., Germany, the United Kingdom and Italy.
We convened in Washington, D.C., and spent half the day at the Pentagon. During our trip, we had various briefings with top military personnel, including the new chairman of the Joint Chiefs of Staff, Marine Corps General Peter Pace.
Pace is a soft-spoken, methodical and very professional individual. His charisma and presence reminded me of some of the Fortune 500 chief executive officers with whom I've had contact.
Our trip to visit military branches took us to the Marine Corps base in Quantico, Va.; to Stuttgart and Ramstein in Germany; and to England and Naples, Italy. Along the way we dined and had one-on-one discussions with officers and enlisted personnel in each of the military branches, including Special Forces , Army Rangers and Navy SEALs. We experienced a tactical landing onboard a C-130 military plane when we flew into Granfenwohr Army Airfield. We observed a demonstration by the 1st Armored Division that included tanks, Bradley Fighting Vehicles and an AH-64 Apache Helicopter. We rode in Bradley Fighting Vehicles and fired all types of weapons. The technology of the weapons and equipment is absolutely superb.
During our third day, we visited the Landstuhl Regional Medical Center in Ramstein, where the severely wounded from Iraq and Afghanistan are taken for initial treatment to stabilize them before being transported to the United States. The average stay of the wounded there is four days, and families that come to them are encouraged to stay at one of two Fisher Houses near the medical center at little or no cost. We were told that the military's medical technology is so good that if an individual on the battlefield lives at least one hour, there is nearly a 100 percent chance that they will survive.
On our fourth day in Europe, we were with the Air Force. We saw a demonstration of simulated air attacks and an in-air refueling. We inspected jet fighter planes and talked with pilots. We visited the Joint Analysis Center (JAC) at RAF Moleswurth, England. JAC is at the airfield that hosted the 303 Bombardment Group (H) "Hell's Angels" from 1942 to 1945 during World War II.
On the last day of our tour we embarked on board the USS Mt. Whitney from Naples and spent the day at sea. We had lunch with E-3 and E-4 enlisted Navy personnel and had an in-depth discussion about their experiences in the military. They told me that after traveling and being based in different countries throughout the world, they are happy and lucky to be able to live in America.
At no time did I ever feel that we, as civilians and guests of the Department of Defense, were hampered in our ability to talk frankly with any personnel. The officers didn't follow us around. We were free to ask any questions we liked.
On our return trip to the United States, we stopped in Ireland to refuel, and as we disembarked from our plane we met approximately 300 Army military personnel on their way to Iraq. We shook hands with all of them and had the opportunity to say, "Be careful and thank you for your contribution to freedom."
The expressions on their faces were priceless and the feedback we received was tremendous.
Some facts and conclusions I arrived at after my trip:
- As participants, we paid for our personal expenses, meals, lodging and incidentals. (Only the airfare was provided by the U.S. Department of Defense.)
- We as Americans need to separate the politics of the war from the opinion we have of our military personnel. We need to give our total support to our troops, as they are doing their duty in the global war on terrorism.
- My consensus after talking to officers and enlisted military personnel at all levels is that morale is good, they are proud to serve their country and they greatly appreciate any support they receive from the American people.
- The war on terrorism is going to be long. We are at war in Iraq, but we are not at war with that country.
- The cooperation and collaboration of all of our military branches working together was outstanding in every way.
- From discussions with officers and enlisted personnel in all branches, including the Special Forces, I learned that there is a growing groundswell of support from the Iraqi people for America and our military troops.
The entire conference was very rewarding, a truly once in a lifetime experience.

Armon Mills is the publisher and president of the San Diego Business Journal.