Campus Life in Off-Campus Condo
Monday, October 24, 2005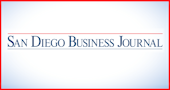 Time was that college kids were thrilled to get care packages from home. Nowadays, the care packages might come with two bedrooms, two baths and a garage , a parental investment that can generate more dividends than mom's homemade cookies.
"More and more parents are deciding to get a condo instead of throwing money away on rent, and that way they can make an investment, then rent it or sell it down the line," said Tim Sullivan, the president of Sullivan Group Real Estate Advisors in San Diego.
"Anyone with college-aged kids will tell you the price of higher education can be pricey," he said. "But there's a growing trend of parents investing some of that money in real estate instead of wasting it on dorm rent. It especially makes sense if you have multiple college-aged kids or students attending school in traditionally less-expensive areas."
George Cosh, a Coldwell Banker Realtor and district representative of the North San Diego County Association of Realtors in San Marcos and Vista, said he spotted the so-called condo-kid trend in 2002. That's when the first condos started being developed along Twin Oaks Valley Road near Cal State San Marcos.
"Back in 2002, you could buy in the upper $200,000s to mid-$300,000s," he recalled. "There's been a lot of development taking place over the last three years. You're starting to see those properties flip, as the kids exit at Cal State."
The flipping price: low to mid-$400,000s, according to Cosh.
"There is a fairly strong buyer demographic for that area," he said. "San Marcos has one of the highest appreciation rates for the county as a whole. Cal State has a lot to do with that. When Cal State has located in other areas, those areas have benefited by appreciation and consistent real state value. It brings in an entirely different buyer demographic the community wouldn't otherwise have."
Though prices there are rising, he said, "It hasn't seemed to have stopped interest in making those purchases for students. It's a large trend. A very large trend."
Phoenix Rising
This is exactly what two San Diego couples did for their college-age children, who are attending Arizona State University in the greater Phoenix area. Jan Rieger, the president of McLane Rieger Communications, and her husband, Scott, director of corporate communications for Hollis-Eden Pharmaceuticals in San Diego, are in the final stages of such a purchase.
They are buying their daughter a $289,000, 1,200-square-foot, three-bedroom, two-bath condo, with attached garage, in Tempe, just 2.5 miles from the campus. The condo also sports a large garage, fitness center and pool and is being refurbished.
Now a freshman at Arizona State, their daughter, Grace, will be moving in next year for the remainder of her stay there.
"Tempe is a nice area," said Rieger. "We didn't buy this to spoil her. If she had been in another market, we wouldn't even have thought of it. We wanted to invest in Phoenix and not be throwing away rental money.

"The Phoenix market is growing like San Diego was a few years ago," she said. "It's one of the hottest markets in the country. If she went to school in Nashville, we wouldn't have bought her a condo, because the appreciation is not going up as much as in Phoenix."
But there are no guarantees.
"Obviously, there is some risk involved," she added. "There are still a lot of condos being built in the Phoenix area, and that means three years from now, when we go to sell it, there will be a whole lot more choices. The tax laws might be changing soon, with Congress considering changing the law on how much interest you can deduct. But we're not necessarily stuck with it for three years. We could sell it."
Their daughter's dorm costs $500 a month, not including food, said Rieger.
"I don't think we'll actually spend less on housing costs over the three-year period for her than we would if we were renting," said Rieger. "Our hope is to make a healthy profit when we sell the condo after three years, or, if the price has lowered, to make money renting it out to students in the future."
Grace plans to get at least two roommates and will charge them rent, supplementing part of the mortgage payment.
Rieger didn't leap into this deal without doing her homework first.
"I had been through some real estate investment training," said Rieger, who took Grace along for a three-day seminar in Las Vegas during her senior year in high school.
Teresa Warren, principal of TW2 Marketing, and her husband, Tom, the chief photographer at KFMB Channel 8 in San Diego, bought their son, Andy, now a sophomore at Arizona State, a $230,000, 1,900-square-foot, four-bedroom, two-bath house on a corner with a big lot.
"We knew that when he was a freshman, we wanted to buy a house," she said. "The market was booming, and it was a good investment."
The Warrens spent $375 on Andy's dorm room during his freshman year, plus $1,500 for a food card, which is required if you live in the dorm.
"The food was terrible, and they all hated it," she said. "All they had was a microwave in the dorm. They couldn't cook, so they had to go out and spend money on food."
This year, sophomore housing is $450 with no card required. But, said Warren, the units are converted military housing with few amenities.
"The houses are dumps, with minimal furniture, small, and yucky," she said.

Like Rieger, Warren is looking at the big picture.
"I don't look at the house in terms of how much we're saving, as much as how much we'll be making," she said. "The house has already appreciated upward of $30,000 in just three months. We never would have made this investment if it weren't for Andy going to school in Arizona."
Warren is balancing her role as a mom with that of a landlord.
"I wanted to make sure I didn't have a negative cash flow on the house, but I wanted to be fair to the kids," she said.
Warren charges them $375 a month each, which covers "my extra three months, when nobody is living there."
"I break even. Andy writes a check for $375 every month. I pay his tuition, his car insurance, his cell phone bill, anything that comes up. I pay everything but food," she added.
Meanwhile, the Warrens' younger son, Kyle, 15, sees "what a cool deal his brother got."
"He might go into pre-law, but if he goes to UCLA, no way. The property rates are too expensive," she said.
Generous Parents
James Bonggat, a sales agent for Centex Downtown, said that he's noticed a steady trend of parents buying condos for their college-age children.
"About 10 percent of the purchases are of that nature," he said. "I'm jealous. My parents didn't get one for me."
One Centex project is Element, a 65-condo community in the East Village of Downtown, with prices starting in the mid-$200,000s, scheduled for completion in February.
One of Centex's clients recently bought a condo at Element for their son, a student at San Diego State University, said Bonggat.
"I've seen a fair share of generous parents," he said. "It will cost a little more than housing on campus, but long-term appreciation can make up for it. San Diego's market has shown in the past what it can do in terms of appreciation, and a lot of people are taking the opportunity to purchase and invest."
Lani Drew-Furrows, senior loan specialist for the John Bianchi Team at Countrywide Financial in University City, said it's important for parent benefactors to understand the nuances of buying their children property.
The basic buyer classifications are owner-occupied, non-owner occupied and second home , all of which carry with them different interest rates and points.
"The owner-occupied is the most favorable, then second home, and then non-owner occupied," she said. "With a primary home, the assumption is that you take care of your own property, and there is less risk for the bank. More risk is associated with higher interest."
But, it all depends.
"There might be some justification if there are children who are going to live there while going to college," said Drew-Furrows. "But if the kids are paying them rent, now it's an investment property, not a second home."
The economic realities of living in San Diego are causing some well-meaning parents to help their children get a piece of the action before it's too late, she said.
"Some people have the money to buy a condo in town," she said. "Because prices are going so high, the kids will never have a piece, so they buy something as an investment property, rent it out, with the idea to deed it over to the kids. I think it's great. Sad but great, if they have the ability.
"When I first got into this business, condos were $100,000, and that was not as out of reach for people," she said. "Now, condos are $300,000, $400,000 and $500,000, and people are starting to realize that if they don't get something for their kids, they'll never be able to own."
Tony Alfaro, the principal of Chula Vista Adult School, did just that, buying condos for both of his children.
In 2002, Alfaro bought a condo off Friars Road for his son, Alexis, then in his junior year at the University of San Diego. Alfaro paid $240,000 for the 1,100-square-foot, two-bed, two-bath unit, and sold it for $350,000, after Alexis' graduation, Alfaro then bought one for his daughter, Andrea, now a junior at UC Berkeley.
"Hers is a lot smaller," Alfaro said of the 700-square-foot condo. "The Berkeley area is very, very expensive. I ended up buying a $475,000 piece of junk, an older building near the stadium, but almost on the campus. She doesn't need a car or a bike, she can walk back and forth."
In addition to buying the condos, he's invested big bucks in refurbishing them. Alfaro is not a handyman himself, but he knows whom to call.
"My belief is, you have to upgrade with wood floors if you want to sell it later on," he said. "You always have to paint the place, and upgrade here and there. You can pay to the university or an apartment complex, or invest for yourself. My daughter wants to move back to San Diego, and she will have a nest egg. Otherwise, your kids have trouble getting into the market. This gives them a sense of responsibility."
Ilan Awerbuch, vice president and partner of UniTrust Mortgage & Realty in Sorrento Valley, observed that the kiddie condo concept has been going on for quite some time, but that "more people are playing that card."
"Rents are high," he said, "and with the potential for appreciation, it's driving people to say, 'If I'm going to spend $1,200 to $1,500 on rent, I might as well buy something.' Even if sales have slowed down, and even though the rate of appreciation is slowing, in the long term, I think real estate in Southern California is still a very solid thing."
While he agreed that parents must be aware of the intricacies involved in buying property for their children, "each situation is different, and there are a lot of guidelines and rules and programs."
"We're not trying to be the judge and jury. We're just trying to meet the appropriate guidelines," Awerbuch said.
There are many variables to consider, he said.
"Some kids at 19 or 20 have decent credit scores, a car loan in their names, and that makes it easy," he said. "Or maybe they are co-signers, and the parents are trying to build up their children's credit. Some programs will allow us to use parents as non-occupant co-borrower for students, and some won't. The bottom line is that the better the credit scores and down payment, it makes the loan easier to do. We need to find out what we have to work with."
It is not an exact science, nor is it one-size-fits-all, he said. While most people want to pay as little a down payment as possible, said Awerbuch, there are some who want to put 25 percent down.
"They recognize that, financially, it's a better place to put their money than other investments, or just leaving it in the bank," he said. "It's driven by a strong and prosperous real estate market."
While there may be rumblings of change ahead on the tax front, "for now, there are definite benefits," said Awerbuch.