Associations Differ on Endorsement Policies
Monday, October 3, 2005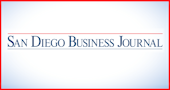 Chambers of commerce play a risky game when they decide to favor one political candidate over another , especially if their endorsement goes south on Election Day.
But late last month, the San Diego Regional Chamber of Commerce decided to take that risk and announced its endorsement of San Diego mayoral candidate Jerry Sanders , an action so rare that no one seems to recall exactly when it last happened.
"It precedes Pete Wilson," said Mitch Mitchell, the chamber's vice president of public policy and communications, of the man who had served as San Diego mayor from 1971 to 1983. "It was a different city then; redevelopment successes hadn't occurred, the population was smaller, San Diego was still considered a Navy town, we didn't have the vibrant life sciences industry, and no Fortune 500 companies."
Sanders, a former San Diego police chief, won the support of all but one member of the endorsement panel, who abstained, and whose identity was not disclosed. San Diego City Councilwoman Donna Frye, his opponent in the Nov. 8 race, didn't make the cut, but "did an admirable enough job during the interview process," said Mitchell.
The chamber made the rare endorsement under a policy that permits such action if an election is likely to have a "critical impact" on the community. A chamber panel initially interviewed six candidates, the others being Pat Shea, Myke Shelby, Steve Francis and Richard Rider.
Gary Powers, the president and chief executive officer of the San Diego North Chamber of Commerce, a recent consolidation of the Rancho Bernardo and Diamond Gateway chambers, said it all comes down to what's good for the business community.
The Diamond Gateway didn't endorse candidates, said Powers, but the Rancho Bernardo group has in the past, including endorsements of then-San Diego City Councilwoman Barbara Warden, who made an unsuccessful run in the 2000 mayoral race, and also endorsed Gov. Arnold Schwarzenegger in 2003.
Powers said his board is in the process of scheduling lunch meetings with each candidate and should be making a decision on a possible endorsement Oct. 20.
"It's our philosophy that we only will endorse if it helps the environment of the community," he said of the 940-member group. "It doesn't make sense if it doesn't gain us anything or if it damages the chamber."
There are always risks in anointing one candidate over another, he said.
"No question, you will offend some of your members," said Powers. "Somebody's not going to like the decision, and you can lose membership over it. But it's not our philosophy that this should outweigh making a prudent decision.
"I'm looking forward to getting this finally resolved for the city, and for a strong mayor to come into force to take the city forward," he said. "It's been extremely difficult working with the city without leadership."
Benjamin Nicholls, the executive director of Discover Pacific Beach, a business improvement district comprised of 1,200 businesses, said his association doesn't endorse candidates.
"We don't get involved in political campaigns beyond informing our members in ways they can get involved," he said. "We are more of a business organization that provides services for members, rather than an activist group. But we will hold a candidates debate at the Catamaran Resort October 27. We will work with whoever is elected and have a good relationship with whoever is elected."
John Walsh, the president and founder of the Golden Triangle Chamber of Commerce, said his group doesn't make endorsements either.
"For one thing, neither candidate has approached our organization to talk with us," he said. "Our involvement should be to bring the candidates to a meeting and expose them to the people in the community."
For now, said Walsh, he is content to let the San Diego Regional Chamber of Commerce take the lead.
"The board's decision to endorse came down to who did they think would be the best at leading the city during this entirely challenging and frustrating time," said Mitchell. "Leadership is about negotiating and forging compromises. Based on Jerry's track record as police chief, he was not always on the side of management or labor. He had to compromise. With Donna's track record, she has been unafraid to speak out and ask questions, but has she been successful in convincing her colleagues that she is right on certain issues? There is a clear difference."
Frye, in a Sept. 29 interview, responded, "I have shown time and time again my ability to bring everybody together and to the table."
She said she's not worried about perceptions of her as less pro-business than Sanders.
"Voters are more savvy and sophisticated than that," said Frye. "In the rarified air of the 'business as usual' people, it might become an issue, but for the real public, it's not an issue."
She added, "I have great support among the business community, particularly the small businesses."
Sanders, in an interview following the endorsement, said that San Diego's business community has been "the victim of some pretty bad leadership in the city."
"It's a dysfunctional feeling by business leaders about what the city does. It's critical that we start viewing businesses and neighborhoods as partners, and working with businesses to make it easier for them to get expansions and create jobs, let existing businesses thrive by removing the red tape," he said. "Nobody wants to make decisions. In fact, they are penalized for making decisions. But we're going to have to make decisions."