City Officials Confirm Mission Bay Hotel Sale
Monday, November 14, 2005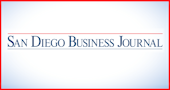 The sale of one of the city's major waterfront hotels , the 357-room Hilton San Diego Resort on Mission Bay , is apparently nearing completion.
The city of San Diego's Real Estate Assets Department confirmed that the deal is in escrow.
According to sources, Hilton Hotels Corp. of Beverly Hills is the seller and Bethesda, Md.-based LaSalle Hotel Properties, a real estate investment trust, is the buyer.
Officials of LaSalle declined to comment, and representatives of Hilton Hotels Corp. did not return phone calls seeking comment.
The hotel, which stands on Mission Bay Drive on a 17.7-acre tract owned by the city, was built in 1962.
Jack Farris, the acting real estate director for the city, said he could not give details of the transaction before it closes. But according to a city manager's report, Hilton completed a $25 million renovation on the property in 1995. The city was to receive annual rent of no less than $1.5 million based on varying percentages of revenue from room rentals, food and beverage sales, gift shop sales, car and boat rentals and other items.
Waterfront Property Scarce For Hotels
With little room left to build large-scale waterfront hotels in San Diego, buying or investing in those that go on the block "is a good bet," said Bob Rauch, director of San Diego State University's Center for Hospitality and Tourism Research and co-owner of Homewood Suites by Hilton San Diego/Del Mar.
"They're viewed as keepers or as an opportunity to flip, if a buyer is looking for a return on equity in the near term," Rauch said.
Alan Reay, the president of the Costa Mesa brokerage firm of Atlas Hotel Group, said he couldn't speculate on Hilton's reason for wanting to sell the San Diego Hilton Resort. But lately, he said that there has been a trend among real estate asset companies and hotel corporations to sell assets in order to pay off debt.
"They're improving their balance sheets," Reay said. "At the same time, opportunity funds are taking advantage of sales, taking their profits, paying capital gains taxes and reinvesting in other business ventures."
Starwood Hotels & Resorts Worldwide Inc., which placed several of its assets on the block in August, including the posh 450-room Westin Horton Plaza Hotel in Downtown San Diego, stated that the reason was to "fine-tune its balance sheet."
Meanwhile, Starwood is finalizing a management agreement for the historic 237-room U.S. Grant Hotel, which is undergoing renovation construction in Downtown, to be a part of its Luxury Collection. The hotel was acquired by the Sycuan Band of the Kumeyaay Nation in December 2003.
What Goes Up
"There are highs and lows in the hotel market and this happens to be a high point. It's all a function of lending, so if there are any signs of a recession and interest rates continue to go up, lenders will start to pull back and that will be the beginning of a slowdown and the frenzy will end," Reay said.
Analysts have pinpointed San Diego as the hottest hotel market in the country because of the increase in daily room rates and the amount of revenue hotels rake in from visitors.
A report for the first seven months of the year by Smith Travel Research showed that the average room rate for hotels within the county stood at $122.93, up 8.3 percent from the same year-ago period. The revenue hotels generated averaged $113.46, for an increase of 9.5 percent.
According to Reay, there were 16 hotels that sold in San Diego with a total of 1,566 rooms, generating an aggregate $229.3 million in the first half of this year versus 13 properties with a total of 1,325 rooms that sold for a total of $64.6 million during the first half of 2004.

He also said that the county's lodging industry led the state in price appreciation.
Since the beginning of the year, five significant San Diego hotels have been sold: the 350-room Hilton Mission Valley; the 282-room Hilton San Diego Gaslamp Quarter; the 224-room Courtyard by Marriott on Broadway in Downtown; the 118-room Staybridge Suites on Innovation Drive in Carmel Mountain Ranch; and the 316-room Holiday Inn Mission Bay SeaWorld in Point Loma.
Sales were pending on two other significant waterfront properties , the 206-room Shelter Pointe Hotel, which is on Shelter Island Drive and is controlled by the San Diego Unified Port District, as well as the 421-room Hyatt Regency Islandia Hotel on Mission Bay.
Aside from the Westin Horton Plaza, at least one other high-profile property is on the block: the 261-room W San Diego in Downtown's Marina District.