Officials Eye Sun To Clear Health Records Cloud
Monday, November 7, 2005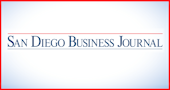 Regional medical officials say access to health care could greatly improve if the medical community commits $1.2 million to install a central electronic health record system.
Such a system connecting medical facilities countywide could relieve hospitals of millions of dollars lost every year to unpaid bills , namely by uninsured or underinsured patients getting primary care in the emergency room, say officials from the San Diego County Medical Society Foundation and the Hospital Association of San Diego and Imperial Counties.
The foundation has donated $100,000 to the effort and wants commitments from hospitals by mid-December so the organization can pursue a contract with Santa Clara-based tech giant Sun Microsystems, Inc.
To showcase its growing e-health initiative, Sun plans to pay for a large portion of the cost of San Diego's electronic record system, which would be called SDMine, or San Diego Medical Information Exchange.

Sun said it could also qualify for a $2 million federal grant for the project, which will cost a total of $3 million and could be installed within three years.

In 2004, hospitals across the county reported losing $147.8 million to unpaid medical bills, according to California's Office of Statewide Planning and Development. Individually, hospitals could save $800,000 per year, depending on their size, by implementing an electronic record system, said Steve Carson, chief medical officer for the Medical Society Foundation.
Carson said the countywide e-health system would streamline duplicated efforts among medical facilities, meaning lower costs for health care providers and patients.

"You would only have to fill out that clipboard of personal information once," he said.
Getting Patients To Clinics
The new system would aim to re-route tens of thousands of uninsured or underinsured patients to clinics, said Steve Escoboza, chief executive officer of the Hospital Association.
But leadership at the Council of Community Clinics , a nonprofit network of 70-plus clinics serving San Diego and Imperial Counties , says the clinics are already pressed for staff and funds.
Even if it means seeing a surge of additional patients, Community Clinics CEO Vicky Penland is in favor of SDMine.
"We want to cut down on inappropriate use of the emergency room," Penland said. "We would rather see people have a medical home."
She said even those who have insurance don't bother to sign up for a primary care physician until it's too late.
"They'll wait until they're sick and then go to the E.R.," she said. "This (electronic health record) system would not only improve coordination from the E.R. to the clinic, but from the clinic to the hospitals as well."
Since 1995, county residents have rated access to care their No. 1 concern in the health survey conducted every three years by the Community Health Improvement Partners, a nonprofit outreach group affiliated with the hospital association.
By law, anyone who arrives in an emergency room must be served , including undocumented immigrants , but the new system would allow emergency room doctors and administrative staff to more easily and quickly transfer medical records to the "safety net" clinics to which they refer patients for follow-up care.

"They have funding to take care of those people that hospitals do not," Carson said.
Pilot Program Possible
Carson said a possible pilot program of an e-health system could start in January at Scripps-Mercy Hospital, during which medical staff will track the number of emergency room patients who make follow-up appointments with clinics.
SDMine could give doctors a fast, secure means of accessing medical information, the groups say.
SDMine files would include a patient's past diagnoses, allergies, medications prescribed and those that were actually filled, lab test results and digital images of X-rays, said Carson.
The design of the system is known to the health information technology industry as a Regional Health Information Organization.

Carson said Scripps-Mercy Hospital alone sees 1,500 uninsured patients each month in its emergency room, "Most of which are for things that could be better cared for in a primary care physician's office."
San Diego County has one of the highest uninsured rates in the country. About 27 percent of the county's population under age 65 is uninsured, according to the Council of Community Clinics, which relies mostly on grants for operation.
With no county-run hospital system, clinics here bear a large burden, and officials say it's likely to grow.
Carson said some money within the $1.2 million could be given to safety net clinics. "It's too big of a problem for even the community clinics to handle," Carson said. "That's the million-dollar question. There's just no answer."
Gauging Hospital Interest
The $1.2 million would be spread among hospitals, doctor's offices, pharmacies and health plans.
Escoboza, of the Hospital Association, which represents 35 hospitals, said hospitals may be willing to share the cost of SDMine, but there are still questions surrounding ongoing expenses. He said it could cost more per hospital if few participants join.
With Sun Microsystems' help, Carson estimated that SDMine upkeep would require less than $1 million per year, including a $250,000 annual maintenance fee shared among the hospitals. But, the estimate assumes all 30-plus hospitals participate.
To plug into the system, doctors would pay $5-$10 a month, Carson said.

Carson is a part-time pediatrician who has served as a consultant and physician for more than 25 years. For 13 years, he led the teaching program for pediatrics at Scripps-Mercy Hospital for UC San Diego's School of Medicine.

SDMine would not require hospitals or doctor's offices to change anything about their computer systems, said Wayne Owens, vice president of health care integration at Sun Microsystems.
Nationwide, obstacles to implementing electronic health record systems have included high cost and a hodgepodge of vendors , instead of just one.
Owens said the system is secure, and that privacy will be protected because SDMine will be an interoperable system , the type recommended by the federal Department of Health and Human Services. Information in an interoperable system is not stored in a repository, but rather pulled from several networks as needed.
Bill Spooner, chief information officer at Sharp HealthCare, one of San Diego's largest health care systems encompassing seven hospitals and three medical groups, said it's "too early to say" if Sharp will commit to the project. He said the hospital system would not have to make significant changes to its information technology to be able to connect.
Spooner and other top executives at Sharp are participating in regular meetings with the foundation and the Hospital Association concerning the matter.
"There's lots of work that has to happen between now and then," Spooner said of the fast approaching deadline for hospitals to commit to the Sun project. "We really don't know how much it would cost us."
The county Medical Society Foundation said ideally, the network could connect the area's 33 hospitals, 7,000 physicians, more than 70 clinics, nearly 400 pharmacies as well as public health information systems, health plans, radiology facilities and nursing homes.
"The banking industry did this 20-plus years ago," Carson said. "There's no reason you shouldn't be able to go anywhere in the world and get quality health care."