Fitch Downgrades San Diego Bonds
Friday, May 27, 2005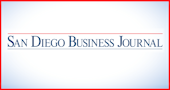 San Diego just missed getting a junk bond rating with news that Fitch Ratings has downgraded the city on several fronts because of the city's continued delay in issuing audits for 2003 and 2004.
Other factors that were weighed by Fitch in the rating: Mayor Dick Murphy's planned resignation July 15, the special election to replace him on July 26, and several ongoing investigations into possible criminal activity related to its pension system, which carries a $1.4 billion debt, as well as concerns over irregular disclosure, and conflicts of interest as "obstacles in drafting and adopting a sound budget for fiscal 2006."
Also taken into consideration in the downgrades, announced May 27, was talk of possible bankruptcy by City Attorney Michael Aguirre. However, Fitch acknowledged that it was "strongly opposed" by the mayor, City Council and city manager.
But in a prepared statement issued May 27, Aguirre said he doesn't believe bankruptcy is the solution because, "it's too broad an action to take." Instead, he said he supports placing the pension system in a receivership, because that is where the fiscal problems are isolated and where they should be addressed.
A quick course on the Fitch rating system: Junk bonds are anything rated BB+ or below, while so-called investment-grade bonds are rated from the highest, AAA, to the lowest BBB-.
"In retaining investment grade ratings on all city debt, Fitch recognizes the strength of the city's economy and its diverse revenue stream that benefits from the economic activity," Fitch wrote in its report.
Fitch noted some encouraging signs, including tentative concessions by some of the city's labor unions, such as salary freezes and increased contributions to the retirement system, but added, "For the city to achieve financial balance over the forecast period, service reductions and additional personnel savings are needed."
As for the overdue audits, Fitch wrote that "given the city's very strong reserve levels and financial operations through fiscal 2002 and the city's robust economy, Fitch expects the audited results for fiscal 2003 to be at least satisfactory."
The downgrades include $22 million in outstanding general obligation bonds from A to BBB+; and $250 million in leased-back debt from A- to BBB-.
For the San Diego Public Facilities Financing Authority, one of the city's bond issuing vehicles:
$1.1 billion in sewer revenue bonds from A to BBB+; and $287 million in subordinate water revenue bonds from A- to BBB.
San Diego Facilities and Equipment Leasing Corp.:
$287 million in certificates of undivided interest, series 1998, from A to BBB+.
A further refinement of this includes:
Certificate of participation refunding bonds, series 2003, from A- to BBB-; San Diego Metropolitan Transit Development Board, lease revenue bonds (San Diego Old Town Light Transit Extension Refunding), series 2003, from A- to BBB-; Convention Center Expansion Authority, lease revenue bonds, series 1998A, from A- to BBB-; San Diego Public Facilities Authority, lease revenue bonds (fire and life safety facilities project), series 2002B, from A- to BBB-; sewer revenue bonds from A to BBB+; subordinate water revenue bonds from A- to BBB; and, for Facilities and Equipment Leasing Corp., certificates of undivided interest (water revenue), series 1998, from A to BBB.
All ratings remain on "rating watch negative" by Fitch.
"This is well below what they were rated before," said Amy S. Doppelt, an analyst in Fitch's San Francisco office. "It's well below what the city's economic base would support. We are concerned about the lack of political will and fiscal discipline in the city."
Mayor Dick Murphy, in a prepared statement May 27, referred to the downgrade as a "tough-love reminder that the city of San Diego must adopt a fiscally disciplined budget for fiscal year 2006, complete its financial audits as soon as possible, and stop the irresponsible talk of bankruptcy."
"The mayor, council and city staff are all working diligently to achieve those objectives," Murphy said.
City Councilman Jim Madaffer, in a prepared statement that day, said: "I consider bankruptcy statements to be irresponsible at best and Fitch Ratings' downgrading is proving that correct. However, it is very encouraging that, according to Fitch Ratings, the city has the potential to return to not just average credit rating, but an above-average credit rating. They believe that the city has the ability to change direction and achieve solid financial stability."
Aguirre said: "The downgrade shows that the mayor and City Council are continuing to mismanage the city's finances. Their blind defense of hundreds of millions of dollars of illegal pension benefits is destroying the long-term credit rating of the city. We must set aside this massive illegal debt, and the mayor should start by revoking the hundreds of thousands of dollars of illegal benefits he stands to receive."