S.D. Universities Give Biotech Pros Chance to Grow
Monday, May 23, 2005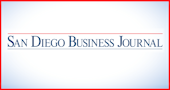 Local and out-of-state biotechnology professionals are looking at certificate and degree programs offered by UC San Diego, San Diego State University and Cal State San Marcos to advance their careers.
UCSD Extension offers 11 certificate programs for biotech professionals, while SDSU has three certificate programs and Cal State San Marcos started its first certificate program for biotech workers, or those who want to be, in January.
UCSD's programs are in bioinformatics, biotechnology manufacturing, clinical trial administration, design and management, drug discovery and development, medicinal chemistry, quality assurance and control, and regulatory affairs.
"The most popular programs are biotechnology manufacturing and regulatory affairs," said Essy Levy, program coordinator for UCSD Extension Bioscience.
"It has to do with the history of biotechnology," Levy said about the regulatory affairs program.
As the industry matured and companies' focus shifted from trying to discover drugs to testing experimental drugs in people in recent years, the demand for people with know-how in Food and Drug Administration rules and regulations became more important.
Nowadays, UCSD draws between 18 and 30 students a class, Levy said. The online classes have drawn biotech workers from other parts of the country as well, she said.
Specialized Certificate
UCSD offers a specialized certificate composed of four courses and a 12-course certificate, which gives a broader overview.
Courses run between $400 and $500 each.

Often, the companies encourage employees to get extra education and are willing to pay for it, said Levy, who teaches an introductory course in molecular biology.
Biotechnology manufacturing, which teaches students skills in what it takes to produce a drug according to FDA regulations, is another popular program, she added.
"We have a good manufacturing course offered year-around," Levy noted.
Teaching New Techniques
SDSU's three certificate programs are in the fields of biotechnology, regulatory affairs and biomedical quality systems.
The biotechnology program introduces science graduates and technicians already working in the biotech industry to new techniques used in molecular biological research laboratories, according to SDSU.
The regulatory affairs certificate program teaches basic knowledge of the laws and regulations that govern the biotech industry.
The biomedical quality systems program provides a background in quality systems principles and practices to develop biotechnology products.
All classes are taken online, said Dale Sevier, director for the biomedical quality systems program, which is graduating its first class of four students this week.
The program started in the fall of 2004. Students need to take four classes, or 12 units, to earn the certificate. The total cost is $5,700, he said.
"All students are working professionals (with science degrees)," Sevier said.
None of them works or lives in San Diego.
They log onto their computers from Northern California, Colorado, New Jersey and Virginia to retrieve weekly assignments, listen to lectures, participate in discussions, and post answers, questions and comments on the discussion board, Sevier said.
"They are the type of people who know they need more training to move up the (company) ladder," Sevier said. Their goal: Make the vertical move from manager to director.
In 2006, SDSU plans to introduce a master's program in biomedical quality systems, which Sevier expects will draw students from the certificate programs as well.
SDSU already offers a master's degree in regulatory affairs.
New On The Scene
Cal State San Marcos started its first certificate program in the biotech field this year.
The program is a biotechnology laboratory technician certificate and teaches biotechnology workers, or those wanting to join them, basic research skills.

Al Kern, interim director for biotechnology programs at Cal State San Marcos, said the two-year certificate program, which costs $3,500, started with 13 students this year. They drive to the campus after work or on Saturdays to attend classes.
Their goal: "Join a biotech around town," Kern said. "(Some) are in the process of trying to decide what they want to do."
The program includes one chemist who wants to learn more about biology, one student who is a medical transcriptionist, someone who transcribes medical reports, and knows the medical terminology, but never spent any time in a lab, Kern added.
Because students have such diverse backgrounds, Cal State San Marcos plans to offer a "science boot camp" course to equalize their knowledge in biology and chemistry.
Students need to take five courses (one semester is 15 weeks long) to earn the certificate.
Kern said students in the first class just took their final exams last week. "We have a good indication that they are coming back in the fall."