Gerald Yakatan Looks at Life After Avanir
Monday, May 23, 2005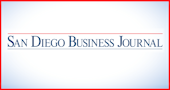 Following his recent resignation after seven years of holding the top post at Avanir Pharmaceuticals, Gerald Yakatan said he's ready for another biotechnology venture.
"I am certainly not planning on retiring," said Yakatan, 62. "I think I have a lot more energy to use and desire to learn some new things."
On May 16, Avanir, which sells an over-the-counter cream to treat cold sores, said Yakatan resigned as president, chief executive and director effective immediately.
That day, the firm also announced a wider-than-expected loss in the second quarter.
Yakatan agreed to advise Avanir for one year on its new drug application for Neurodex, a drug to treat uncontrollable laughter or crying in patients with neurological disorders.
"I am just available as a consultant when they need me," Yakatan said.
In the first week of June, after he returns from vacation, Yakatan will explore his next career move. His thoughts: Lead another company in its efforts to discover and develop a drug here or elsewhere.
He's also thinking about joining a venture capital group, which he said would fit well with his mentoring skills.
San Diego has its share of biotechnology entrepreneurs and former CEOs who became venture financiers.
Dr. Ivor Royston, who co-founded San Diego's pioneering biotech firm Hybritech Inc. and later Idec Pharmaceuticals Corp., started the local venture group Forward Ventures. He later hired Stuart Collinson, the former CEO and president of Aurora Biosciences Corp., which was acquired by Vertex Pharmaceuticals Inc.
Timothy Wollaeger, who was the chief financial officer at Hybritech in 1983, joined Sanderling Ventures' San Diego office as managing director in 2002.
In 2003, Wollaeger was joined by Paul Grayson, former chairman and CEO of San Diego-based biotech firm Senomyx Inc.
On The Move?
Yakatan, however, said he's not tied to San Diego.

"My first choice would be to stay here," he said. "But I could go to another city or another country if I found the thing that really got me excited," he said.
During his time at Avanir, Yakatan had his share of excitement , some unexpected.
Yakatan's appointment as CEO of Avanir in March 1998 came after the ouster of the firm's founder, Dr. David Katz.
The firm was then called Lidak Pharmaceuticals.
A bitter court battle followed between Avanir and Katz. Avanir also faced hurdles with the Food and Drug Administration in trying to get its first product approved. Docosanol, a cold sore cream, was finally approved in 2000.
Yakatan managed to bring Neurodex into the final stage of clinical trials and expects to file a new drug application next month.
If it goes as planned, the drug could be approved by the end of the year.
On Its Own
Yakatan said Avanir is prepared to launch the drug on its own, but hopes to land a marketing partner by then.
Some critics, however, have expressed reservations about Neurodex, saying that the symptoms it is designed to treat should be treated with other means.
Yakatan defended Neurodex as fulfilling a critical patient need. It would be the first drug to treat the condition known as pseudobulbar affect, or PBA, he said.
Yakatan said he originally planned to stay on as CEO until the end of the year. But he said his early resignation gives board members an opportunity to find someone else to run the firm sooner.
"I think as the company is evolving certainly through our board's view into something different than what I think (it should become); there is a different kind of leadership needed," Yakatan said.
He added that his early resignation is unrelated to the wider-than-expected loss in the second quarter , $14.1 million, or 14 cents a share, compared with $6.7 million, or 9 cents a share, during the same quarter a year ago.
"It has nothing to do with the earnings or anything else going on with the company, Neurodex, the (new drug application) or data," Yakatan said.
Avanir said it will seek a replacement candidate with significant pharmaceutical operations experience and expects to identify a new CEO in the very near future.
Chairman Charles Mathews will assist with day-to-day operational matters until a new CEO is found, Avanir said on May 16.
According to published reports, Yakatan retains a base salary of $449,566 for one year. Yakatan said he also gets health benefits and an additional $88,000 that was part of a bonus earned last year.