Attorneys Confront Online Ethics During National Conference
Monday, May 23, 2005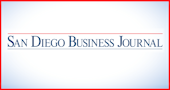 Everyone knows stealing is wrong, cheating on your taxes is wrong, and telling whoppers is wrong. Right? But what about all those murky areas that many law professionals have to deal with daily?
Heather L. Rosing, a shareholder in the San Diego firm of Klinedinst PC, and the firm's chief ethics and compliance officer, recently returned from speaking about ethics in the legal profession at the American Bar Association's National Legal Malpractice Conference in Boston. On June 2, she is scheduled to participate in "Lost in Cyberspace: Ethical Issues for the Online Lawyer," sponsored by the county bar's legal ethics committee, which she co-chairs.
A director of the San Diego County Bar Association who frequently lectures and teaches classes on ethics, Rosing concedes that staying on top of the profession's many rules and regulations on the subject can be difficult.
"There are so many rules out there, laws and opinions and secondary sources and case law," she said. "I try to boil it all down to manageable topics, such as conflicts of interest, which is a big issue for lawyers."
Now, with attorneys increasingly using the Internet to do business, ethics have taken on a new twist. How responsible must a lawyer be in making sure that a client's confidentiality is protected online?
"You need to have certain security systems on a computer to make sure that nobody can hack in and get the information," said Rosing.
Another potential land mine involves attorneys who solicit online, inviting potential clients to submit claims directly to the Web site.
"What does that mean?" asked Rosing. "Are you creating an attorney-client relationship? Maybe. Maybe you're exposing yourself to liability? Should you be soliciting that kind of information through a Web site? What is your security? Conflicts of interest?"
What happens if both sides of a dispute file their claim on a particular lawyer's site?
"You might end up losing both," she said.
Traditionally, lawyers have been strictly regulated in such areas as advertising and solicitation.
"They are not allowed to be ambulance chasers," she said. "They can't show up at a hospital and start soliciting for business."
Now a body of law is starting to develop on how lawyers should do business on the Web, said Rosing.
"We have opinions, but do we have a rule?" she asked. "We are governed by the rules of professional conduct, which is one of the main sets of rules governing lawyer ethics. There is some case law out there. Do disclaimers work? It's largely unchartered territory, absolutely."
Rosing, referring to a recent report of the state bar, said that 51 percent of the total complaints in 2004 involved performance and duties to clients , for instance, returning phone calls, failing to provide diligent representation and failing to provide client files, while 10 percent dealt with handling of funds. In 2004, the bar's ethics hot line, she said, reported that 19.2 percent of its calls , the top category , involved fees and costs for legal services, while an additional 15.8 percent were about conflicts of interest, and 9.2 percent about advertising and solicitation.
The consequences of an attorney breaking the rules , even unknowingly , can be harsh, from malpractice suits to state bar discipline, she said.
"Most lawyers are well-intentioned, not stealing their clients' money, or doing bad or unethical things," said Rosing. "But ethical rules can be counterintuitive. You might be a moral attorney who violated the rules, and unaware you did so, because you didn't know about these ethical rules. But it's still a violation of ethical rules. They come to me and they are just astounded there are potential consequences. They thought they were doing the right thing."
Information is key to avoiding any nasty surprises, she said, and some insurance companies are even offering lawyers reduced premiums on malpractice policies if they attend risk management and ethics seminars.
Then, there is the question of image.
"After Enron, lawyers and accountants suffered a big blow to their reputations," said Rosing. "The public wants to know that lawyers are abiding by ethical rules. I think that lawyers are becoming more informed. I think they have to be."
- - -
New Firm: Veteran trial attorneys Edward Chapin and Joseph "Jay" Wheeler have formed Chapin Wheeler LLP, which will focus on the representation of plaintiffs in complex business and individual disputes.
Chapin, most recently a partner at Gordon & Reese in San Diego, served as lead counsel for the chemical manufacturer featured in the movie "Erin Brockovich."
Wheeler was with Latham & Watkins, where he chaired the firm's San Diego litigation department.
Also on board is senior litigation associate Jill Houlahan and paralegal Amy Smith.
Their new digs are at One American Plaza in Downtown San Diego.
- - -
On Board: George R. Gonzalez, a veteran international business law and cross-border litigation expert, has joined San Diego-based Solomon Ward Seidenwurm & Smith LLP as a partner.
A graduate of the UCLA School of Law, he was a partner at Gordon & Rees.
Also joining him from Gordon & Rees is Maria E. Lopez-Gastelum, who will be an associate at Solomon Ward. A graduate of the Universidad de Monterrey, she is a specialist in business and environmental law.
Contact Pat Broderick at pbroderick@sdbj.com or call her at (858) 277-6359, Ext. 3112.