Sutton Place Hotel to Get New Name, New Owner
Monday, May 16, 2005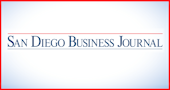 BY SANDI CAIN
Sunstone Hotel Investors Inc.'s first acquisition since going public last year is a big one for the Orange County hotel scene.

San Clemente-based Sunstone plans to buy the 435-room Sutton Place Hotel in Newport Beach from Tarsadia Hotels, also of Newport Beach.

The deal promises to bring on a high-profile name to Orange County: Fairmont Hotels & Resorts.

Sunstone has signed on Toronto-based Fairmont to manage the hotel, which will take its name.
"We're sending a signal to investors that we're trying to improve our portfolio," said Sunstone Chief Executive Bob Alter.
Terms of the deal weren't disclosed.
Sunstone made another diversification move last month. The company said it's buying five hotels and a joint venture stake in a sixth from Marriott International Inc. for $419 million. Sunstone plans to spend $36 million to upgrade the six hotels, which still will be run under contract by Marriott.
The hotels cut Sunstone's reliance on the California market. They're in Orlando, Fla., Baltimore, Atlanta, White Plains, N.Y., Washington, D.C., and Long Beach.

Tarsadia had paid an estimated $35 million to $40 million to Stanley Ho of Hong Kong for the hotel last fall. Ho is best known for owning casinos on Macau Island off the coast of China.
"It made better sense for us as a public company with a long-term hold strategy to own this hotel," Alter said.
Sunstone, a real estate investment trust, owns more than 50 hotels that are run under several names, including Marriott, Hyatt, Sheraton, Holiday Inn and Embassy Suites.
"It's a good move for Sunstone," said Bruce Baltin, senior vice president of the Los Angeles office of PKF Consulting. "It's a good facility in a strong market with good upside potential."
Baltin said Fairmont's entry into the Orange County market changes the area near John Wayne Airport in Santa Ana.
"It ups the bar in the Newport Beach-airport area," he said.
Fairmont Hotels & Resorts operates just one other hotel in Southern California: the Fairmont Miramar in Santa Monica.

The Miramar is a 302-room, four-diamond, three-star hotel on the former estate of city founder John P. Jones.
In California, Fairmont runs hotels in San Francisco and San Jose and a resort in Sonoma County. In all, the company operates 15 hotels and resorts in the United States.
Fairmont agreed to manage the hotel because it's close to Irvine's business hub and John Wayne Airport, plus it has a Newport Beach address and sits on residential-style land, said Tom Storey, Fairmont's senior vice president of development.
He said operating the Sutton Place was an opportunity to enter a market where developing new hotels is difficult because of a lack of open land and city restrictions on building.
"We think it has a strong business base that represents a potential target customer," Storey said.
He also said Sutton Place's traditionally strong business from social events can be bolstered.
Alter said Sunstone chose Fairmont from among a handful of potential operators for the hotel. Its new name will be Fairmont Newport Beach.
Upgrades Coming
The sale is expected to close this month. Sunstone then plans to spend $22 million to renovate hotel rooms and public areas. Work is expected to be finished early next year. For now, no big changes to the hotel's meeting space are expected.
Alter said Sunstone has finished making model rooms and construction can begin as soon as the city permits are secured and the sale is done.

Another Orange County hotel set to go through a big renovation is the 500-room Coast Anaheim Hotel. The 30-year-old 13-story hotel near Disneyland and the Anaheim Convention Center is slated for $47 million in upgrades.

It also is set to get a name change. The hotel will be called the Sheraton Anaheim Resort Hotel.

Sunstone raised $416 million in its October public offering , Orange County's biggest last year.
The company reported revenue on a pro forma basis of $123.4 million for the fourth quarter, up nearly 9 percent from a year earlier.
Sunstone sold two Arizona hotels for $26 million to raise funds.
Sandi Cain writes for the Orange County Business Journal.