San Diego People
Monday, May 16, 2005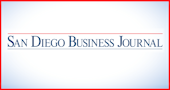 Executive Spotlight: Ulises Gomez
Ulises Gomez has joined Sunrise Management as controller. He will be responsible for directing accounts payable, payroll and financial reporting for more than 125 business entities. In addition, Gomez will be responsible for budgeting, cash flow, forecasting, cash and capital management and coordinating tax returns. Gomez has been in the property management industry since 2001 and has more than eight years of accounting experience. Before joining Sunrise Management, Gomez was controller for Growth Property Management and previously held positions as staff accountant for the Greater San Diego Chamber of Commerce.
Banking and Finance
Neil Rubin has joined CBIZ Nation Smith Hermes Diamond's litigation support department. Rubin is a certified public accountant and has more than 12 years' experience as a certified internal auditor. He recently received the certified fraud examiner credential.
Construction and Design
Jean Zagrodnik, principal of Zagrodnik & Thomas Architects, has been elected to the board of directors for the San Diego chapter of the American Institute of Architects. Zagrodnik will serve for one year and will be responsible for developing continuing education programs for the local membership. NTDStichler Architecture has announced that the certification committee of the American College of Healthcare architects has certified Wayne Hunter, AIA, as a specialist in health care architecture. Hunter has been with NTDStichler Architecture since 1986 and has been part of many of the company's major health care design projects. Jeffrey Olson Field and Bahram Mobasheri have been elevated to the position of design studio directors. Both will lead one of three local NTDStichler education design studios. Field brings more than 20 years of experience in design and management of educational, medical and commercial projects. Mobasheri has more than 25 years of experience as principal designer, senior project manager and construction administrator.
Government and Nonprofit
U.S. Sen. Barbara Boxer of California announced that she has selected Caridad Sanchez as her district director for San Diego and Imperial counties. Sanchez will oversee the day-to-day operations of the San Diego office and will serve as a liaison for Boxer. Sanchez previously worked as a senior community representative in the office of U.S. Rep. Susan Davis in San Diego.
High-Tech and Manufacturing
Streamload has appointed David Dudas the vice president of engineering. Dudas will oversee engineering development and corporate growth, as well as infrastructure and new product development. Dudas has more than 14 years of experience as an enterprising technology executive and most recently served as vice president of engineering at SIPphone, Inc.
Health Care and Biotech
Acadia Pharmaceuticals Inc. announced the appointments of Brian Lundstrom to senior vice president of business development; Daniel P. Van Kammen to vice president of clinical development; and Douglas W. Bonhaus to vice president of biosciences. Lundstrom was previously vice president of business development at Genzyme Corp. Kammen was previously head of CNS, clinical discovery and human pharmacology at Aventis. Bonhaus was previously department head at Roche and has more than 13 years' experience in the biopharmaceutical industry.
Media and Marketing
Television station KUSI has hired Ted Pallas as an account executive and Douglas Friedman as director of creative services. Pallas most recently served as regional sales manager for Spinitar and has served in sales management positions with MCSi and JOS Projection Systems. Friedman will be responsible for the station's advertising, promotion and publicity. Friedman has held creative and management positions at the network and local station levels. Allison & Partners announced that Christine Fox has been promoted to senior account executive in its San Diego office. Fox joined the company more than a year ago as an account executive. Before joining Allison & Partners, she served as an account executive at Berkman Communications. Red Lizard Creative announced the addition of Mollie Kellogg as art director and Megan Richards as public relations manager. Combined, Kellogg and Richards boast more than 30 years' experience in the marketing and communications field.
Miscellaneous
Akonix Systems, Inc. has appointed Bill Harmer as the UK and EMEA managing director. Harmer will be responsible for leading the company's EMEA business development and strategic partner initiatives, while continuing to expand Akonix's brand recognition and channel sales program in the region. Harmer previously spent 17 years with the IT services company ICL. Vision Event Productions has announced the hiring of Adam Feilmeier as event registration manager, Eden Bonnici as office coordinator and Alexandra Squires as event manager.
Real Estate
Grubb & Ellis/BRE Commercial announced that Terry Broderick has joined the company as multifamily specialist. Broderick will work alongside multifamily experts Diane Miramontes and Ray Adams, focusing on the Central and East San Diego markets. Broderick comes from ECP Commercial, where he focused on developing and implementing a 1031 exchange platform. Re/Max Associates' Mission Valley office has hired Evonne Montero as branch manager and Scott Northcutt and Farzon Malekshahi as real estate agents. Montero will be responsible for managing day-to-day operations, including agent recruitment and retention and overseeing transactions. The co-founder of IpayOne, Marc Gold, has been promoted to executive vice president in charge of real estate and lending operations. Before starting IpayOne, Gold co-founded LoanIsland, a real estate finance company.
Restaurants and Hotels
Catalina Restaurant Group has promoted Lynnette McCullough to chief financial officer. McCullough has 15 years of accounting, finance, treasury, audit and operations experience in multi-state and multi-location retail. She served as Catalina's vice president of corporate finance for the past year and a half. Before joining Catalina, McCullough served as a vice president of corporate finance for Wireless Knowledge Inc. Jim Barone and Michael Galasso, owners and developers of 500 West Hotel, announced the appointment of Terry Buchholz as general manager. Buchholz will be responsible for the development of new reservations, operations, sales and marketing, event, entertainment programs in-house. He previously served as director of food and beverage for the W San Diego, where he oversaw the restaurant.
Awards and Recognition
The U.S. Small Business Administration awarded Kurt Chilcott, the president and chief executive officer of CDC Small Business Finance, with the 7(a) Loan Lender of the Year Award. Judith A. Hissong, the chief operating officer for Solomon Grindle Silverman & Spinella, P.C., has been named chairwoman of the 12-person 2006 Association of Legal Administrators Conference Committee.
, Compiled by Stacey Bengtson