Local Scientists Team Up on Stem Cell Research
Monday, May 16, 2005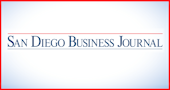 While the fierce debate over where to situate the control room of the leaders of the California Institute for Regenerative Medicine dominated recent headlines, scientific leaders at four major research institutions in La Jolla have planned extensively for the upcoming grant-making process behind the scenes.
On May 6, San Francisco beat out San Diego to be the headquarters for the institute.
In November, California voters approved an initiative that will provide about $300 million in stem cell research grants annually for the next 10 years.
While it took weeks to nail down a headquarters, scientific and administrative leaders at La Jolla's Burnham Institute, Salk Institute, the Scripps Research Institute, and UC San Diego started meeting almost immediately after Proposition 71 was passed in November, said Dr. Evan Snyder, program director for stem cell biology and regeneration at the Burnham Institute.

The "La Jolla stem cell community" has since taken on a life of its own, he said.
"There are now close to 100 scientists (not counting administrators) on the (Torrey Pines) Mesa that have all been meeting," Snyder said.
The Mesa is a scenic coastal strip in La Jolla that's home to world-class research institutions and life science companies. It's a place where scientists from the four institutions can meet literally within minutes, Snyder said.

The dozens of brainstorming sessions have led to ambitious plans, including trying to identify potential sites to lease or build a training facility, which would be shared by scientists from the four institutions, and collaborating on joint projects that may or may not be financed through Proposition 71, Snyder said.
The Salk and Burnham institutes already have scientists dedicated to working on non-approved human embryonic stem cell lines, which must be kept separate from federally financed projects.
Seeking More Room
But neither facility can accommodate growth.
"We are packed," said Fred H. "Rusty" Gage, a professor and co-head of the genetics laboratory at the Salk Institute for Biological Studies. "We have more people that want to do experiments than we have space available."
Salk's stem cell laboratory has 3,706 square feet, a Salk spokeswoman said.

Similarly at the Burnham Institute, the segregated 1,200-square-foot space to do experiments on non-federally funded cell lines is already at maximum capacity for 12 researchers.
"When the grant money comes, it won't be big enough," Snyder said.
He stressed that a lot of the planning is speculative, because scientists won't actually know which projects will be considered for funding until the institute sends out grant applications.
Some scientists are frustrated by the pace that Proposition 71 is proceeding, given that the stem cell institute has already missed its initial target of getting the first grants out this month.
On May 6, the stem cell board approved a three-year, $45 million training grant to fund 200 postdoctoral research and clinical fellowships at the state's universities and other research institutions, said Adam Silber, a spokesman for the California Institute for Regenerative Medicine.
However, the institute's ability to raise funds is facing serious legal challenges.
A lawsuit pending in Alameda County Superior Court questions the legality of the stem cell institute, restricting the state from selling long-term bonds, according to published reports.
To bridge the funding gap, the institute and a special finance committee are exploring a plan for $200 million in short-term financing to cover the initial training grants and provide seed money to equip laboratories and hire personnel, Silber said.

Details of the plan are expected to be announced by early June.

Meanwhile, at the institute, the grant-making activities continue, Silber said.
"Applications to receive grant funding are being developed as we speak," he said. "They will be sent out (to research institutions) within the next few weeks. Once the proposals are received, the grants review advisory subcommittee (made up of scientists and advocates) will review them and send their recommendations to the entire ICOC (Independent Citizens' Oversight Committee) at their August or September meeting."
Scientists could expect to see grant money in early fall, but only if the bridge funding has been raised by then, he said.
Not all scientists will benefit.
Snyder said he expects the competition will be fierce. San Francisco has some excellent scientists. But he says that La Jolla's collaborative scientific spirit and rich talent pool should give San Diego a competitive edge.
"We think of the La Jolla community as being the center of stem cell research in the world," Snyder said. " If we pool all these resources together, there is no region in the world that can out-science us."
Scientists at La Jolla's research institutions have long shared a collaborative spirit, Snyder said. Though they compete for federal grants, they stand united on the stem cell front, he added.
"We decided that there is more value to cooperate than competing," Snyder noted.
"We came to the realization and the feeling that if we are successful, everybody will benefit and everybody will get credit. If we really move the field forward, there will be no lack of kudos and no lack of adequate financial support."
Centers Of Excellence
One of the best ways to achieve that is to create "centers of excellence," which bring together the best scientists from various laboratories to focus on the same problem, and thus, get results faster, he said.
A center of excellence on spinal cord injuries, for instance, may have researchers from one laboratory focusing on understanding growth factors with another lab studying cell behavior.
Salk's Gage agreed that cross-institutional collaborations make sense. But he stressed that Salk researchers will also work independently.
He views the local effort mainly as an administrative effort to optimize resources.
For instance, creating one shared facility is sound, "so you don't have four copies of instrumentation within walking distance."
In terms of the actual grant proposals, Gage rejects the notion of what he called the "compartmentalization of research clusters."
"We will collaborate with people from the north, the outside and internally," he said.
That includes UC San Francisco, which also has a broad program in basic stem cell research, including diabetes, neurological diseases such as Parkinson's disease, heart disease and human embryonic stem cells.
Dr. Arnold Kriegstein, director of developmental biology and stem cell biology at UCSF, said that his university also has been working on human embryonic stem cells, but that effort is taking place miles away.
UCSF leases space at the biomedical company, Geron Corp. in Menlo Park to keep the work separate from federally funded cell lines, he said.
Kriegstein hopes to land Proposition 71 funding to build a 40,000- to 50,000-square-foot facility on the UCSF campus to accommodate the many post-docs and graduate students he says are excited about the prospects of the work.
The facility could be used by all California investigators who want to learn new techniques and perform experiments, he said.
Kriegstein said that scientists at the research universities in the Bay Area , UCSF, UC Berkeley and Stanford , have held "informal meetings."
"But most us are waiting for the actual information on what kinds of grants the CIRM is looking for," Kriegstein said.
He too is frustrated about the pace of Proposition 71, which he finds is moving slower than he originally hoped.
But he said it's not surprising, given its novelty and complexity.
Like researchers in San Diego, Kriegstein is eagerly awaiting the grant proposals and unhappy about the holdup.
"I think the people of California have clearly voted in favor of this proposition," he said, commenting on the legal challenges. "It would be a terrible mistake and tragedy if the funds don't get to researchers."