Bank to Move From Federal Regulator to State Agency
Monday, May 16, 2005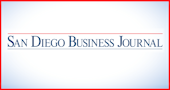 Changing horses in the middle of the stream isn't recommended, but a bank changing regulators in the middle of a quarter can provide some positive results.
That's the reasoning of Steve Wacknitz, the president and chief executive officer of Temecula Valley Bank. His bank has applied to the California Department of Financial Institutions to be its primary regulator. The bank's current regulator is the U.S. Office of the Comptroller of the Currency.
Wacknitz said there's no major difference in regulators, except when it comes to paying bills and the size of the loans a bank can make.
As a state-chartered bank, Temecula Valley could make maximum unsecured loans equivalent to 25 percent of the bank's capital, compared with his current maximum unsecured lending limit of 15 percent of capital, Wacknitz said.
These days, Temecula Valley's lending limit is about $10.5 million, but once it changes regulators, that amount would increase to about $18 million.
"Right now, if we have to do a loan over our limits, then we have to participate it out (join with another bank to make part of the entire loan). By doing that, we lose income and fees," he said.
Wacknitz said another reason for changing regulators is reduced annual assessments by the state. The fees are based on the size of a bank.

"We'll probably see savings of 40 percent compared to what we pay the OCC," he said.
That means a savings of more than $60,000 annually for the fast-growing bank, which declared about $657 million in assets as of the first quarter.
Does the change to state regulators mean less stringent bank exams compared with those done by national examiners?
No, asserted Wacknitz.
"As far as regulatory scrutiny, (the state DFI) will be just as exacting and stringent as the OCC," he said.
Given the benefits enjoyed by state-regulated banks, it's little wonder that most local banks , 20 to be exact , prefer the state charter. The OCC regulates 11 lenders in the county, with the largest being San Diego National Bank, with more than $2 billion in assets.
While banks deciding to set up branches or subsidiary banks outside California sometimes make the switch to a national charter, it's not absolutely necessary. That activity can still occur under a state charter, said Pete Van Hoecke, a DFI spokesman.
Wacknitz said changing the bank's charter is expected to take about two months and should be done by the end of June.
- - -
Record Profits: BofI Holding, Inc., parent firm of Bank of Internet USA, a savings bank with a single office in Carmel Valley, reported record net income of $859,000 for its third quarter ended March 31, compared with $649,000 in net earnings for the same period of 2004.
For the saving bank's nine months, it reported a record net income of $2 million , 45 percent above the amount it reported for the same period of 2004.
BofI Holding completed its initial public offering March 14 using the Dutch auction method of selling shares. The process permits smaller investors to obtain shares and bypasses traditional large brokerages that do most IPOs.
It raised $31.4 million through an issuance of some 3 million shares priced at $11.50 per share.
The company, now traded as BOFI on Nasdaq, used some of the proceeds to pay off a $5 million note and contributed $15 million to the savings bank for capital. The remainder will be used for additional capital as the bank expands its portfolio and for general corporate purposes. BOFI closed at $10.30 on May 10, and ranged between $8.90 and $12.
As of March 31, Bank of Internet USA had $532.9 million in assets, $403.7 million in loans and $323.4 million in deposits. The company's loan portfolio, in home and apartment mortgages, grew by more than two-thirds year-to-year.
Bank of Internet USA reported no nonperforming loans or classified assets as of March 31.
- - -
CDC Honored: Kurt Chilcott, the president and CEO of CDC Small Business Finance, a San Diego certified development corporation that partners with commercial lenders on SBA government guaranteed loans, accepted the 504 Loan Lender of the Year Award from the Small Business Administration at SBA Expo '05, held last month in Washington, D.C.
CDC typically provides 40 percent of the funding for real estate purchases by companies, with private lenders providing 50 percent, and the borrower putting 10 percent down on the purchase.
A longtime leader in the 504 product, CDC participated in 586 such loans last year for $359 million , more than double what the next closest CDC did.
Bank of America, now based in North Carolina but with a heavy presence in San Diego, was recognized at the same event as the nation's 7(a) Lender of the Year. In 2004, BofA made 12,758 in 7(a) loans nationally for a total of $451 million.
- - -
Funding $1 Billion: American Mortgage Network, a San Diego-based wholesale mortgage bank, reported it funded $986 million in mortgage loans in April, down from $1.2 billion in March. The bank noted there were two less working days last month compared with March.
- - -
Big 10: Goal Financial, LLC, a San Diego-based lender of federally guaranteed student loans, said for the 12-month fiscal year ended Sept. 30, it held more than $4 billion in student loans , the 10th largest in the nation.
That figure was up 58 percent from the prior fiscal year when it ranked 12th in the nation, according to the U.S. Department of Education.
The largest originator, holder and consolidator of student loans is the Student Loan Marketing Association, also known as Sallie Mae. The federally chartered and shareholder owned corporation held about $85 billion in student loans as of September.
- - -
Job Creation: According to a recent survey by the American Bankers Association, new college graduates may find job opportunities in the financial services industry due to the increased regulatory environment faced by banks.
The ABA survey found nearly 90 percent of community banks are finding it difficult to hire compliance professionals.
A story in the ABA Journal noted recent graduates can get their feet in the door with broad-based skills that banks develop to meet its needs. If hired, the graduates also find plenty of opportunities for advancement since banks often train and coach employees.
- - -
Small Change: Union Bank's community development finance division celebrates its 10-year anniversary this month. The division has lent some $1.2 billion during the decade. Cabrillo Credit Union marked its 50th year in business last month with a series of promotions. Based in San Diego, it has about $150 million in assets and 20,500 members. U.S. Bank introduced a business-to-business partner credit card helping businesses retain customers through a rewards program. USA Federal Credit Union, based in Scripps Ranch with about $650 million in assets, temporarily relocated its office at Naval Station San Diego to 1727 Sweetwater Road in National City because of construction on base.
Send any finance news to mallen@sdbj.com. Mike Allen can be reached at (858) 277-6359.