Marketing Can Help Businesses Hit the Mark
Monday, March 21, 2005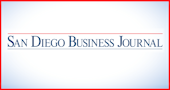 Question: How can a business get the most value from its marketing budget?

Answer:
Marketing is an investment. How much you allocate depends on what you want to accomplish. And, like all investments, the point is to create greater returns. Whether you're a one-man shop or a multimillion-dollar conglomerate, you can improve your business's chance for success with good marketing.
An entire industry of professionals is available to help you with marketing, from advertising agencies to freelance writers and artists, to vendors with in-house designers who are willing to handle your production work. Many businesses have their own marketing department, but they may still need the services of an outsider to help finesse their work.

An advertising agency can be an extension of an in-house marketing department, providing perspective and objectivity for the company brand as well as fresh ideas for how to get the message out. An agency should be able to evaluate your message and market and, without inhibition, help you determine the best way to fire up your sales.
Some agencies offer a full range of services, including such things as creative development, strategic planning and media buying. Others specialize in one area, public relations, for instance, or may even more narrowly define their specialty to public relations for the biotech industry. There are specialties in Web development, trade-show booth production, event planning or TV advertising. Whatever you want, you can hire someone with that specialty.

If you're unsure of what you need, hire an agency, a brand specialist or a marketing consulting firm. They can provide you with all of the services listed above, but more importantly, can direct you to determining what approach will work best for your business.
If you know exactly what you want, whether it's a logo based on an idea you already have, or an ad in a particular publication that reads a certain way, then hire a freelance designer instead of an agency. A freelancer will take your idea and produce it. Typically, a freelancer will charge by the project, not by the hour, so while you're not getting the insight an agency can provide, you're not paying for it either.

Always get an estimate for the work you want and ask what it includes. You may have to pay for additional photography, printing or postage. And find out if you own the finished product. Some say you paid for it, it's yours. Others will say you paid only for the time to create it.
So shop around. You're certain to find a person or an agency that can give you what you need to achieve your goals.
Written by Bev Oster, the president of Oster & Associates, Inc., a full-service San Diego-based advertising and public relations agency specializing in helping companies evolve their brands through a balance of creativity and strategy.