Fraud a New Concern for Online Advertisers
Monday, March 21, 2005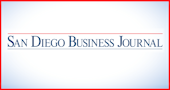 As interactive marketing continually gains a larger presence in the online world, advertisers who look to place sponsored or paid ads on search engines such as Google and Yahoo must be wary of fraudulent acts in pay-per-click advertisements.
Click fraud, as it is commonly known, is the practice of skewing pay-per-click advertising data by generating illegitimate hits in an effort to increase advertisers' costs.
An illegitimate hit is one in which a person clicks on an ad but doesn't look at it.
Andreas Roell, the president of San Diego-based Geary Interactive, an interactive marketing agency, said click fraud can cause fake traffic, which in turn can cost companies significant amounts of money.

"Every time someone clicks on that ad, the advertiser has to pay," Roell said. "Loss in dollars might require an advertiser to pull out of a search campaign early. Most advertisers have set monthly budget and sponsored search works on a per-click basis where a deposited amount is debited every time somebody clicks on a link. It could exhaust all the marketing dollars."
It is hard to specify who is participating in click fraud, but there is some speculation that it is done by competitors, disgruntled employees or automated programs, Roell said.

The cost of a sponsored ad can range from 20 cents to $50-$60 per click, said Robert Fleming, the president of the eMarketing Association, a national association of online marketers.
"Click fraud is just one of the downsides of e-marketing," Fleming said. "It's like if you open a store, you are most likely going to have some shoplifting."
Research has indicated anywhere from 5 percent to 15 percent of the total clicks on a sponsored ad are fraudulent, he said.
"Click fraud needs to be addressed, as it is only going to loom larger as more and more people spend money on search engines," Fleming said.
Roell, who has been involved with interactive marketing for more than five years and whose clients include Sahara Hotel & Casino and the University of Phoenix, said companies can prevent click fraud by simply monitoring the click activity.
"A proactive environment needs to be in place," Roell said. "You need to constantly monitor the search engines to identify any unusual spikes in click activity. It is also very important that this fraudulent activity is only a small problem at this point, yet must be addressed to prevent a spreading."
One way to prevent the problem is to purchase keywords that are more "niche," as most click fraud occurs on the more obvious terms, Roell said.
Keywords are purchased so that when the words are inputted on the Web, the advertiser's sponsored ad appears.
Instead of purchasing the words Las Vegas, Roell will purchase a more specific term such as Las Vegas family package.
"We usually divert campaigns into more of a niche-term environment," Roell said.
Search engines, such as Google and Yahoo, try to mitigate click fraud but have yet to develop a foolproof method.
B.J. Cook, a search engine marketing strategist with Interactivate, a San Diego-based marketing firm specializing in online communications, said that his clients have received refunds from search engines for fraudulent pay-per-click ads.

"It's pretty small amounts , from $1 to $10," Cook said. "Google and Overture have click-fraud technology built into the technology, and they are refunding advertisements based on click fraud."
Monitoring Fraud
Other ways to monitor click fraud is by utilizing a Web analytics tool.
Urchin Software Corp., a San Diego-based provider of Web analytics tools, produces a software program that contains a click-fraud detection component.
"Our click-fraud reporting compares how many clicks we are seeing on our paid side versus what the serach engines are reporting to you," said Brett Crosby, Urchin's vice president of marketing.
Frank Gristina, a research analyst with Avondale Partners, a provider of equity research based in Nashville, Tenn., said that he sees click fraud as more of a concern than a problem.
"Frankly, it may be more hype than reality," Gristina said. "It's the cost of doing business. With any advertising medium, there are inefficiencies."
But Gristina added that for smaller companies, which see search engines as the way to go in regard to advertising, problems could occur.

"If you are a small business marketing online, you probably don't have the (necessary monitoring) measures," Gristina said. "And (if you don't), that advertising budget could get exhausted in a day or in an hour."
Gar May, a San Diego real estate broker, has purchased about 200 keywords from Google, enabling him to appear as a sponsor on many Web pages.
May, who has been advertising with Google for nearly a month, said he is not concerned with click fraud, although he is aware of it.

"It hasn't bankrupted me yet," May said, adding that in a recent 10-day period he paid $1,200 to Google for his sponsored ad.
"Everything is kind of an experiment," he said. "I don't think it is a real serious problem and I don't think it will become a real problem."