Retirement Board Chess Match Has City Hall and Citizens Talking
Friday, March 11, 2005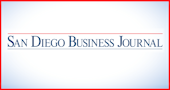 San Diego City Councilwoman Donna Frye on March 10 nominated Diann Shipione to remain on the San Diego City Employees' Retirement System board, whose membership will be changing April 1.
"Ms. Shipione has earned the respect and trust of the public, and I know that she takes seriously and understands her fiduciary responsibilities as a trustee," said Frye in a prepared statement. "Appointing Ms. Shipione will send a strong message to all concerned that our city is serious about solving the pension problems. Ms. Shipione is well-qualified, honest, and has great integrity."
A high-profile whistleblower and vocal critic of the existing board, Shipione recently informed Mayor Dick Murphy and the City Council of her desire to retain her seat. The council is scheduled to consider nominees at its March 14 meeting, including the seven appointed by Murphy. In November, voters approved Proposition H, which amends the city charter to change the makeup of the retirement board to provide for highly qualified members with no interests in the pension system.
Shipione made waves when she advised the mayor and City Council against the November 2002 vote, which approved the underfunding of the $3.2 billion pension system, while increasing workers benefits. She has remained a thorn in the side of the pension board since then, with members at one point voting to ban her from closed-door sessions.
Shipione, a 20-year veteran of the financial services industry, is vice president of investments for UBS Financial Services and previously worked for Merrill Lynch and Dean Witter/Morgan Stanley.
Meanwhile, on March 10, the San Diego County Taxpayers Association agreed to a "90-day" time out on a lawsuit they had filed against the city regarding the pension troubles. The suit citing a conflict of interest on the part of the SDCERS board had sought to reduce pension benefits increased by the City Council in November 2002.
Also a party in the suit is April Boling, a private citizen and former president of the Taxpayers Association, who said "I hope no one is reading too much into this action. It's a 90-day time out."
The plaintiffs in the case agreed to withdraw their suit, she said, at the request of city officials, who wanted more time to concentrate on solving the pension troubles and getting the long-delayed 2003 and 2004 audits of city finances done.
"I would be thrilled that, in the next 90 days, there is a decision to revote and reverse that 2002 vote," said Boling. "But if they don't, we will refile. Nothing has diminished the validity of this suit."
As for the new composition of the retirement board, Boling said, "I think it's a very well-qualified board, and I'm very pleased with the appointments. I think we got what we wanted, people with true experience."
Boling said that while she had no problem with the possibility of Shipione being reappointed, "if you leave Diann on, you should leave Dick Vortmann on."
Vortmann, president of National Steel and Shipbuilding Co., had served on the city's Pension Reform Committee, which Boling had chaired.
"The mayor had two ways to go with the board," she said, "leaving some members or what he chose to do, which is also very valid, go with a clean slate. He decided to go with a clean slate, and I respect that decision."
Rancho Santa Fe attorney Michael Conger, the plaintiffs' attorney in the suit, said they agreed to the 90-day delay to give the city "breathing room."
"The issue is open government, and there are 10 ways to get there," he said, "and one way is completing the audit. This was never about grabbing them by the back of the neck and yelling, 'Whiplash! Whiplash!'"
Conger said that he hopes there will be no need to refile the suit.
"Everybody hopes litigation is not how they should be solving problems," he said, "but rather calm, reasonable people coming up with solutions.
"Maybe I'm na & #271;ve, but I think the city is heading in the right direction," he added. "I think they're learning their lesson, that it's better to have issues out in the open. Business as usual is over, I think. Now, everybody needs to come together to help solve the problems, which are mainly budgetary, and decide how do we pay for what you promised."
Pat Broderick