Firm Closing Big Buy, Locking With Marriott
Monday, June 27, 2005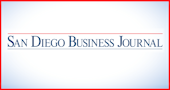 BY PAT MAIO
San Clemente-based Sunstone Hotel Investors Inc. is closing its biggest buy yet, acquiring six hotels for $590 million.
Sunstone is buying the hotels from Hong Kong's CTF Holdings Ltd., ending a row between CTF and Marriott International Inc., which licensed its Renaissance Hotels & Resorts brand to the hotels on the East Coast and in Long Beach.
"These will be some of our best hotels in our portfolio," said Robert Alter, Sunstone's chief executive.

The deal comes with a string attached: a 50-year pact for Marriott to run the hotels for Sunstone, which buys, sells and owns hotels as a real estate investment trust. Sunstone owns several San Diego County hotels, including the Courtyard by Marriott in the Old Town area and the Hilton in Del Mar.
The long-term contract has some company watchers wondering.

"That is a material negative to the acquisition," said Jeffrey M. Randall, an analyst with A.G. Edwards & Sons Inc. in St. Louis.

Randall called the pact "a hindrance to the hotels' future marketability to prospective buyers."
In hotel speak, the hotels are "encumbered," meaning that if Sunstone were to sell any of the six Renaissances within 50 years, then the Marriott brand would stay, barring a contract buyout.
Bad Deal?
Randall and others argue that could dash prospects to sell the hotels at a premium later, turning off Marriott rivals such as Hilton Hotels Corp.

Long-term management deals are bad for hotel buyers 80 percent of the time, according to James J. Eyster, a retired professor with Cornell University's School of Hotel Administration.
"You are stuck with the operator, and you might want to change them," he said. "If I were an owner and negotiator with a chain hotel operator, I'd be looking at probably 10- to 15-year initial term contracts, with three five-year renewals that are based on operator performance provisions. That's the trend now."
"Boy, I'd steer away from 50-year contracts," said Thomas Corcoran, the chief executive of FelCor Lodging Trust Inc., a hotel trust based in Irving, Texas.
Felcor has management contracts that range from "month-to-month" to 10 years, Corcoran said.
Growth Expected
Sunstone's Alter said he believes the value of the hotels outweighs any concern about the Marriott pact.
"With the strength of the Renaissance brand, and Marriott behind them, Renaissance will grow strongly over the next few years," he said. "Our intention is to hold them long-term."
The Renaissances are in four top hotel markets, Washington, D.C., Baltimore, Orlando, Fla., and Atlanta.

The other two are in downtown Long Beach and White Plains, N.Y.
With the buy, Sunstone is set to own 60 hotels. The company spent $650 million buying hotels since going public in October.
The latest buys come on the heels of a sale this month by Sunstone and its backers of 12.2 million shares. A portion of the $250 million stock offering will be used to buy and renovate the Renaissances.
The deal stands to make Sunstone among the biggest real estate investment companies.

Sunstone looks to buy and upgrade upscale hotels. It owns hotels under the Hilton, Holiday Inn, Hyatt, InterContinental and Wyndham names.

Its Hyatt hotels have management pacts with Hyatt Corp. that expire in 2039 and 2040.
Three other hotels that are run under the Marriott name by Marriott's management have contracts that expire between 2014 and 2020.

The rest are run by Interstate Hotels & Resorts Inc., a Sunstone spinoff that holds mostly 20-year management contracts with rights to renew for up to two extra terms of five years each.
The Marriott contracts to run the Renaissance hotels are for an initial 20 years with three 10-year extensions.
"All our hotels have long-term contracts," Alter said. "Some have easier outs than others."
FelCor Lodging's Corcoran said he sees the appeal of the Renaissances.

"These are great hotels," he said. "It could be that Bob got a great deal. That deal was done way below the radar. Bob got in on the negotiations at the right time and right place."
The appeal for Sunstone: The hotels expand the company beyond its base in the West. Before the deal, about 35 of Sunstone's 54 hotels were in the West, with about half of those in California.
Keeping the hotels has its advantage for Sunstone. Under the tax code for trusts, it can avoid capital gains taxes on a hotel sale if it owned it for longer than a decade.
And there's another reason to hold: Renaissance's parent, Marriott, has said it wants to pump millions into marketing the Renaissance brand, which historically has gotten less attention than Marriott's marquis brands such as the Ritz-Carlton or JW Marriott hotels.

Pat Maio writes for the Orange County Business Journal.