Wedding Planners Get Feeling of 'Til Death Do Us Part'
Monday, June 20, 2005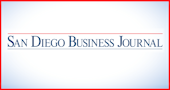 BY DAVID GREENBERG
This is wedding season, which for Yifat Oren can mean only one thing: controlled pandemonium. Well, sometimes not so controlled.
Oren is a wedding planner and she's been busy putting the finishing touches on early-season receptions, making preparations for late-season ones, interviewing caterers, hiring photographers and meeting with couples who just got engaged. A typical day includes 30 calls, 100 e-mails and lots of appointments.
Sometimes, she's not even in Los Angeles , like last year, when she was planning Kevin Costner's Aspen, Colo., wedding, a project that involved three trips during the planning and design stages and then being on-site the entire week before the highly publicized event.
"I work seven days a week for many weeks at the time , it can go for months without a break," said Oren, who runs Yifat Oren & Associates Inc. in Sherman Oaks. "On Saturday, you have a wedding, on Sunday you have the tear-down of the wedding, and then Monday you're gearing up for another job."
Such is life for Oren and the dozen or so top wedding planners in Los Angeles who can command $15,000 to $40,000 for the full coordination of weddings that have budgets frequently reaching into the six figures.
Hollywood has had a hand in the image of high-rent wedding planners , Martin Short's outrageous depiction of the nearly indecipherable Franck in 1991's "Father of the Bride" is still considered, for better or worse, a benchmark for the profession.
"(The industry) is stronger now than it's ever been," said Randie Pellegrini, owner of Cordially Invited Inc. in Beverly Hills, who has planned weddings professionally since 1988. "When I was starting out, people didn't understand why an event planner would be necessary. In the last 10 years, it's been more like a necessity than a luxury."
The business is dominated by women, notwithstanding Short's Franck (who is actually considered pretty close to the real thing). Most critical is establishing a bond with the mother and bride that must last for the several months it takes to plan the event.
"Naturally a female would have a better sensibility as to what goes into a wedding and they tend to (be) more emotional about it," said Paula Gild, owner of Gilded Events in Westwood.
And the detail work can be overwhelming for those initially wanting to handle the arrangements themselves.
Dana Ginsberg found that out late last summer. When she got engaged, she planned to have her mother map out most of the wedding. Except her mother didn't have the time.
Gild was brought on. "All of us wanted to make sure my mother would enjoy the day," said Ginsberg. "You want to be able to take a breather and relax. Somebody else is doing the worrying for us."
That included buying flowers for the rehearsal dinner, helping assemble favors, consulting on the design of centerpieces, coordinating the menu selection and timeline for the wedding, and arranging the hospitality suite for out-of-town guests.
She also did a lot of the pickups and deliveries.
It's little wonder that the wedding planning business has grown. Weddings themselves have gotten bigger and more elaborate, especially in high-income enclaves in and around Los Angeles.
Gild described one recent wedding in which the outside garden ceremony was accented with oak trees brought in for the occasion. Inside was a hedge comprised of dahlias lining the front of the stage, as well as an 8-foot archway made of birch wood, with tulips and orchids attached. "It was something that looked like it had naturally grown, but everything had been brought in," she said.
Wedding planners and two or three employees typically attend the rehearsal and ceremony, ensuring that the event comes as close to perfection as possible.
Inevitably, stuff happens. Cakes that start to fall due to the heat are quickly repaired and put in a freezer. A strap on the bride's shoe that snaps is pinned or super-glued in place.
While June and July mark the beginning of the traditional wedding season, many planners said they actually do more business from August through October.
Some charge flat fees, while others get a percentage based on the wedding budget or size of the wedding, with smaller crowds generating a higher percentage. Pellegrini, for instance, charges 10 percent of the budget for a guest list larger than 350, 15 percent for 100 to 350 people and 20 percent for fewer than 100 people.
Many wedding planners (and their vendors) take a 50 percent deposit upfront, and the remainder two weeks before the big day. If a wedding is postponed, the money paid rolls over to the new date.
At the beginning, at least, the business is built on word-of-mouth.
Reputations are built on creativity, organizational skills, diplomacy and the reliability of outside vendors brought in: bands, florists, hairstylists, makeup artists, photographers, limousine services and lighting experts.
Publicity can make a big difference. Pellegrini was working mainly for doctors and lawyers when she landed the job of planning actress Joely Fisher's lavish nuptials.
Putting on a great wedding is, of course, the best way to expand the business. "People ask us all the time, 'Do you have a card?' " said Oren. "If they are happy, they usually want people to know about it."
David Greenberg writes for the Los Angeles Business Journal.