Hotel Building Scarce in Orange County, Brisk in S.D.
Monday, July 18, 2005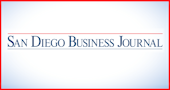 BY SANDI CAIN
One thing is noticeably absent amid a flurry of hotel activity up the road in Orange County: the sound of new hotels being built.

"We're not seeing a whole lot of dirt moving," said Bernie Murphy, Western region vice president for hotel consultant Plasencia Group Inc.'s Encinitas office.
Developers are busy with housing, high-rise condominiums and office projects in Orange County. But hotel owners have been reluctant to plunge into a pricey market for construction.
"Land prices are being driven up by demand from condo developers and other retail land developers who can typically pay much more," said Alan Reay, the president of Atlas Hospitality Group in Costa Mesa.
Atlas, which publishes a twice-yearly development report on the California market, recently released preliminary figures showing a 26.7 percent decrease in the number of Orange County hotel projects in the planning stage, from 15 at midyear 2004 to 11 this year.
San Diego Brisk
By contrast, San Diego's planning pipeline has grown 23.5 percent, from 34 to 42 projects in the same period. Riverside County has seen its pipeline swell from nine projects to 15 , a 66.7 percent increase.
Barriers to development for full-service hotels have turned investors to renovating existing ones, according to a survey from PKF Consulting's hospitality group in Atlanta.
Last fall, PKF Consulting of Los Angeles projected Orange County room growth to be a scant 0.5 percent this year , around 300 rooms , with average daily rates projected to increase by 3.8 percent vs. 2004 to roughly $105. No new hotels have opened in Orange County this year.
Fewer than 10 hotels have opened in all of Southern California since January , five of them in San Diego County.
In Orange County, two hotels are expected to open by the end of the year: the 251-room Doubletree Guest Suites in Anaheim and the 129-room Staybridge Suites in Lake Forest.
Hotels under construction include the long-delayed 65-room Headlands Resort in Dana Point, a 110-room Hampton Inn & Suites in Cypress and a 150-room Courtyard by Marriott in Anaheim.
Grading just began on the Headlands project, which also includes homes and commercial development. Work on the Hampton and Courtyard began this spring.
Other projects in the planning stage have languished for several years, including three hotels for the Garden Walk complex across from Disneyland in Anaheim. A mid-June update on Garden Walk indicated phase one could be done by 2007. The hotels are set for a later phase.
A Renaissance ClubSport Hotel in Aliso Viejo initially was set to begin construction by the end of last year. It's part of the next phase of Aliso Viejo-based Parker Properties LP's Summit campus development. Construction now is expected to start in November or December, with completion set for 2007.
The ClubSport , part spa, fitness center and sports complex , is a project of Pleasanton-based Leisure Sports Inc., a private developer and operator of upscale sports clubs and hotels in California, Nevada and Oregon.
In 2002, Leisure Sport and Marriott International Inc. launched the upscale hotel-fitness resort under the Renaissance ClubSport name in Walnut Creek. Leisure Sports operates the club and the hotel as a franchisee of Renaissance Hotels & Resorts.
Plans for the Aliso Viejo development include 175 rooms, a 67,300-square-foot sports club and 4,000 square feet of conference space, aquatics center, NCAA-regulation gym, child care facility and indoor/outdoor bar overlooking the pool.

Next year isn't expected to bring much more activity locally beyond the 149-room Residence Inn by Marriott in Huntington Beach.
The Irvine Co.'s Pelican Hill Inn in Newport Beach and Makar Properties' Pacific City Hotel in Huntington Beach are unlikely to open before 2007. And in Newport Beach, a proposed 110-room Marina Park Hotel opposed by residents is now being fought in court.
Northern Activity
Los Angeles County also has seen minimal development this year. The Hilton Los Angeles/San Gabriel Valley opened in January and a Best Western Long Beach , that city's first new hotel in five years , are among the only projects to come to fruition in 2005.
But some bigger projects are in the works in Los Angeles, including LA Live, a $1 billion downtown development by Anschutz Entertainment Group that includes a 1,200-room Hilton and a smaller hotel expected in a later phase.

In Beverly Hills, voters in March approved a 214-room Montage Hotel & Public Gardens , the second venture for the fledgling Montage Hotels & Resorts and its development partner, the Athens Group of Phoenix.

The partnership's first venture was the Montage Resort & Spa in Laguna Beach.

And the Dole Food Co. is building a luxury hotel near its Westlake Village headquarters to be managed by Four Seasons Hotels and Resorts.

The 270-room hotel is being built by Dole subsidiary Westlake Wellbeing Properties LLC to go along with a 20-acre complex that will include a health center, spa, TV production center for a food channel proposed by Dole and restaurants. The hotel is set to open in spring 2006.
San Diego Openings
It's a different story in San Diego.

A 44-room oceanfront hotel called Tower 23 (for its closest neighbor , a lifeguard tower at Pacific Beach) opened this month, as did a 120-room Homewood Suites by Hilton San Diego/Del Mar , the first Homewood Suites in San Diego.
Hotel Solamar by Kimpton Hotels & Restaurant Group , the San Francisco company's first entry into Southern California , debuted this spring next to San Diego's Gaslamp Quarter, as did a Hilton Garden Inn at Rancho Bernardo.
Tower 23, created by new San Diego development and management firm Bond Urban Development, is the first of what partners Robert Watson and Brett Miller hope will evolve into a group of small, luxury hotels.
"We're bullish on San Diego and the lifestyle hotel market," Watson said.
Sandi Cain writes for the Orange County Business Journal.