San Diego People
Monday, January 24, 2005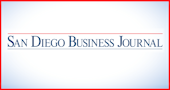 Executive Spotlight: Alan Soderblom
Paradise Valley Hospital appointed Alan Soderblom president and chief executive officer, replacing Terry Hansen, who announced his retirement in November. Soderblom previously served as vice president of finance and chief financial officer at Paradise Valley Hospital and was responsible for all financial aspects of the facility. Robert G. Carmen, the executive vice president and chief operating officer of Adventist Health and chairman of the PVH board, praised Soderblom's abilities, stating, "Alan's knowledge of hospital operations, the medical staff and employees will be a great asset to this facility and the National City community." Before joining Paradise Valley Hospital, Soderblom served as vice president of Loma Linda University Behavioral Medicine Center, where he was responsible for administrative and fiscal management of all services, business development, physician recruitment and compliance. Soderblom has nearly 20 years of health care experience and is a member of the Healthcare Financial Management Association.
AWARDS AND RECOGNITION
Sheryl L. Rowling, certified public accountant, personal financial specialist and managing partner of Rowling, Dold & Associates LLP, was named one of the "Top 100 Most Influential Accounting Practitioners," published by CPA Magazine for the 2005 tax year. The article highlighted leaders among accounting professionals who provide financial planning services. Rowling has been involved in fee-only tax and financial planning since 1979 and previously managed the tax department at Arthur Young & Co. Rowling was also named one of "The Top Most Influential CPAs" by CPA Magazine for the 2004 tax season. Mercedes-Benz of Escondido's Angelo Damante received the Outstanding Business Leader Award for 2004 from the Cal State San Marcos Center for Leadership Innovation and Mentor Building. Damante is the first recipient of the award and is recognized for having the type of business leadership the center hopes to develop through its programs. Carlsbad Golf Center was honored as one of the country's "Top 100 Driving Ranges" in Golf Range Magazine. Carlsbad Golf Center was one of three San Diego ranges honored in the Western region. Carlsbad Golf Center was also named "Top New Range" by the magazine in 2003. DD Studio received a UCSD Connect Most Innovative New Product Award in Life Sciences for its Ophthonix Z-View Aberrometer. DD Studio designed, developed and engineered the vision correction system, which uses Wavefront technology to provide eye care patients with a no-surgical alternative for high definition vision. Mission Valley Pools & Spas won eight awards at the National Spa & Pool Institute's International Awards of Excellence competition. The 2004 NSPI competition featured 672 entries in 47 categories from all regions of the United States and the world. Mission Valley Pools & Spas was the only swimming pool company in San Diego County to win an award, receiving two first place awards, one second place award, three third place awards and two awards of merit. Karen Charles earned a Re/Max Platinum Club award for sales production during 2004, one of the highest annual awards in the Re/Max sales network. Charles has been with Re/Max Associates for four years and has been selling real estate in San Diego since 1978. The North San Diego County Association of Realtors presented Diane Conaway, real estate sales agent, with Re/Max United's Escondido office, with a 2004 Realtor of the Year award. Conaway earned the award for the association's District 7, which includes Valley Center and Pauma Valley, based on her community involvement, including relief efforts to victims of the wildfires in Valley Center.
BANKING AND FINANCE
Legacy Bank recently appointed Catherine Anthony vice president/chief administrative officer. Anthony will assume administrative duties, serve as the human resource liaison and manage all information technology. In her new role, Anthony will also serve as corporate secretary, board of directors and shareholder relations officer and disaster recovery officer at Legacy. Legacy Bank also recently hired Patricia A. Farah as a personal banker and Ben Joven as a client services officer. Farah's responsibilities include overseeing financial transactions and assisting clients with specialized banking. Joven is responsible for maintaining relations with current clients, developing new business and assisting in the day-to-day operations at Legacy.
CONSTRUCTION AND DESIGN
Jack Carter joined the San Diego office of Dowler-Gruman Architects as a senior designer. Before his appointment with DGA, Carter was owner of Innovative Architecture Group Inc. and a freelance architectural consultant. Carter has nearly 25 years of experience in the architecture industry, previously working with KMA Architects and Engineers. Bill Pangelinan was hired as construction manager with Up, Inc., the urban residential development division of La Jolla Pacific Development Group. Pangelinan will be responsible for overseeing the construction of Up, Inc.'s Hillcrest-based residential projects. Stephen Dominiak was appointed senior vice president and regional managing partner in the Western region for JPI, a Texas-based luxury apartment company. Based in San Diego, Dominiak will be responsible for investment activities, including acquisition and development of multifamily communities for the Western region. KMA Architecture & Engineering hired Imin Lu as project architect. Lu's responsibilities include project organization, design development and directing staff in the production of project documents. Lu previously served as project architect and designer for RNL Design and worked at Wong Strauch Architects in Denver.

GOVERNMENT AND NONPROFIT
The San Diego County Board of Supervisors appointed Supervisor Pam Slater-Price as its new chairwoman. Slater-Price, who previously served as chairwoman in 1994 and 1999, was also selected to serve on more than 30 committees, including membership on the board of directors and the executive committee of the San Diego Association of Governments. Cheryl Wilson, the CEO of St. Paul's Senior Homes & Services, was appointed to the Senior Affairs Advisory Board of the city of San Diego. Wilson will serve in an advisory capacity to the mayor and the City Council on issues and policies affecting seniors in San Diego.
HIGH-TECH AND MANUFACTURING
Arkeia Corp. appointed Dave Elliot as the new director of business development, responsible for partnerships and OEM (original equipment manufacturer) business in North America, Asia Pacific and Latin America. Before joining Arkeia, Elliot was responsible for strategic development at Iomega Corp. and formerly oversaw business development for Blue Martini Software.
MEDIA AND MARKETING
Mark Larson, talk show host on NewsRadio 600 KOGO from noon to 3 p.m. weekdays, was re-elected to an eighth term as president of the San Diego Radio Broadcasters Association. Larson joined KOGO in August, previously serving as general manager for KPRZ/KCBQ from 1994 to 2002. Tony Vignieri joined Alden Marketing Communications as director of communications. Vignieri will be responsible for all communications and public relations activities for Alden clients.

MISCELLANEOUS
Robert Sauvajot was appointed the new executive director of the Peninsula Family YMCA. Sauvajot has more than 15 years of experience with the YMCA, most recently serving as the associate executive director of the La Jolla YMCA. Donald E. Goddard was hired as vice president and general manager with Management Systems International, LLC. In his new role, Goddard is responsible for day-to-day operations and business development. Gary Wayne joined Pacific Municipal Consultants as a senior associate, based in PMC's San Diego office. With more than 25 years' experience in urban and environmental planning, Wayne manages planning projects for clients throughout California. John Signorino is the new president and CEO of Chicken of the Sea International, a subsidiary of Thai Union International. Signorino most recently served as president and CEO at Ruiz Food Products, where he was responsible for the business operations, sales and profit goals and new product innovation. The San Diego Riptide arena football team appointed former San Diego Charger Ed Flanagan the assistant head coach for the 2005 season. Flanagan spent 12 years in the NFL and has nearly 10 years of coaching experience, most recently serving as offensive line coach and special teams coordinator with the Milwaukee Mustangs arena football team.
REAL ESTATE
Chris Eddy was hired by CT Realty Corp. as vice president of acquisitions. Eddy will lead CT Realty's new San Diego office, in La Jolla. Eddy previously served as vice president with Voit Commercial Brokerage, specializing in office and industrial investment sales and leasing. Eddy is also former vice president of the real estate division for Sunroad Enterprises and vice president and sales manager for Business Properties Brokerage Co. At CT Realty, Eddy will be responsible for identifying and acquiring new real estate opportunities for investment, development and redevelopment in the greater San Diego area. Home Builders Marketing Services hired Bob Bekins as a sales representative for Carmel Pointe, a 200-unit condominium community in San Diego's Del Mar Highlands area. Bekins previously spent 17 years in the hotel industry, including four years as a general manager, before switching to real estate sales.
, Compiled by Sharon Gunderson