Radio Hosts Seek National Platform
Monday, January 10, 2005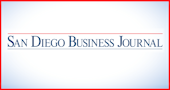 For many years, local radio talk show hosts and disc jockeys could only be heard by as many people as the station's signal was able to reach.
Now that has changed, as satellite radio enables listeners to hear their programs wherever they are.

And for many talk show hosts, the ability to be heard nationally is a major draw toward broadcasting via satellite.

Ron Rodrigues, a spokesman for New York-based Sirius Satellite Radio, said many radio talk show hosts head to satellite to reach a larger audience.
"The overwhelming reason is that it does give them a national platform that they might not have had before," Rodrigues said. "We have many more channels on our platform than people are able to receive in any other market."
San Diego listeners lost local radio personality Mojo Nixon in December.
KGB-FM 101.5's weekday evening drive-time DJ from 3-7 p.m., Nixon left the station Dec. 17 to join Sirius' Outlaw Country channel as the weekday on-air host from 4-8 p.m. Eastern time.
Nixon, the first local host to jump into satellite radio, had been with KGB since 2002 and was about to renew his contract when he was contacted by Sirius, said Mike Thomas, program director for KGB.
"We wanted him to stick around," Thomas said. "We were really close to renewing it and had a deal on the table for him."
A songwriter, musician, recording artist, and anti-censorship activist, Nixon has been known for his outlandish behavior and raucous attitude and left local radio in order to pursue a more liberal atmosphere, Thomas said.
"In his case, he wanted to be on satellite radio because he could talk about whatever he wanted to talk about. He didn't have to follow the rules," Thomas said, referring to the regulations established by the Federal Communications Commission. "He is now able to do a show where if he wants to say the F-word, he can say the F-word."
Rodrigues said that while San Diego, as a large market, is a logical choice for recruiting radio hosts, the company is not specifically looking at San Diego for talent.
"The common thread in our radio hosts is that they are interesting, intelligent and know how to entertain an audience," Rodrigues said.
He said that satellite is not for all talk show hosts.
"We believe satellite radio is certainly not the next step (for all radio hosts), but it's an alternative," Rodrigues said.

Local radio personality Ray Lucia, who hosts "The Ray Lucia Show," however, is hoping satellite radio is the next step for him.
Lucia has been airing his program for 15 years, most recently from 9 a.m. to 1 p.m. weekdays on local radio station KLSD-AM 1360, owned and operated by San Antonio-based Clear Channel Radio.
Although he has yet to make a deal with either Sirius or Washington, D.C.-based satellite provider XM Satellite Radio Holdings, Inc., Lucia said he hopes to be on a satellite provider within the next year.
"This whole industry is going to metamorphosis," Lucia said. "More and more (radio hosts) are going to want to go to satellite. We ('The Ray Lucia Show') can get very big and popular, and in the grand scheme of things that would be a good thing."
The nationally syndicated show, which focuses on all aspects of financial planning, real estate acquisitions and specializes in retirement planning, is heard in more than 70 markets nationwide online at www.raylucia.com and began airing on the cable channel Wealth TV in September.
Lucia, who hosts the show along with his sidekicks "The Brain Trust," made up of producer John Dean, tax attorney Rob Butterfield, of the San Diego-based law firm Butterfield Schecter, LLP, and certified financial planner Rick Plum, said for a talk show host, satellite can be the next logical step in increasing a program's awareness.
Sirius has more than 120 channels offered on its service, 65 of which are commercial-free, and recently reached more than 1 million subscribers nationwide. XM Satellite, which broadcasts live daily from studios in Washington, D.C., New York and Nashville, Tenn., has more than 130 channels.
Combined, XM Satellite and Sirius have more than 4 million subscribers nationwide.
Officials at XM radio have estimated that there are more than 25,000 subscribers in the San Diego region with that number growing daily.

Sirius was not able to comment on the number of San Diego subscribers.
Clear Channel, which operates 11 stations in the San Diego market, has a listener base of more than 2.6 million local residents.
For Lucia, the ability to reach more people than ever before is the biggest draw toward broadcasting on satellite.
Lucia, who has owned and operated Raymond J. Lucia Cos., Inc., an independent financial, business and estate planning firm in Carmel Valley for the last 30 years, said he would not be surprised to see more hosts heading to satellite over the next several years.
Broadcasting on terrestrial radio, also known as local radio, however, is something Lucia said he hopes to continue.
"Clear Channel has been very exceptional to me," he said. "I would do nothing to disrupt that relationship."
Cliff Albert, program director for San Diego Clear Channel stations KLSD-AM 1360 and KOGO-AM 600, said satellite radio is best for shows such as Lucia's.
"What satellite radio is good for is specialty shows, whether it's financial shows, cooking shows, what are described as themed shows," Albert said. "Satellite is able to provide so many more channels and in San Diego we only have so many (channels) on the broadband. This way, I think satellite radio gives all these shows more exposure."
However, that is not to say terrestrial radio will soon be nonexistent, Albert said.
"Satellite radio's penetration isn't the same as terrestrial radio," Albert said. "Most of the themed shows will likely go on satellite radio, but terrestrial radio has more mass appeal. Nobody can tell what is going to happen, but I do see a trend toward themed shows heading to satellite."