San Diego People
Monday, January 3, 2005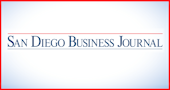 EXECUTIVE SPOTLIGHT
Cyrus Driver is the new vice president and general manager of Time Warner Cable San Diego's Digital Phone Department. Driver is responsible for the deployment of the company's newest product, offered to more than 340,000 customers in the San Diego and Palm Desert areas. Driver has executive experience in the telecommunications sector in the United States, Canada, Africa, Europe, the Middle East and the Asia-Pacific region. Driver previously served as vice president of sales and the Canadian market at Vonage and is a former vice president of product management at Siemens Mobile Networks, where he was responsible for systems engineering, standards and technologies, product line management and marketing. Judy Walsh, San Diego division president of Time Warner Cable, praised Driver's abilities. "Cyrus' vision and excitement for our digital phone service, coupled with his success in this ever-evolving field, made him the ideal candidate for this position," she said. Apart from Voice Over Internet Protocol and wireless communications, Driver has experience with semiconductors with Lucent Microelectronics and optical networking with Nortel Networks. Driver earned a bachelor's of science in electrical engineering and an M.B.A. from Texas A & M; University.
Awards & recognition
Michael Gallegos, the president and chief executive officer of American Property Management Corp., was named a national recipient of the 2004 Ernst & Young Entrepreneur of the Year award in the Real Estate/Hospitality/Construction category. Gallegos qualified for the award after being named Ernst & Young Entrepreneur of the Year in the same category for the Pacific/Southwest region last year. The national competition and the annual regional award programs recognize the most successful and innovative entrepreneurs in the nation. Gallegos co-founded American Property Management Corp. in 1990, relocating from New Mexico to San Diego in 2000. APMC focuses on purchasing nonperforming and under-performing hotels and transforming them into successful properties. The company consists of 42 hotels and resorts with 11,550 rooms and 5,000 employees, generating more than $350 million in annual revenues.
CONSTRUCTION AND DESIGN
William Sharon was promoted to vice president at Smith Consulting Architects. Sharon will be responsible for all phases of retail project design, including marketing and development of conceptual designs and design refinement. Sharon joined Smith Consulting Architects in 1996 as director of retail design and has completed more than 2 million square feet of retail design projects throughout San Diego County. Sharon's projects include Eastlake Terraces, La Costa Town Center, Torrey Hills Retail Center, Eastlake Village Center East, Bridgepoint Corporate Center, Creekside Marketplace and the San Diego Distribution Center in Otay. Julie King was recently promoted to associate with Robbins Jorgensen Christopher. King currently serves as business manager for the firm and has been affiliated with Robbins Jorgensen Christopher since 1999. King has more than 10 years of business management experience in the design and architecture industry and is a designated design professional administrator and active member of the San Diego chapter of the Society of Design Administration. Jason Armison was promoted to vice president of development and operations at Barratt American's Urban Development division. Armison has served as a development manager with the company since 2001 and worked as a project manager for Brookfield Homes in Orange County before coming to Barratt. Armison's new responsibilities include the planning and development process for the division's current projects, land acquisition, planning and securing entitlements and project management. Armison is a member of the American Planning Association, Building Industry Association of Southern California, California Redevelopment Association and the Urban Land Institute.
GOVERNMENT AND NONPROFIT
Robert E. Dean was appointed president and CEO of Vista Hill, a nonprofit organization providing behavioral health, special education and early intervention services to more than 3,000 families annually. Dean started his career with Vista Hill at Mesa Vista Hospital, managing several services and departments and later serving as CEO. Dean returned to Vista Hill as vice president of operations in 2000 and has served as acting president and CEO since June. Mayor Dick Murphy and the San Diego City Council appointed Robert Gleason, the chief financial officer and general counsel for Evans Hotels, to serve as a new board member of the San Diego Convention Center Corp. A nine-member board of directors sets policy for the San Diego Convention Center Corp., including seven voting members appointed by the mayor and City Council and two additional nonvoting members representing the hotel industry and the San Diego Convention and Visitors Bureau.

HIGH-TECH AND MANUFACTURING
Networks Plus Technology Group, Inc. added Chris Piecukonis to its management team as vice president of professional services. Piecukonis has 20 years of management experience in the technology field and has served on key advisory councils for Microsoft, Hewlett-Packard Corp., Compaq Computer Corp., Apple Computer Corp. and Ingram Micro. Jmar Technologies, Inc. promoted John Ricardi to vice president of sensor products with full responsibility for the BioSentry product line development and launch. Ricardi's former title as vice president of business operations will be assumed by David L. McCarty, former president of Aquionics Inc. McCarty will support sales and marketing of the company's product portfolio and will assist Ricardi and the BioSentry team in the product launch process, including establishing sales and distribution networks and working with key customers. Professor Andrew Chien of UC San Diego's Jacobs School of Engineering was elected a fellow of the Association for Computing Machinery. Chien is one of 20 computer scientists elected to the scientific and professional society for computer science and information technology, and the only honoree from a California academic institution. Chien's election reflects his contributions to high-performance computing systems and his record in research, community service and education. Chien holds the Science Applications International Corp. chairmanship in the Computer Science and Engineering Department and serves as the director of the Center for Networked Systems at UCSD.

RESTAURANTS, HOTELS AND RESORTS
Paul L. Shultz was promoted to executive vice president of operations and franchising for Jack in the Box Inc., previously serving as senior vice president of operations and franchising. A 31-year veteran with the company, Shultz has been a restaurant manager, district manager, regional manager, divisional operations vice president and vice president of domestic franchising. Shultz holds a master's degree in business administration from Claremont Graduate School and a bachelor's degree in biology from California Polytechnic University in Pomona.
LAW
Bibianne U. Fell joined the San Diego office of Klinedinst PC, working in the Employment/Labor and Professional Liability practice group. Fell previously worked as law clerk with the firm while completing her J.D. from the University of San Diego School of Law. Maureen Arnn joins Littler Mendelson as an associate, representing and counseling management on federal and state labor and employment laws. Arnn formerly served as a judicial clerk to the Honorable William Q. Hayes, U.S. District Court in the Southern District of California.
REAL ESTATE
Bill Richard joined the Carlsbad office of Keller Williams Realty. Richard's Keller Williams team consists of wife Ann Richard and colleague Steve Campos. The newest member of the expanding Carlsbad office, Richard has significant experience training younger agents and was in the top 1 percent of agents with his previous company.