Facing a Crisis
Monday, February 28, 2005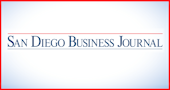 Ask most people why they live in San Diego and they'll say the weather and California's lifestyle.
Norman Sondak, 73, a professor emeritus at San Diego State University and former chairman of the business college's Information and Decision Systems Department, is no different. Because of growing demand for high-tech acumen and teaching skills, other universities have tried to lure him away with higher salaries over the years, but he never entertained their offers.
After moving here with his wife and the youngest of their three children from Massachusetts, where he was a department head at Worcester Polytechnic Institute, in 1978, he bought a home and put down roots. He was locked into the "system," so he says.
"I came here from the East and didn't want to go back," he said. "I had offers of significantly more money from a prestigious Southern school and another in New England, but I declined because we like it here.
"We were in the system, as they say, and if you're in, it's not bad. It's just that entering the system now is expensive," said Sondak, father of San Diego Business Journal Deputy Editor Brad Sondak.
For an "affordable" California State University school, midway between the community college and University of California systems, SDSU's College of Business Administration has a good reputation. Its undergraduate international business program was ranked seventh in the country on a list of "America's Best Colleges 2005" by U.S. News & World Report.
Sondak's profile reflects what Gail Naughton, the dean of SDSU's business college, described as the stable corps of tenured professors who are largely responsible for building the school's "excellent" reputation.
Yet many are nearing retirement , several took a "golden handshake" offer of early retirement last summer , and since SDSU can't afford to pay the national market rate for business professors, Naughton says the school faces a "crisis" if it can't replace them.
The one-time so-called golden handshake retirement offer was a budget-saving measure designed to save the CSU system money, but as far as Naughton is concerned, it backfired since the university will now have to pay higher wages to replace the departed faculty.
As a CSU school, the top salary it can pay a starting professor, with or without teaching experience, is $81,000 a year. The county's pricey housing market only exacerbates the problem. According to a recent study by the National Association of Homebuilders, San Diego ranked second behind Santa Barbara as the "least affordable" housing markets in the country, taking income levels of area populations into consideration.

"For a starting professor of finance, the average going salary rate is $103,000, so we're really losing out on some talent," Naughton said.
Since the demand for business professors nationwide has outpaced the supply in recent years, their average annual starting salaries are more than double what an English or history professor could expect, said Dennis Guseman, the dean of the College of Business Administration at Cal State San Marcos, who shares Naughton's hiring plight, but to a lesser degree.
According to published reports, if a university wants to lure a distinguished business professor away from a highly rated private university, such as Harvard or Stanford, it would have to offer salaries in the range of $180,000 to $190,000.

Business Majors Opt For Business Careers
The reason that colleges aren't cranking out more business professors is that "most people interested in studying business are interested in practicing rather than teaching because they can earn more money," Guseman said. "However, CSU takes the stance that a professor is a professor is a professor. Yet we have to operate in the marketplace when we're hiring, and the marketplace takes a different view."
As the newer of the two schools within the county, CSUSM, which opened in 1990, is in a growth mode and hiring new business professors to teach an expanding student enrollment. SDSU's business college, on the other hand, is trying to catch up.
SDSU's business college has a total faculty of 153, including 65 tenured and tenure-track professors, teaching 2,519 full-time equivalency students.

Founded in 1897, SDSU, the county's oldest and largest university, has 33,391 full- and part-time students enrolled in the fall of 2004, according to Jim Lackritz, the associate dean of its business college.
The golden handshake offer and other retirements resulted in 14 full-time openings in the San Diego State business college this fall. Lackritz said that the college expects to fill only nine of those positions by the fall.

"The others will either be vacant for the time being or they will be filled with lecturers," Lackritz said.
In the fall of 2002, SDSU's business college counted 2,372 full-time equivalency students and 183 faculty members, 82 of whom were tenured or tenure-track.

The CSU system has declared SDSU "impacted," meaning that it could cut back on the number of students it enrolled from the total pool of eligible applicants. But the "net effect" nevertheless has been more students and fewer professors to teach them, Lackritz said.
"So to get out of an economic tailspin, the easiest way to deal with the situation was to cut down the number of electives offered," and increase class sizes in general, he added.
"We still offer enough for students to get through a program, but they do not have as many choices as they had previously," Lackritz said. "Basically, the faculty has borne the brunt of all this. But we know the state is in a budget crunch and we're pitching in to do whatever we can to help."
An Unlevel Playing Field
The business college at SDSU has filled seven of the nine openings, and at least three were new Ph.D. grads from foreign countries.
"We're getting a number of applicants from China and Hong Kong and Australia," Naughton said. "They're attracted to the climate and the business climate in which they can do research in a broad cross section of fields, including biotech, tourism, corporate governance, high-tech and real estate."
Giving new professors a chance to "make a name for themselves" is a good lure, but the challenge, Naughton admits, will be keeping them here once they become recognized in their fields.
"As a new Ph.D., your first five years at a university make the difference between being highly successful, getting your first papers published, your first research grants and distinguishing yourself in teaching, or just being merely good," Naughton said.
She's also optimistic that a "Southern California hook," as she put it, will help the college reel in a recent Ph.D. grad from the University of Pennsylvania's Wharton School of Business. The applicant is a woman who lived apart from her husband while he completed his doctoral studies at UCLA.
"She'll get other offers that are much higher than ours, but the two have decided they like the West Coast," Naughton said.
She fears, however, that SDSU's business college may "wind up being a launching pad" for distinguished faculty, unless salaries are raised to a competitive level with universities throughout the country.
Sondak said that the school's tenured professors, meanwhile, are feeling slighted by the fact that many of them won't be earning as much as the inexperienced new hires.
"We realize that's the nature of the beast," he said. "It's like a new ballplayer being offered more money to sign on with a team than some of its seasoned players make."
While Sondak said that college professors are in it "more for the love of teaching than money," some might ask to see the money other schools are offering if financial pressures begin to outweigh their passion for teaching.
"I think some people will leave if the (pay scale) differential gets big enough," Sondak added.
Different Challenges, Same Solution
Guseman doesn't have to worry about finding a batch of professors in a short period of time to fill a glut of openings created by a retirement onslaught, as Naughton does. However, he still has the worry of trying to fill slots without the ability to offer competitive salaries.
With 7,800 students enrolled in the fall, 1,800 were in the CSUSM college of business, which has 30 full- and 30 part-time faculty members.
"Because our faculty is so young, and we're growing so rapidly, we're experiencing the situation of needing additional faculty to meet the growth demands," Guseman said.
"I'd like to hire four people each year for the next five years to have 20 additional faculty," Guseman said.
While he thinks the CSU system should re-evaluate its qualifications for hiring by augmenting faculty with experienced business professionals holding lesser degrees than Ph.D.s, he's not sure whether that will happen.
A more immediate solution might be to simply limit the college's enrollment, he suggested.
But rather than wait for the CSU system to change its standards or raise professors' salaries, Guseman and Naughton are trying to get private funding to endow chairs or professorships.
In November, the San Diego-based Corky McMillin Cos. donated $1.5 million to endow the Corky McMillin Chair in the real estate program of SDSU's business college. But that's its only endowed chair.
In her third year as dean of the college, Naughton said she is making fund raising one of her chief aims, since it hadn't been a focus in the past.
"We need $30 million in the next three years," she said, adding that she's looking for a private individual or company to "name" the university's business college.
"Someone could name the business college for $25 million," she said.
Guseman said he too is "actively pursuing the possibility of getting endowed chairs" since CSUSM has none per se. But this month, the school announced it had raised nearly $6 million in private funding and was almost halfway to its five-year goal of reaching the $12 million mark. The money will be directed several ways, including covering some of the cost of constructing a building for the business school, "augment faculty recruitment," and funding research projects, scholarships and program development.
The building to house CSUSM's $26.8 million, 22-classroom business college is under construction and is expected to be completed by year's end and open in January.

"What will happen is that CSUs will move from being state supported to being state assisted, as we rely upon outside funding to be able to put on programs we want and to be able to attract qualified faculty," Guseman said.