Aguirre Presents Plan; Shipione Wants Board Seat
Monday, February 28, 2005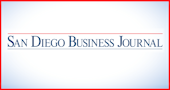 San Diego City Attorney Michael Aguirre on Feb. 28 presented his plan to restore the city's credit rating, and get the city back into the bond market, while "continuing to cooperate with federal investigation into the city's financial disclosure practices."
Aguirre, at a news conference, said that he would begin the necessary steps to seek the appointment of a receiver by the court, which would administer the pension plan under court supervision. The appointment, he said, will help restore the city's credit rating by placing a full-time professional in charge of the fund to make needed changes.
On Feb. 22, Aguirre had released eight recommendations to the mayor and City Council to help fix the city's financial problems, including taking steps to place the San Diego City Employees' Retirement System in receivership. Murphy's response at the time was that such a move would "certainly tie the city up in years of expensive litigation."
Aguirre said he again is asking Mayor Dick Murphy to schedule a special City Council meeting to put all of his plans on the table. Last week, the mayor said that he would consider it. He was unavailable to comment today on Aguirre's latest plan.
Meanwhile, Diann Shipione, noted whistleblower, critic and beleaguered trustee of SDCERS, on Feb. 28 sent a letter to the mayor and City Council asking for reappointment to the board.
On Feb. 25, Murphy announced his seven appointments to the SDCERS board. They are:
Robert Doede, a retired investment business professional from La Jolla, who was the chair of Centurian Capital Group, an investment advisory firm with 16,000 clients;
Thomas Page, of El Cajon, a former chair of the Cuyamaca Bank, and former chair of Enova Corp. and San Diego Gas & Electric Co., and former SDG & E; chair, president and chief executive officer;
Theodore Roth, managing director of Roth Capital Partners, LLC, from Rancho Santa Fe;
William Sheffler, president and founder of Sheffler Consulting Actuaries, from Coronado;
Susan Snow, chief financial officer of Maxim Systems, from Rancho Santa Fe;
Robert Wallace, a partner with the accounting firm of Brodshatzer Wallace Spoon & Yip, of Ocean Beach; and
Harvey White, one of seven people who founded Qualcomm Corp. in 1985, from Del Mar. He currently serves on the audit committee of the public board of San Diego-based AMCC and Motive Inc.
The nominees will go before the San Diego City Council for confirmation on March 7. If approved, their first meeting will be April 15.
When contacted for a response to Shipione's request for reappointment, Murphy's spokeswoman said, "I don't know of any request."
Pat Broderick