San Diego People
Monday, February 21, 2005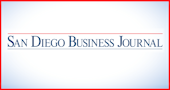 Executive Spotlight: Andrew Dorr
Andrew Dorr, M.D., has joined Nereus Pharmaceuticals Inc. as chief medical officer and senior vice president of clinical development and regulatory affairs. A medical oncologist with extensive experience developing clinical programs for biopharmaceutical companies, Dorr will be responsible for overseeing human trials of Nereus' drug candidates and relations with regulatory authorities. "Dr. Dorr's extensive knowledge in oncology and managing clinical programs will be instrumental as we move our two lead drug candidates into human trials and through the clinic," said Kobi M. Sethna, the president and chief executive officer of Nereus Pharmaceuticals. "As Nereus' chief medical officer, Dr. Dorr will direct the regulatory process to ensure successful interactions with the Food and Drug Administration and create alliances with the medical community." Dorr has more than 20 years of experience in drug development, regulatory compliance and executive oversight for pharmaceutical companies. Most recently, Dorr served as chief operating officer at Salmedix, Inc.
Awards and Recognition
Debra Kelley, the vice president of government relations for the American Lung Association of San Diego and Imperial Counties, received the Communicator of the Year Award at the Health Care Communicator's 2005 Finest Awards Dinner. The award is given to individuals who demonstrate significant leadership in the health-care industry. The Soon to Be Millionaires Investment Club in East County recently received a certificate from the NAIC/Value line club performance contest. The club, whose account is managed by Jim Whitener, an accredited management specialist with Edward Jones Co., was recognized for club earnings during the period of June 29, 2000, to April 30, 2004. Colliers International announced that four of its top six brokers in the United States are based in the San Diego region. The CRE lenders are Gunder Creager, top land specialist; Brian Driscoll, top investment/office properties specialist; Jay Alexander, top industrial properties specialist; and Peter Scepanovic, top apartment properties specialist. The four experts were selected from 300 Colliers professionals based on leadership and sales performance in 2004.
Banking and Finance
Peterson & Co., LLP has hired Michael H. Lorber as director of audit services, Michael Shafer as tax manager and Luke Fairfield as tax supervisor. Peterson & Co. also promoted Elizabeth A. Smiley to tax supervisor, Kelly A. O'Neil to audit supervisor and Jason A. Shaver to audit senior. Wells Fargo & Co. recently appointed Lauren Tobiassen to community banking president for the central San Diego market. Tobiassen will be responsible for the effective management of 350 team members and 23 Wells Fargo locations based throughout central and east San Diego. Tobiassen is a 16-year veteran with Wells Fargo Bank, having served as regional marketing director for Southern California/Border Banking before becoming a community banking president.
Construction and Design
Robert Shepp has joined Barratt American's Urban Development Division as construction manager. Shepp, a 35-year veteran of the construction field, will play a significant role in the design and development process at Barratt Urban Development, managing the construction of all the division's projects. Arthur L. "Tex" Barnhart, the chief operations officer of Douglas E. Barnhart, Inc., was elected president of the Associated General Contractors of San Diego. Barnhart has served as a board member for the last eight years for the AGC of San Diego, previously holding a chairman position on the organization's government relations committee, as well as positions on the safety, public building and Navy liaison committees. Geoff Sherman has been named senior project manager at TSA Contracting. A 28-year construction industry veteran, Sherman previously served as director of construction for Excel Legacy Corp./Price Legacy Corp., where he oversaw construction operations for multiuse properties and developments. Fuscoe Engineering-San Diego, Inc. has hired Kari Coker as a graphic designer and Vanessa Quinto-Rios as a design engineer. Coker will be responsible for assisting clients in visualizing alternative designs for proposed land use and improving the quality of maps and graphics. Quinto-Rios previously worked at Shimmick Construction in Los Angeles and is a member of the American Society of Civil Engineers. Jaynes Corp. recently hired Kevin Baker, Brian Martz and Joe Cabaza de Vaca to join its San Diego office. Baker has more than 12 years' experience in the construction industry, previously serving for the last seven years as project manager and senior estimator with Sundt Construction. Martz will serve as a project engineer, previously working as a construction engineer with Otay River Constructors. Cabaza de Vaca will serve as a project superintendent and has more than 21 years' experience managing multimillion-dollar multifaceted projects, most recently serving as general superintendent with Roel Construction.

Nonprofit
The San Diego Center for Children has appointed Reilly M. Shaughnessy to its 2005 board of trustees. Shaughnessy is the regional manager for the San Diego lending division of Citibank. The United Cerebral Palsy Association of San Diego County appointed five new members to its board of directors: Doug Austin, the chairman and CEO of Austin Veum Robbins Partners; Chris Frahm, attorney with Hatch & Parent; Dave Mulvaney, senior loan officer for GMAC Mortgage; Gonzalo Lopez, director of marketing and community relations with the Metropolitan Transit System; and Diane DeMarino, marketing coordinator for Santaluz, were elected to serve three-year terms.
Health Care and Biotech
Ted G. Schwarz has joined SkinMedica, Inc. as vice president of cosmeceutical sales and marketing. Schwarz is responsible for marketing, sales and other commercial functions for SkinMedica's cosmeceutical line of products. Family Health Centers of San Diego added three new members to its foundation board of directors: Kevin Barrie, senior vice president/region manager with Union Bank of California; Leslie Bruce, government relations consultant; and Janet Hoy, UC San Diego Extension.

High-Tech and Manufacturing
Science Applications International Corp. announced that Deborah Lee James will lead the Command, Control, Communications, Computer and Information Technology Business Unit as senior vice president and general manager. James has more than 20 years of experience in the public and private sectors and has served in senior management and business development assignments during her three years at SAIC. Epsilon Systems Solutions, Inc. appointed Dwayne Junker as senior vice president of corporate development and general manager of the information technology and communications sector. Before his appointment, Junker served as president of Antin Engineering, Inc., facilitating the successful sale of the company.
Law
Casey Gerry Reed & Schenk hired Todd D. Carpenter as a new associate. Carpenter previously served as a law clerk with the San Diego law offices of Thorsnes, Bartolotta & McGuire, focusing on business and civil litigation. Sheppard, Mullin, Richter & Hampton LLP has elevated Jonathan Hangartner of the firm's San Diego office and Amar Thakur of the Del Mar Heights office to partner. Hangartner is an attorney in the Intellectual Property Practice Group, representing clients in intellectual property, complex commercial litigation and international arbitration matters. Thakur also serves as an attorney in the Intellectual Property Group and has extensive experience in corporate and intellectual property transactional matters, including acquisition and protection of intellectual property.
Miscellaneous
Jeanne E. Schmelzer has joined Netzel Associates as a senior vice president and Southwest regional director. During her 17-year career as a nonprofit professional, Schmelzer previously served as vice president of community relations of the United Way of Santa Clara County and executive director of the San Diego Downtown YMCA. Innovative Employee Solutions promoted Gaby Mergenthal to director of business development. Formerly the company's national sales manager, Mergenthal will be responsible for planning and executing business development initiatives, creating new revenue-generation programs and managing the sales program at IES.
Real Estate
Gina M. Nixon has been named vice president of marketing for Newland Communities, responsible for sales and marketing of the company's communities in California, Colorado and Minnesota. In her new role, Nixon, who previously served as regional marketing director for Newland, will be a member of the community development and design team at each community, managing the entire development process from the creation of the initial master plan through the sale of homes to residents.
, Compiled by Sharon Gunderson