Sempra to Gauge Interest in Pipeline/Terminal Proposal
Friday, February 18, 2005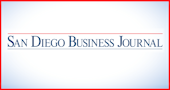 Port Arthur Pipeline, L.P., a subsidiary of Sempra Pipelines & Storage and Sempra Energy, on Feb. 18 launched "open season" on its proposed $600 million liquefied natural gas receiving terminal near Port Arthur, Texas.
The project would be located on a 3,000-acre parcel that has been owned by Sempra since 1989.
The plan is to build the project to link the area of eastern Texas and southern Louisiana, where several LNG import terminals are in development, to the interstate pipeline systems in Louisiana.
Based on the results of the open season, Port Arthur Pipeline may consider expanding its design or extending as far east as the Columbia Gulf mainline. Prospective shippers will have an opportunity to indicate their interest for capacity and delivery points on the pipeline, according to a company spokeswoman. Non-binding requests for service must be submitted no later than April 4. Results will be evaluated and potential shippers contacted by May 16.
Sempra Pipeline & Storage acquires, builds and operates natural gas pipelines and storage facilities in Mexico and the United States. The company operates 165 miles of high-pressure natural gas pipelines and is developing another 230-plus miles to connect major natural gas supply sources.
Its subsidiary, Sempra Energy International, provides natural gas and electricity distribution services to more than 2.8 million customers in Argentina, Chile, Peru and the United States.
Sempra Pipelines & Storage is a subsidiary of Sempra Energy, a Fortune 500 energy services holding company based in San Diego.
Pat Broderick