Fitch Downgrades City Bonds
Wednesday, February 16, 2005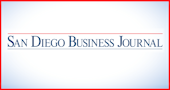 Responding to the city of San Diego's "continued delays" in releasing its 2003 audited financial report, Fitch Ratings on Feb. 16 downgraded nearly $2.7 billion in outstanding public debt, and put the city on a "rating watch negative" status.
In most cases, Fitch downgraded outstanding bonds by two notches, with most falling into the category of AA- to A. The single largest issuance was $734 million in subordinated sewer revenue bonds that were lowered to A- from A+.
While Fitch was critical of delays in resolving the city's financial crisis caused by political struggles, it also cited the city's "strong economic performance and revenue sources, giving San Diego a strong ability to pay general obligation, enterprise debt, and lease obligations."
The city was put on a negative credit watch to reflect "continued uncertainty, centering on rising and sizable pension system contributions and their implications for the city's ability to achieve long-term budgetary balance."
San Diego has been in the midst of overlapping investigations into past decisions regarding its pension plan by the FBI, the U.S. Attorney's Office, the Securities and Exchange Commission, and the City Attorney.
Hired auditor KPMG has said it will not complete its audit on the city's 2003 financial report until the city completes its investigations into possible criminal actions by city employees.
Last year, two other credit rating agencies, Standard & Poor's and Moody's, reduced their ratings on city debt. S & P; later suspended all credit ratings until the city released its 2003 fiscal year audit.
Mike Allen