SBA Provides Help for Firms Affected By Military Deployment
Monday, February 7, 2005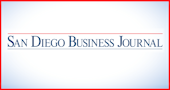 If a business is affected by the departure of key personnel due to military deployment, the U.S. Small Business Administration is there to help pick up the slack.
Since 2001, the SBA has offered financial assistance to small businesses affected by military call-ups under its Military Reservist Economic Injury Disaster Loan Program.
The programs include SBA's basic 7(a) loan guarantee; disaster loans for eligible small businesses affected by the call-ups; debt relief on SBA loans in the form of repayment deferrals; and interest rate deductions.
Other services include providing tools to assemble and enact a plan designed to prevent or reduce disruption caused by the sudden absence of a key player, including such services as managerial, technical and financial assistance and counseling and training to assist small business with any conceivable business-related issue.
Since the program's inception, the SBA has designated $18 million in loans to small businesses throughout the country, with a maximum loan amount of $1.5 million and interest rates at no more than 4 percent.
"We are able to provide funds that they are unable to meet because of a key personnel's deployment," said George Chandler, the district director for the San Diego SBA office.

This program is available to all businesses that can establish that their business was significantly impacted by the departure of key personnel due to military deployment.

Businesses can apply for assistance throughout the employee's deployment and up to 90 days after the employee's discharge from the military.

To receive the assistance, small businesses must fill out an application, which can be found online at www.sba.gov/reservists.
- - -
Need A Web Site? For small businesses that don't have a Web site, San Diego-based Colizer Inc. is offering businesses a chance to have an Internet presence without even owning a computer.

Established in August, Colizer sends direct mail to small businesses throughout the county with a picture of the company's potential Web site, enabling the firm to simply contact Colizer and have its Web site up and running without ever having to log on to a computer.
Christian Kameir, founder of Colizer, said that small businesses, especially blue-collar operations, still rely on the Yellow Pages as a locator for customers to find them.

"For a lot of small businesses, their customer base has moved on," Kameir said. "They (small businesses) still think that the way to attract customers is through the Yellow Pages. When I look up a service, I go online and Google it. I never grab the Yellow Pages."
Kameir said that as the world becomes more Internet-oriented, it is important for small businesses to have a Web site.
"Based on more than 30,000 companies that we researched, more than 65 percent of these small businesses do not own their own unique domain," Kameir said.

The company, which hosts 12,000 sites across the nation, offers customers a Web site with the company's contact information, a location finder, and a form for the customers to contact the company.
Kameir said he hopes to increase the features on the sites by one new feature per month.

The cost to sign up for a site is $7.99.
To contact Colizer, call (858) 764-1964.

Send small-business news to Lisa Kovach via fax at (858) 571-3628 or e-mail at lkovach@sdbj.com. Call her at (858) 277-6359, Ext. 3107.