Maienschein Airs Plan to Revamp City Pensions
Monday, February 7, 2005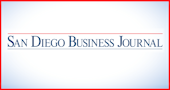 San Diego City Councilman Brian Maienschein has proposed a plan to revamp the city's troubled pension system a proposal he says will save the city hundreds of thousands of dollars.
Offered at a Feb. 7 press conference, and distributed to the mayor and City Council later in the day, the 5th District councilman said implementing a "defined contribution plan" would give city employees more flexibility to control assets, enhance credit standing, move assets and pass along remaining funds to their heirs. At the same time, said Maienschein, this would benefit the city by reducing long-term costs and providing greater budget predictability.
His plan is modeled after the Fair and Fiscally Responsible Public Employee Retirement Act, a new initiative developed by Gov. Arnold Schwarzenegger's office and designed to eliminate new unfunded liabilities.
Maienschein has asked the city manager's office to investigate the projected cost savings of the plan, and a report is expected within 30 days.
The San Diego-based Performance Institute, a government reform think tank, issued a release Feb. 7 commending Maienschein for his proposal.
"A shift to defined contribution is not just about saving money, it is about honest budgeting and keeping our promises to our retirees," said Carl DeMaio, the institute's president.
Larry Grissom, retirement administrator for the San Diego City Employees' Retirement System, was not available to comment on the plan.
Pat Broderick