NRG To Run 14 Power Plants
Wednesday, December 28, 2005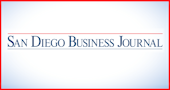 Princeton, N.J.-based NRG Energy, Inc. will assume complete ownership of the Encina power plant in Carlsbad and 13 other plants in the San Diego area under a deal announced Dec. 27.
NRG, which owns a half share of the plants, will acquire the other half from Houston-based Dynegy, Inc. NRG will also acquire Dynegy's half interest in a pair of Los Angeles County facilities: an active plant in El Segundo and a shuttered plant in Long Beach.
In return, NRG will sell its half-share of a peaking plant in the Chicago area to Dynegy.
NRG will pay Dynegy a net purchase price of $160 million.
The transactions must be approved by the Federal Energy Regulatory Commission and are expected to close in the first quarter of 2006.
The gas-fired Encina plant produces 965 megawatts of power. The 13 other combustion turbines in the San Diego region, also gas-fueled, collectively provide the area with 173 megawatts.
NRG Energy, Inc. trades on the New York Stock Exchange under the symbol NRG. Dynegy trades on the same exchange under the symbol DYN.
The NRG-Dynegy joint venture operating the California plants is known as West Coast Power LLC. The Los Angeles and San Diego plants collectively produce 1,808 megawatts.
, Brad Graves